Your words became to me a joy and the delight of my heart.
Here for you.
The Center for Biblical Studies is here for you, offering preaching, teaching, and practical resources for increasing biblical knowledge, enhancing faith in Christ, and enriching the ministry of the local church.
Working collaboratively with Concordia St. Paul's Department of Theology and Ministry, the Center offers annual events such as preaching workshops for Advent and Lent, seminars on a book of the Bible, and workshops focused on biblical stewardship. The Center also showcases the best biblical scholarship in the LCMS by hosting three-day seminars each summer featuring a guest scholar.
The Center is here for you, so that you too might find great joy and delight in the beauty and power of God's Word.
Scroll down to learn more, access resources, and register for upcoming events.
Upcoming Events
October 29, 2021
1:00 p.m.–5:00 p.m.
$25
In-person or online

This seminar is a pastor's one-stop resource for Advent and Christmas. Participants will receive five sermons and orders of worship—along with interrelated Bible Studies. The $25 fee includes liturgical resources, PowerPoint slides, and a recording of the session. Plan now to lead people into eighteen verses that contain some of the most important words written—ever.

Click here to register.

January 28, 2022
9:00 a.m.‒2:00 p.m.
$30
In-person or online
The CSP Center for Biblical Studies, in conjunction with Concordia Publishing House, is thrilled to offer this seminar based upon Dr. Lessing's CPH Lenten Kit for 2022. We will meet ruthless villains —like Barabbas and Pontius Pilate — as well as notorious sinners such as Peter (who denied Jesus three times), Mary Magdalene (who was possessed by seven demons) and Judas Iscariot (who betrayed Jesus for thirty pieces of silver). This is a Lenten series like no other.

The $30 fee includes sermons, liturgical resources, PowerPoint slides, and a recording of the session.

Registration opens December 1st.

March 19, 2022
9:00 p.m.‒3:00 p.m.
$20
In-person or online

Through the ages, whether in art or literature, cartoon or animation, Jonah has been a star of the first magnitude. The author of Jonah did his work so well that his book continues to delight and challenge the simple soul as much as the sophisticated scholar. Based upon Dr. Lessing's CPH commentary on Jonah, this workshop for pastors and lay-people alike, will fill minds with biblical truth and fire hearts to take God's love to the world.

The $20 fee includes resources, PowerPoint slides, and a recording of the session.

You are invited to join Rev. Dr. Lessing and Rev. Nabil Nour, a native of Israel, born in Nazareth,
on a *Holy Land Nour Tour for an experience of a lifetime. We will depart from Minneapolis/St.
Paul on December 27, 2021 and return on January 6, 2022.

Click here to view the itinerary.

Walk where Jesus walked…where every page of the Bible is seen in its original context…cruise
the Sea of Galilee…climb the Mount of Olives and view the Old City of Jerusalem…visit Tabgha,
the scene of the Miracle of the Loaves and Fishes…the Mount of Beatitudes, the site of the
Sermon on the Mount and where Jesus chose His Twelve Apostles…walk the Via Dolorosa
(Christ's road of suffering) to the Church of the Holy Sepulchre…stroll in the Garden of
Gethsemane…visit Bethlehem…the Church of the Nativity and much more!

What can I expect? During this 11-day tour, you will experience the sounds, smells and sights of
two civilizations the old and the new. Living by the law or living by the Gospel. You will stand at
the crossroads of history and feel the vibrant influence of how this land shapes all other lands.
We will do more than just visit sights. We will go off the beaten path and have personal and
daily devotions. The Bible will be our map and guide but more importantly our compass.

Experience the Holy Land–a place like no other. Please join us on this blessed adventure!
The price is $3,700 per person and includes airfare from Minneapolis/St. Paul to Tel Aviv and
back to Minneapolis/St. Paul, hotel accommodations (for double occupancy), tips, entry fees
and all meals.

Click here to access the registration form.

For further information contact:
Rev. Nabil Nour                                         Rev. Dr. Reed Lessing
605-526-3571 (O)                                        651-603-6146 (O)
605-201-6998 (Cell)                                     651-341-0475 (Cell)
preachermanfootwasher@gmail.com              lessing@csp.edu

*The "Holy Land Nour Tour" is not sponsored by or led by the Center for Biblical Studies or Concordia University,
St. Paul. All arrangements, trip payments, and travel liabilities are the sole responsibility of Rev. Nabil Nour and
Pilligrim's Angels Tours & Travel, Ltd., Mr. George Peggy, owner.
Resources from Dr. Lessing
Click to see Dr. Lessing's most recent release on the book of Jeremiah and to access a comprehensive list of his publications.
Lessing's Publications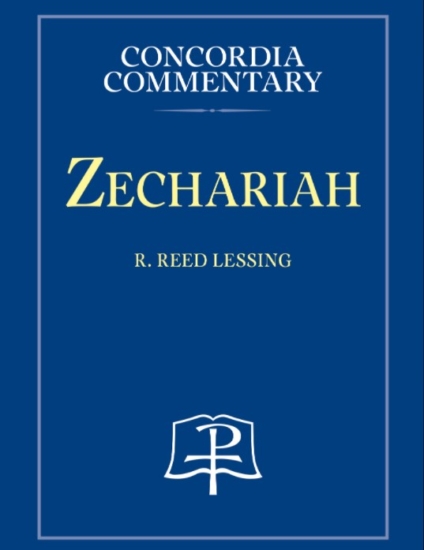 Click to see Dr. Lessing's recently released commentary on Zechariah and to access a comprehensive list of his publications.
Lessing's Publications