Concordia University, St. Paul is encouraging all students, faculty, staff, and visitors to take responsibility for their own health and the health of others by adopting habits to prevent and slow the spread of viruses.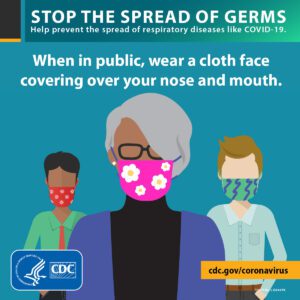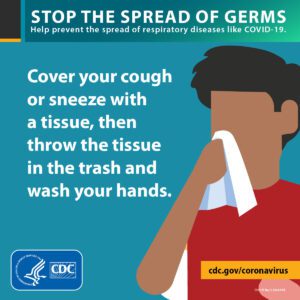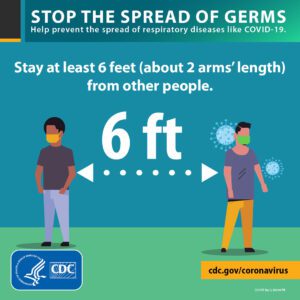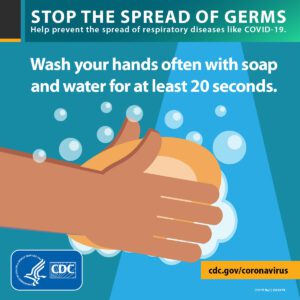 Members of the CSP community should take the following self-care steps to help prevent the spread of respiratory viruses:
Wear a mask or face covering.
Wash your hands often with soap and water for at least 20 seconds. Use an alcohol-based hand sanitizer with at least 60% alcohol if soap and water aren't available.
Don't touch your eyes, nose, and mouth with unwashed hands.
Avoid close contact with people who are sick.
Stay home from work or class if you are sick.
Cover your cough or sneeze with a tissue and then promptly throw the tissue away or cough or sneeze into your elbow.
Clean and disinfect frequently touched surfaces often.
Get a flu shot if you haven't already.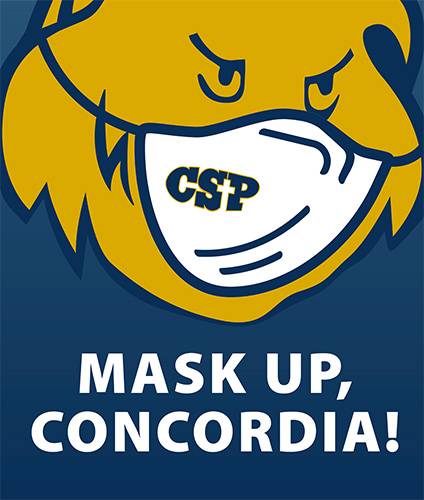 As of July 25, 2020, per the Governor's Executive Order, people in Minnesota will be required to wear a face covering in all indoor businesses and public indoor spaces, unless you are alone.
Minnesota Department of Health website
The Minnesota Department of Health (MDH) works in partnership with communities to provide safe and free on-site COVID-19 testing in areas with outbreaks, increasing cases, or other barriers to access existing test sites.
Community Testing Locations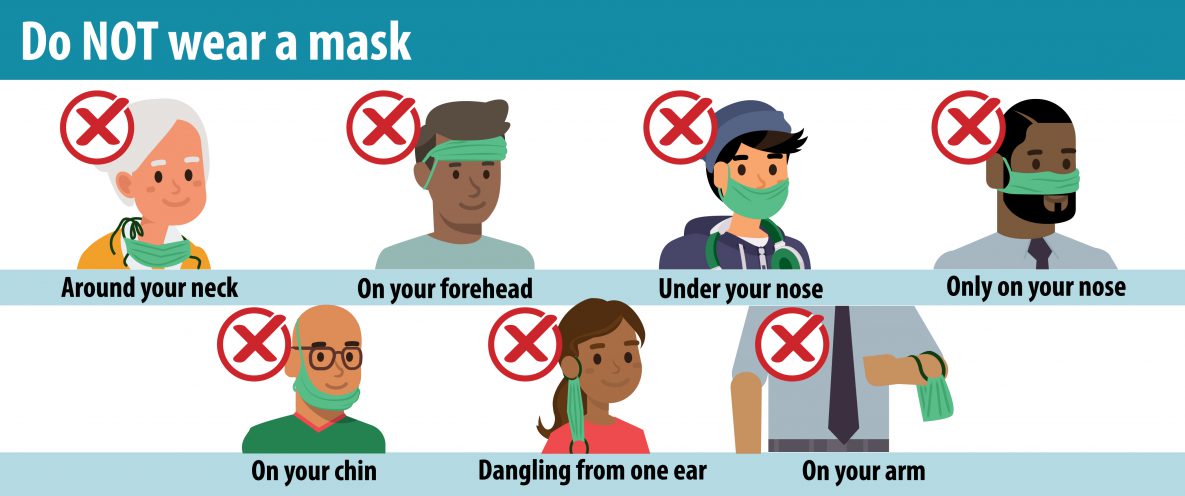 COVID-19 Symptoms
Symptoms can include fever, cough, shortness of breath, chills, headache, muscle pain, sore throat, fatigue, congestion, or loss of taste or smell. Other less common symptoms include gastrointestinal symptoms like nausea, vomiting, or diarrhea.
Symptoms may appear 2-14 days after exposure to the virus that causes COVID-19.
Not everyone with COVID-19 has all these symptoms and some people may not have any symptoms.
Talk to your health care provider if you have questions or concerns about symptoms.
COVID-19 REPORTING FORM
The self-reporting form is to notify CSP's COVID-19 Rapid Response Team of persons believed to be affected by COVID-19.
Information transmitted by this form will be used by the University's Response Team to determine appropriate follow-up for addressing the needs of the campus community.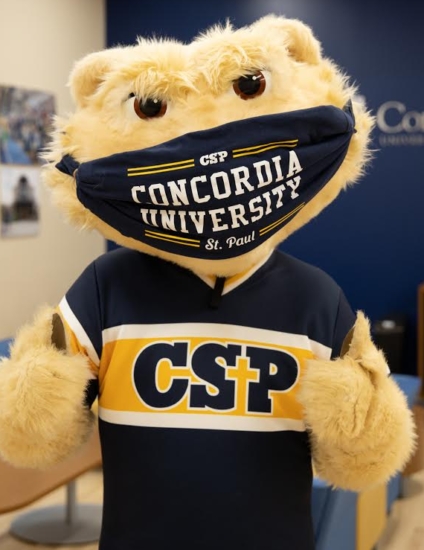 We are all in this together. If you have additional questions please do not hesitate to contact us.
staysafe@csp.edu