This page is intended to provide you with a number of resources for student employment at CSP. We hope your employment at CSP is rewarding and provides positive experiences and skills that will transfer into your future career.
Requirements and Eligibility
To be eligible to be a CSP student employee, one must:
Be enrolled and registered as a CSP student (PSEO students are not eligible)
Have a United States social security number.*
Have proper identification as determined by Form I-9.
Be in good standing with CSP academic requirements and student accounts.
For summer employment, priority will be given to the student employees who are enrolled and registered in summer courses.
*International Students who are on a F-1 Visa must obtain an United States social security number: For assistance with obtaining a social security number, please contact International Student Services at [email protected]. More information can be found here or on https://iss.csp.edu/.
Search for on-campus employment opportunities here
Apply for an on-campus position under the student employment category
All positions will require at least a resume, class schedule, and availability submitted
Interview with hiring supervisor
Accept verbal offer from supervisor
Complete onboarding paperwork through Paycor with the Human Resources Office
Complete I-9 Verification with the Human Resources Office. Proper identification documents can be found here
* If a student begins working prior to completing all onboarding paperwork and the I-9 Verification, immediate job termination may occur. 
*The supervisor and student will receive an email from HR once the student is clear to work.
Resources for Student Employees
Student Handbook – as a CSP student employee, it is essential the policies outlined in this handbook are understood and followed.

CSP student employees are paid electronically through direct deposit. If student employees want their earnings directly deposited to their student account (tuition payment), they must contact the Human Resources Office.
Instructions for entering Direct Deposit information:

Sign in to CSP Connect
Go to "Student Employees Card." (If you don't have the card, click the menu button on the top left, select "Discover More" and type in "Student Employees." Click on the flap in the top right corner to ensure the card is added to your homepage.)
On the "Student Employees" Card, select "Add/Update Direct Deposit"
Select "Add new" on the right side under "Proposed Pay Distribution" **If you do not see "Proposed Pay Distribution" as an option, please reach out to the Human Resources Office.
Input banking information and select save

Instructions for updating or deleting Direct Deposit information can be found here.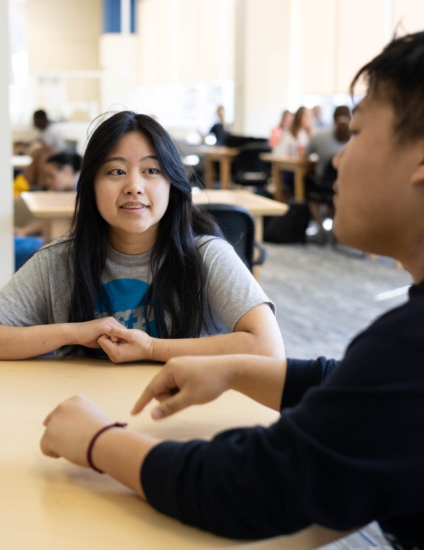 Are you a supervisor? View full details on the Student Employment: Supervisors page.
Go to Page