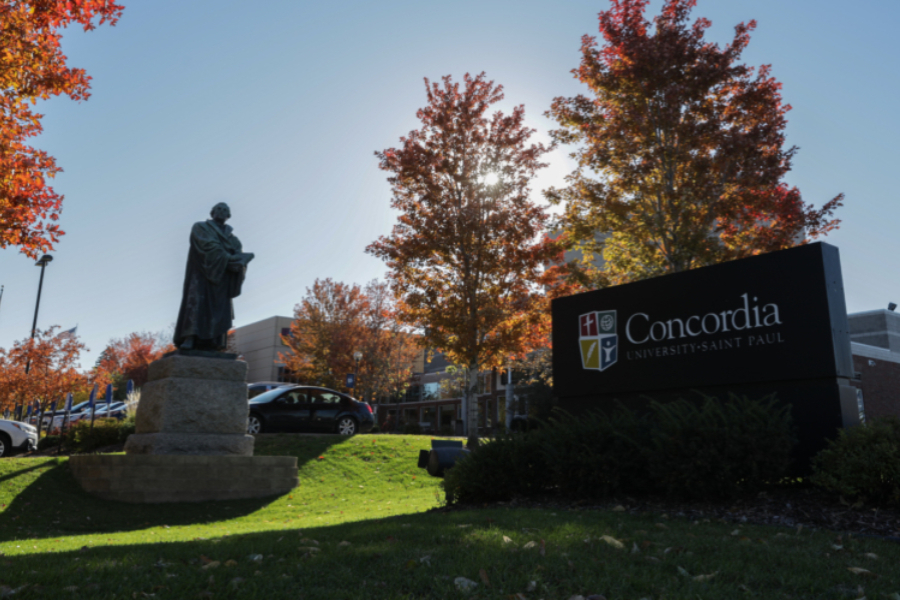 University News
At Concordia University, St. Paul, we find ourselves in the midst of the dearly loved Twin Cities. It is in this dynamic and diverse community we live out our mission of preparing students for thoughtful and informed living, for dedicated service to God and humanity, for enlightened care of God's creation, all within the context of the Christian Gospel. Thus, this week, the death of George Floyd has brought the painful realities of racism to the surface right here at home and calls us to respond as a community of faith in service to our neighbor.
"The series of events occurring in our local and national cities and states are vivid reminders of the inequities and disparities that our human brothers and sisters from underrepresented and underprivileged populations continue to experience from all aspects of their lives. Racial injustices are still real and painful issues in our country today.  We can all commit to working toward not only identifying but addressing with intentional and deliberate actions, ways to build a more inclusive, equitable, caring and just society that we can all live in with more peace, justice, and love."

 – Dr. Cheryl Chatman Executive Vice President & Dean of Diversity
Our hearts and prayers are with the many alumni, students, employees, and family members who are providing police, fire, EMS, National Guard, and other emergency support to our cities and communities.  We are proud and thankful for your selfless service.
"Thank you, First Responders. Our hearts are with you. May our never-ending gratitude support you in these difficult and complicated times. We pray for strength, courage, and ability to face these challenges before us, and the clarity and ability to remain calm and collected during tense moments."

Be strong and courageous. Do not fear or be in dread of them, for it is the Lord your God who goes with you. He will not leave you or forsake you. ~Deuteronomy 31:6

– Janina Cich, Department Chair of Criminal Justice & Forensic Behavioral Health
Gov. Walz has instituted an 8 p.m.-6 a.m. curfew for Minneapolis, St. Paul, and surrounding areas for tonight and tomorrow.  All of our students residing on campus in St. Paul are advised to remain in their residence halls until the curfew lifts each morning. We also are strongly advising our community members in the surrounding areas to obey the curfew order.
As a reminder, CSP community members who are feeling unsafe are encouraged to contact Per Mar Security at 651-641-8777 for assistance at any time. Mental health support and resources are also available to CSP students and employees (details under the Employee Assistance Program header.)