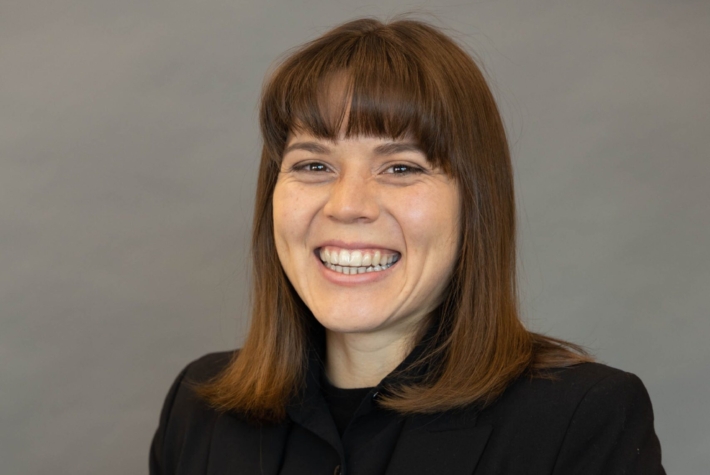 "Everything I have done at CSP in one way or another has prepared me for my career."
Amy Abrigo's Concordia story began in San Antonio, Texas. With no interest in leaving home, she remembered a teacher's insight: if the students could go to school out-of-state, they should. Intrigued, Amy chose Minnesota with memories of how beautiful and green the scenery was. The day she decided to come to Minnesota was the day she was greeted with a Concordia St. Paul flyer.
During her time at Concordia, she explored several different paths including mathematics and history. It wasn't until she decided to audition for a production of Robber Bridegroom that she fully considered what kind of impact theater would have on her trajectory. "I didn't actually get cast in that show!" she explained.
But someone had seen her audition. "Mark Rosenwinkel sent me a personal email discussing positive things he had seen in my audition, explaining how just because you don't get in doesn't mean that you aren't good, and asked me to show up to the auditions for the next show he was directing, Germinal."
She was cast in Germinal and she continued to act in Concordia productions as well as perform theatrical readings for chapel and convocations. She declared her theater major and never looked back.
From there, she built up her resume with six internships, two volunteer positions, and one paid stage management position – all across the Twin Cities and throughout her last year of her undergrad. A sample of the positions includes on-campus liaison for Twin Cities Unified Theater Audition, stage management for the Guthrie Theater, and stage management for WICKED The Musical.
She emphasized the significance of the support and mentorship that CSP provided in not only helping her zone in on her career path but in helping her establish a balance and support her mental health.
"People care about you. No matter how alone you feel, there is someone rooting for you and someone to tell you that it is going to be okay – and someone to tell you that it is okay to not feel okay," she noted.
Today, Amy is building her career in various forms of theater. She plans to pursue her graduate degree, an MA or MFA in Directing.