Chair, Department of Art & Design, Professor of Practice, Art & Design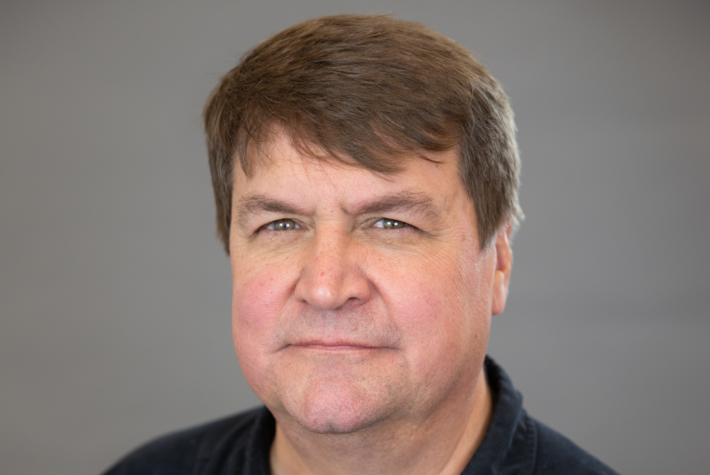 John DuFresne is a full-time faculty member in Concordia's graphic design programs and serves as chair of the Art and Design Department. DuFresne has over 35 years of higher education experience in visual communications, including the development of award-winning design programs at two previous academic institutions.
Hired in 2013, DuFresne previously served as chair of graphic design at St. Paul's College of Visual Arts, where he had been a faculty member since 1995. DuFresne also taught all levels of graphic design at the University of Wisconsin-Stout from 1988-95.
Before beginning his teaching tenure, DuFresne was Senior Designer for Norwest Corporation (now Wells Fargo), a $170 billion multinational financial services company formerly based in Minneapolis. He also owned and operated Pig's Eye Design in St. Paul and has served as a national board member and officer for AIGA, the professional organization for design, as well as president and education director for AIGA Minnesota.
In 2012, DuFresne was named an AIGA Fellow. The award recognizes designers who have contributed significantly to raising the standard of excellence in practice and conduct within their design community. It is the highest honor an AIGA chapter may bestow upon one of its members.
ACADEMIC CREDENTIALS
M.A., Advertising Design, Minnesota State University, Mankato (1989)
B.F.A., Graphic Design, University of Wisconsin-Superior (1983)
ACADEMIC FOCUS
Excellence that meets the highest expectations of the graphic design profession and its recognized creative and academic communities.
Email: [email protected]