Faculty, Dept. of Computer & Information Science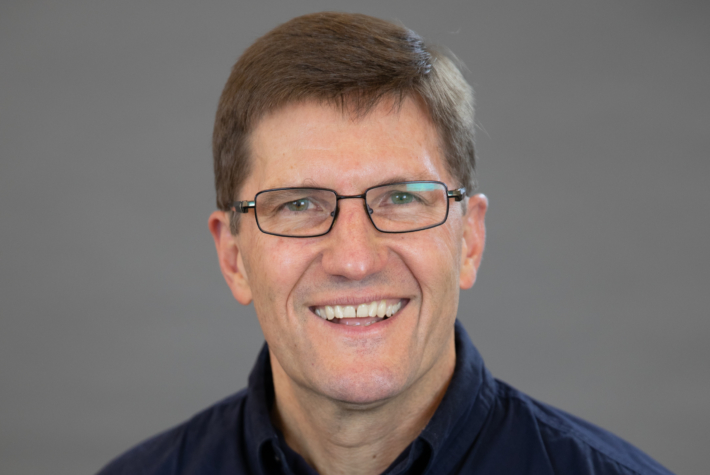 Dr. Joel "Nozomu" Schuessler ([email protected]) has served at Concordia University St. Paul (CSP) as Professor of Information Technology Management since 1999. Prior to that (1986), he was called to be the first Director of Administrative Computer Services for Concordia's seven core administrative offices where he developed and supported their databases. While in that role, he designed CSP's first fiber networks, web-conferencing facilities, and internet addresses.
The middle name "Nozomu (hope)" comes from being born and raised by a missionary family in Japan. This background helps Dr. Schuessler teach with the hopeful love of Jesus from a global perspective. He has taught to a diversity of students from all ages and backgrounds — from high school to graduate school, from domestic to international. He channels an applied understanding of IT management and database design to his teaching, using leadership self-awareness to help his students close the communication gap between IT and business personnel.
Dr. Schuessler's extensive dissertation study of student self-assessment has helped him apply what he learned to classroom and consulting practices with various for-profit and non-profit organizations. He utilizes Gallup's Clifton StrengthsFinder 34® and other tools to help identify each person's unique contribution to teams. As a strengths coach, he has guided hundreds of students, business, and church leaders toward improving their leadership self-awareness and discover how they are made in the image of God — with unique talents and a distinct purpose.
Other Activities and Achievements
Chair, BA in IT Management (2000 – 2019)
Faculty Scholarship Center Director – Concordia St. Paul (6 years)
Faculty Development Committee (2000 – 2020)
Teams, Strengths Coach (e.g. Feed My Starving Children, Holtmeier Construction)
Athletic Hall of Fame (Class of 2006, Soccer and Baseball) – Concordia St. Paul
Church elder, Discipleship Study, Prayer Encourager, singer on Praise Team
ACADEMIC CREDENTIALS
Ph.D., Education, Instructional Design for Online Learning, Capella University (2010)
M.S., Education, Instructional Design for Online Learning, Capella University (1998)
B.A., Math Education, Concordia College St. Paul (1983)
ACADEMIC FOCUS
Technology project management, virtual teamwork, database design, strengths coaching, unique teamwork skills, student self-assessment.
Address: Ries Tower, 7th Floor
Phone: 651-641-8745 Extension 8745
Email: [email protected] (Preferred)