Most affordable private college in the Twin Cities.
Amazing location between downtown St. Paul and Minneapolis.
Dynamic campus community.
Select your student type to schedule your visit:
If you are in high school, or are interested in transferring from another college to Concordia to take undergraduate courses during the day, please request your visit here. Appointments are available Monday – Friday.

On Campus Visits (Full Campus Tour + Meeting with an Admissions Counselor)

When you visit on campus you will tour our campus and meet with an admissions counselor about the admissions process, our scholarship opportunities, and financial aid. You may also request a meeting with a faculty member in your interest area (pending their availability).

Schedule your visit on the day and time that is best for you:

Virtual Meeting

Connect one-on-one with CSP via phone or video chat (you choose!) about your individual interests and questions.

If you are interested in one of our online, hybrid, or accelerated bachelor's programs or one of our graduate or doctorate programs, please request your meeting with an admissions counselor here. Meetings are available Monday – Friday.

*your choice of phone or video chat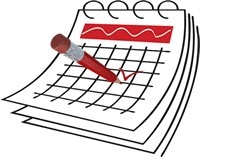 Check out all of our upcoming virtual and on campus opportunities. From virtual drop-ins to academic sessions, we have lots of exciting things planned!
View Our Events

Explore our entire campus in just a few minutes on one of our virtual tours!
Walk Around Campus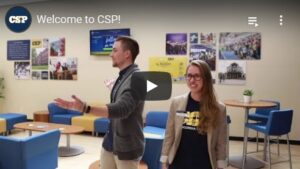 High-Speed Virtual Campus Tour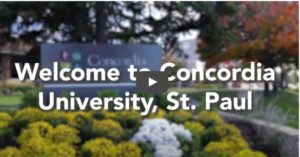 CSP offers virtual group visits for high school students throughout the academic year. To request a virtual visit, please complete and submit our request form.
Request a Virtual Group Visit
Resources:
Contact Admissions: admissions@csp.edu or 651-641-8230