Visit CSP!
Schedule a virtual admissions counselor meeting, an on campus visit, or join one of our virtual information sessions to learn about all the benefits of being a CSP Golden Bear. Our admissions counselors will cover our application process, academic programs, scholarship and financial aid opportunities, and all of your individual questions. We can't wait to connect with you!
Virtual Visits
Connect with our admissions team virtually, either in a one-on-one meeting, or in one of our information sessions (tailored to traditional undergraduate programs).
Select a virtual option to schedule:
Connect one-on-one with an admissions counselor via phone or video chat (you choose!) by scheduling a virtual visit.

Join our admissions counselors and a current CSP student for Wednesday afternoon live virtual information sessions. We'll cover our traditional undergraduate academic programs, scholarships and financial aid, and field your questions through chat and a general Q&A.  Learn about what life as a Golden Bear is like and why CSP could be the place for you!

Session Dates:

Session Times: 

2:00 – 2:30 p.m. CST (First-Year Students)
2:30 – 3:00 p.m. CST (Transfer Students)
On Campus Visits
We are excited to once again offer the opportunity for guests to visit our campus.
Select your student type to schedule your visit:
If you are in high school, or are interested in transferring from another college to Concordia to take undergraduate courses during the day, please schedule your morning or afternoon visit on the day that is best for you.  Our morning visit begins at 10:00 a.m. and our afternoon visit begins at 2:00 p.m., Monday – Friday.

During your visit you will tour our campus and meet with an admissions counselor about the admissions process, our scholarship opportunities, and financial aid. You may also request a meeting with a faculty member in your interest area (pending their availability).

We look forward to helping you experience what life at CSP would be like for you!

If you are interested in one of our online, hybrid, or accelerated bachelor's programs or one of our graduate or doctorate programs, please request your visit with an admissions counselor here. Meetings are available Monday – Friday.
Academic Sessions
Along with our Admissions visits, we are excited to offer opportunities for you to learn more about different academic departments and programs at CSP.
Upcoming Academic Information Sessions
Not sure what major to choose in college? You're not alone! Hear from our Career Development and Advising offices about how they work with students to select the perfect major for them at CSP. We'll also feature a current CSP student to help answer your questions from a student's perspective.

Date: Wednesday, June 10, 2020
Time: 3:00 – 3:30 p.m. (CST)
Register for the Info Session

Learn more about Concordia's traditional BSN nursing program at our upcoming virtual information session.

Date: Monday, June 15, 2020
Time: 10:00 – 11:00 a.m. (CST)
Register for the Nursing Info Session

*Please note: This session is for students interested in our traditional undergraduate nursing program held on our St. Paul campus.
Walk Around Campus with Us!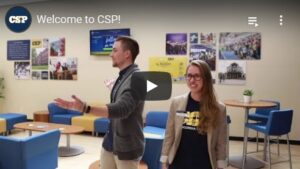 Come along on our campus tour, led by current CSP Admissions staff members Drew and Breana!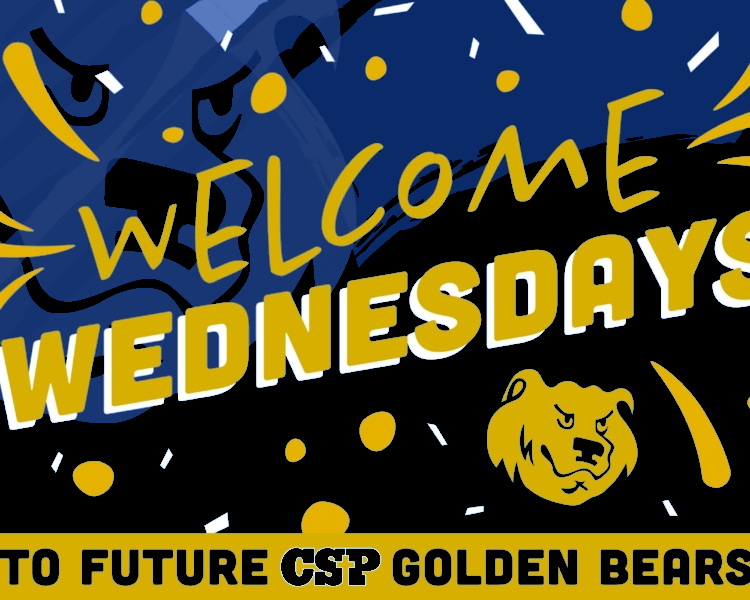 Resources: