Belong to a community, create unforgettable memories, and make life-long friendships. Live on campus! With 4 unique halls to choose from, there are living arrangements perfect for first-year, transfer, upper-class, graduate, and nontraditional students.  On-campus students are connected via tunnel to your classes, have access to workout facilities, engage with others in study spaces, and have the convenience of eating in our on-campus dining options. With this built in network, on-campus students tend to have higher GPA's, are surrounded by friends, and have the chance to succeed in new ways.
We house more than 500 students on campus with amenities including air conditioning, a fully-furnished apartment, increased wifi and bandwidth, Xfinity On-Campus cable package, laundry, consistent maintenance and custodial presence all at no extra cost!
You belong at CSP – Residence Life will help you find your community!
FIRST-YEAR RESIDENCE HALLS
Wollaeger Hall
First-year residence hall housing 100 students. The main level of Wollaeger Hall is home to the Barbara Schoenbeck Early Learning Center and Hand-In-Hand Child Care Center, which serves the local community and offers training and enrichment for Concordia students pursuing careers in early childhood education. Constructed in 1964, Wollaeger Hall was named after Rev. Herman William Franz Wollaeger, Ph.D., professor of German and librarian at Concordia from 1904 to 1941.
Features:
12 x 18 foot, two-person air-conditioned rooms
Community-style bathrooms
Large lounge spaces on each floor with foosball and TV's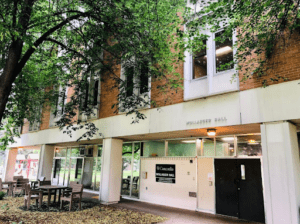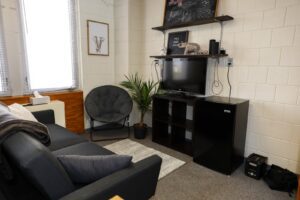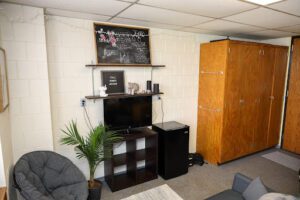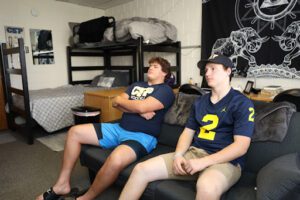 luther Hall
Luther hall houses around 100 first-year students in four separate wings.
Features
12 x 18 foot, two-person rooms
Community style bathrooms
Air-conditioned community lounges
Direct access to campus through a connected tunnel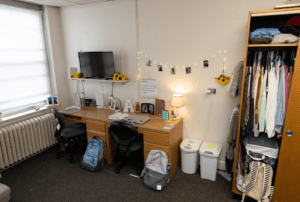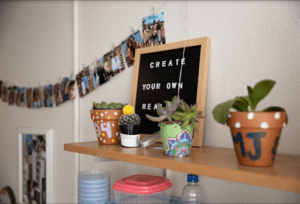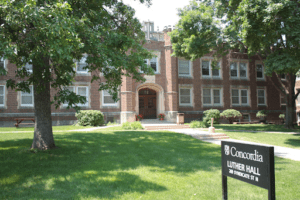 HYATT VILLAGE: Living Learning Communities
Hyatt houses a mixture of men and women enrolled in one of our three Living Learning Communities.
Features:
10 x 12 foot, two-person air-conditioned suites
Suite-styled living options consist of two people per room sharing a private bathroom facility with suite mates (2 other people of the same gender in their own room connected by the bathroom)
There are five pods, each consisting of 8 rooms and a community lounge with new 4K flat screen televisions, lounge furniture, study tables, microwaves, and toasters
Connected to the main campus tunnel (fitness and common kitchen area located in tunnel)
LEARN MORE ABOUT OUR LIVING LEARNING COMMUNITIES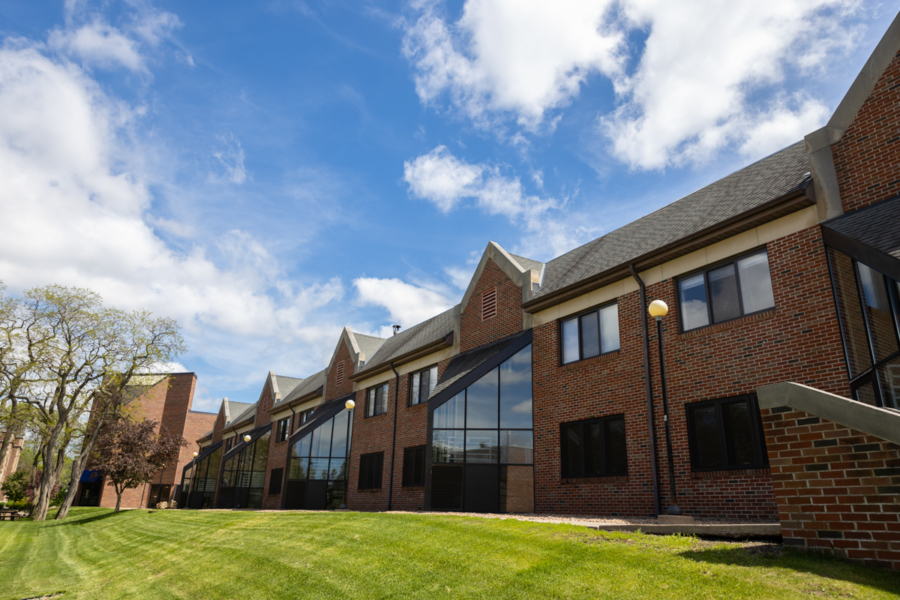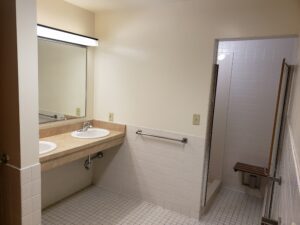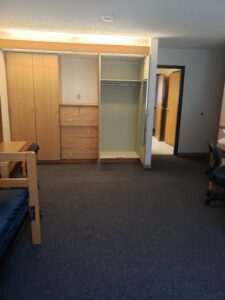 TRANSFERS AND UPPERCLASSMAN
HOLST HALL
Originally named the Residence Life Center (RLC), Holst Hall opened for Fall 2008. In May 2011 the Residence Life Center was renamed Holst Hall by the Concordia University Board of Regents in honor of 20-year president Rev. Dr. Robert Holst. This four-story, 290-bed apartment-style residence hall features a mix of studio, two- and four- bedroom fully furnished apartments and houses sophomore, junior, and senior students.
Holst Hall Features:
Fully furnished and fully air-conditioned with each apartment being able to control their own thermostat
Units feature bathrooms, a kitchen, living room, and individual bedrooms
The studio units include a kitchen, living/sleeping area and a separate bathroom