Where faith meets life.
A statue of Martin Luther stands tall on our campus, which is extremely fitting because Luther points us to Christ and Christ points us to the world. Here at Concordia St. Paul, you will be equipped to discover your own unique combination of gifts, passion, and purpose so that the world might see, hear, feel, and experience Christ's love through you.
We serve as a springboard for leadership, whether you come to engage in everyday ministry to those around you or to prepare for full-time professional church work. At CSP, you will find many ways to cultivate your potential for making a positive impact wherever God might lead you, into all the places where faith meets life.
Where excellence meets life.

Academic rigor is a given; what sets CSP apart is the commitment of our faculty to embrace their own vocational calling as they teach, guide, and mentor you toward success. Leaders in their own field, they will equip you with knowledge, cultivate your critical thinking skills, and do all they can to help you flourish.

No matter what you choose to study, an undercurrent of faith and ethics will prepare you to be a principled leader in your field.

Where community meets life.

Life is lived better together. The CSP community is here to walk beside you in the ups and the downs, the tears and the laughter, the whispers and the shouts of life. Living and learning in community means encouraging each other in our daily walk. For those struggling, it can mean listening and supporting. For those rejoicing, it can mean celebrating. Whatever you need, day in and day out, our community of God's people will be Christ for you.

Integral to our thriving community is the CSP Ministry team, who blends formal opportunities for things such as worship, devotions, and Bible study with various informal moments of servant-hearted ministry so that you can be fully prepared to be sent into the world as a blessing to others.

Where serving meets life.

Concordia St. Paul is set within a dynamic urban environment that is differentiated in cultures, experiences, and beliefs. Our particular setting creates multiple opportunities for becoming the hands and feet of Jesus and for modeling love and compassion in all the places where we study, work, and live.

Whether you are interested in volunteering on campus, engaging in service projects, or going on a mission trip, you will have ample opportunity to demonstrate how faith in action makes a positive difference in the lives of others. The more you serve, the more you will discover the blessings of servant-hearted leadership.

Where discernment meets life.

We invite you to pursue more than just a degree; we invite you to pursue your calling. All aspects of life have the potential to become sacred as Christ works through us to be His instruments of love to others. At Concordia St. Paul, you will be encouraged and empowered to consider whether God is calling you to reach out to others with the Gospel of Christ through professional service within the church.

Whether you come to campus already planning to pursue full-time church work or are not yet sure, CSP is the place for you.
As each has received a gift, use it to serve one another, as good stewards of God's varied grace: whoever speaks, as one who speaks oracles of God; whoever serves, as one who serves by the strength that God supplies—in order that in everything God may be glorified through Jesus Christ. To Him belong glory and dominion forever and ever. Amen.
Church Work Programs
Study at Concordia University, St. Paul and discover the many ways God can use you to make a positive impact wherever you are called to serve. CSP is uniquely positioned to give you a higher education experience you won't find anywhere else. We are a small, tight-knit campus community in the heart of the Twin Cities. Christian faith is an integral part of who we are, set within a campus that welcomes students of all backgrounds. There's no better place to become equipped for serving Christ than on a campus that reflects the world around us.

Why should you consider a Church Work Program at CSP?
CSP Features Engaging LCMS Theology Faculty Steeped in Lutheran Doctrine and Practice:
With recognized and respected theological expertise; ongoing contributions to the professional knowledge base; and active engagement in communicating the Gospel across cultures, races, and faith traditions.
CSP Equips Christian Undergraduate, Professional, and Graduate Students to be Compassionate Servant-Leaders in our Global Context:
By integrating Lutheran faith into learning; providing ongoing opportunities for students to connect faith, learning, and life together; and engaging in intentional service-learning opportunities, mission conferences, and retreats focused on Christian vocation and service.
CSP Prepares Church Workers for Ministry in the 21st Century:
To serve multigenerational, multiracial, multi-socioeconomic congregations in urban, suburban, and rural settings; leading with a mission-minded, global mindset; and using technology to meet ministry needs in ever-changing times.
CSP Vigorously Makes Known the Love of Christ within our Churches, Communities, and the World:
By offering resources for enriching congregations through The Center for Biblical Studies; sharing the Gospel in the community through the Solus Christus Program; featuring premier speakers at annual events (e.g. Reformation Lecture, Poehler Lecture, Hoffmann Lecture); and coordinating partnerships in support of ethnic and immigrant ministries.
CSP Offers the Best Value as a Christ-Centered Lutheran University:
Placement rate within six months of graduation (geographically mobile grads)
CSP Church Work students are guaranteed a maximum $6,000 total tuition cost.
CSP MINISTRY
CSP Ministry is a Christ-centered ministry, rooted in God's Word, that is dedicated to serving Concordia University, St. Paul in four main ministry areas:
Equipping: Peer Ministry, Student-led & Staff-led Bible Study Opportunities, Student Workers
Caring: Peer Ministry, Prayer Ministry, Online Ministry Devotions & Encouragements
Welcoming: Intentional Ministry of Presence, Campus Events, Student Ministry Clubs – 908 & Theology & Ministry Club
Worshiping: Morning Chapel, Evening Chapel, In the Community
We believe our team of staff and student leaders are the public faces of CSP Ministry, but that CSP Ministry is made up of any faculty, staff, or student that is a believer in Jesus, called to be the light of Christ.
Morning Chapel

Monday & Friday – 10:30 a.m.
Wednesday – 7:30 a.m. (early communion)
Tuesday & Thursday – 11:10 a.m.

A Typical Week in Chapel
Chapel times include a variety of forms, orders, and leaders. It is our goal that the beautiful diversity of our campus community and its gifts can be represented in the chapel. To reach that goal of variety and involvement, our weekly order will not always be the same, but generally, some common themes can be expected. No matter the form or the leader, though, we will always gather around the Gospel of Christ as found in the Holy Scriptures.

Monday – Service of the Word and song
Tuesday – Service of the Word and song
Wednesday – Convocations, Communion, and other orders
Thursday –  A rotation of traditional orders of Matins, Morning Prayer, and Celtic Daily Prayer often accompanied by the Jubilate Choir
Friday – Service of the Word and song

Questions about morning chapel? Would you like to get involved or help out? Contact the team!

Evening Chapel

Evening chapels are student-led devotional times on campus that range from very quiet and contemplative to full band leading contemporary music and everything in between. You are welcome to join us for any and all evening chapels to end your day with thanksgiving to God and hear about his love for you. If you'd like to help with evening chapel, contact

the team

or the student leaders leading the services.

Compline – Monday at 10 p.m. It is a traditional, peaceful worship liturgy to celebrate the closing of the day.
Taize / Contemplative – Tuesday at 10 p.m. It is a contemplative, reflective time of worship where Scripture is read and sung. This service often includes a time of reflective silence for prayer.
908 – Wednesday at 9:08 p.m. 908 is a time of contemporary worship including a worship band, student or guest speakers, and prayer time.
Holden Evening Prayer – Thursday at 10 p.m. It is a beautiful piano-led service of singing and prayer.

Most of our opportunities and hang time happen in 3 main places:

Graebner Memorial Chapel / Cross of Christ Fellowship Center (CCFC)/ the Underground
Where you'll find daily chapel, the CSP Ministry staff office, and coffee, snacks, & hang out space! 
The Living Room
A comfy space on the tunnel for homework, hanging out, meetings, Bible studies, and making others feel welcome on campus.
Prayer Chapel
A small, quiet space for individual or small group prayer and conversation at the bottom level of the Behm Crossroads, below the Buenger Education Center.

CSP Ministry sees Bible Study as an incredibly important piece of Christian life and discipleship. CSP Ministry offers seasonal study opportunities and resources during Lent and other times. We also equip students and staff to lead and facilitate Bible Studies in their areas of campus as well.

Peer Ministers are a team of students who are trained to be an aware and welcoming presence on campus. These are students who are seeking to live out the welcoming and serving heart of Jesus in their everyday lives at Concordia. Peer Ministers are an important ministry for Concordia as well as a valuable equipping experience for Christian students. They are students who help others connect with community, resources, and Jesus. If you would like to connect with a Peer Minister, send us an email at cspministry@csp.edu.

We love having as many different people involved in chapel as possible. Do you like to read aloud? Are you interested in running sound or visuals? Do you play an instrument or sing? Do you do skits or dance? We would love to have you use your gifts in chapel!

Host a Concordia Sunday!  CSP offers Concordia Sundays to congregations to provide a Sunday morning experience that communicates the Gospel-centered mission and vision of Concordia University, St. Paul. Our university president or one of our pastors on campus can share about the University as well as contribute to your congregation's Sunday worship experience.

In expressing Concordia's commitment to Lutheran higher education within the context of the Gospel, Concordia University, St. Paul seeks actively to:

Build and foster a productive partnership with our LCMS church constituency
Aid in the recruitment of students for all vocations
Aid in the recruitment of church work students
Increase the visibility of the university
Raise congregational awareness of the Concordia University System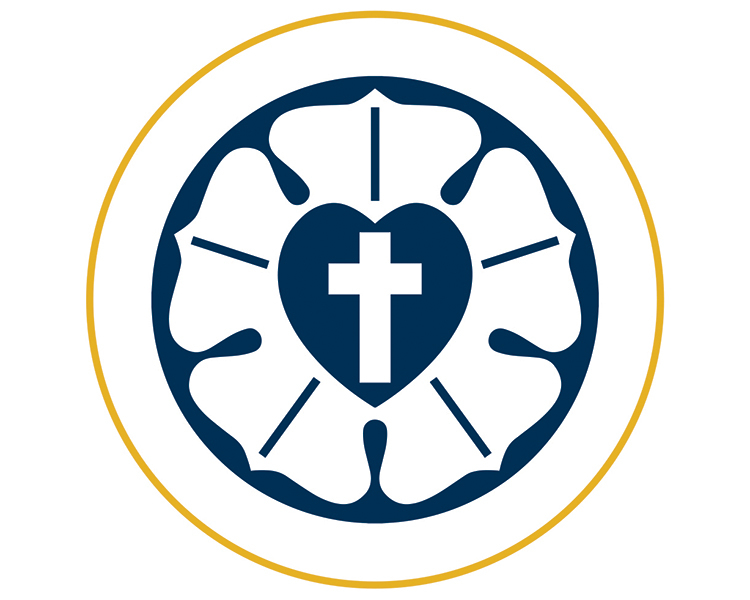 Lutheran Church—Missouri Synod (LCMS)
CSP is proud to be a Christ-centered LCMS university.
LCMS Website
Church Work Faculty & Staff
Concordia St. Paul's church work faculty all have advanced degrees and are some of the nation's leading experts in urban ministry, Christian education, theology, Christian leadership and more.
Faculty Theology & Ministry, Director of DCE Program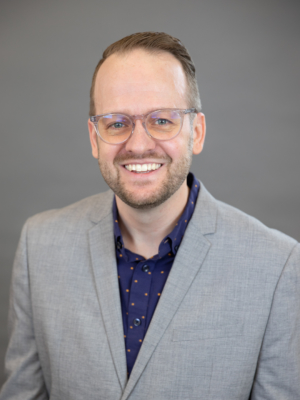 Chair of the Department of Theology and Ministry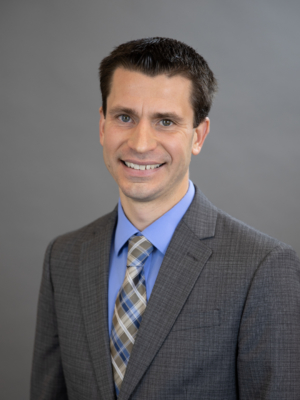 Professor of Theology & Ministry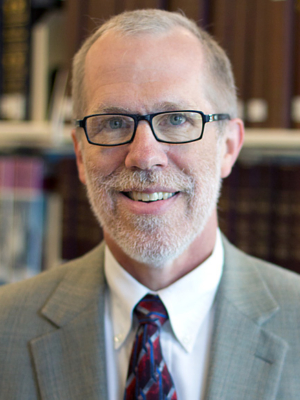 Professor of Theology and Ministry, Director of The Center for Biblical Studies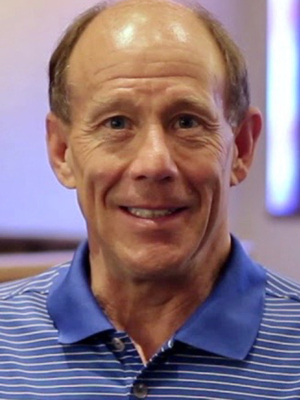 Assistant Professor of Theology and the Global South