Ready For A New Direction? Find It Here.
You've worked hard to plan for your future, now make the most of your time and college credits by transferring to Concordia University, St. Paul.
Our comprehensive credit acceptance policy (you can transfer up to 90 credits of the 120 minimum credits required for graduation!) and generous financial aid make a Concordia education accessible and valuable. Plus, our dedicated transfer admissions counselors will ensure the process is stress-free and efficient.




Contact Admissions: admissions@csp.edu or 651-641-8230
On Campus (Traditional Undergraduate)
Looking to complete your program during the day and fully on-campus at CSP? Checkout CSP's on campus programs for more information!

1. Online Application

Create an account and submit our online application.  Once submitted, you can follow your application process through the application portal.

2. Official College Transcripts

Due to COVID-19, we will accept either official OR unofficial copies of your college transcripts to complete your application file.

Transcripts are required from all attended institutions after graduating high school.

Unofficial transcripts can be emailed to CSP at admissions@csp.edu
Official transcripts will be required for admitted students prior to starting classes

When you apply, you can authorize CSP to request your transcripts on your behalf (at no cost to you) or you can elect to request them yourself
To be considered official, transcripts must be received in a sealed envelope from the institution or through secured electronic delivery

Transfer students with fewer than 20 college credits completed will also need to submit an official high school transcript and essay.

---

Submit Application Materials to Concordia:
by mail:
Concordia University – St. Paul
Office of Admissions
1282 Concordia Avenue
St. Paul, MN 55104

by email:
admissions@csp.edu

Attended a Minnesota State school?
If you have attended a Minnesota State college or university we also ask that you provide an official accompanying DARS or MnTC goal area worksheet. Concordia accepts completed goal areas toward our general education requirements, in addition to course-by-course review. Please contact your admissions counselor with any questions.

Scholarships

Transfer students enrolling full time in a traditional undergraduate on campus program, are eligible for a variety of (stackable) institutional scholarships. Please refer to our scholarship page for a full list.

Tuition

Check out tuition information for our day time programs, and discover your cost to attend CSP using our Net Price Calculator on our Tuition Page.
Online and Hybrid (Adult Undergraduate)
Interested in a flexible, accelerated program to accommodate your busy schedule? Check out CSP's online and hybrid programs for more information!

Scholarships

Transfer students enrolling in online Adult Undergraduate programs are eligible for a variety of scholarships (limit of one CSP scholarship per student). Check out our Scholarship page for more details!

Tuition

Tuition rates for our Adult Undergraduate programs are listed here. Discover your cost to attend CSP using our Net Price Calculator.
Additional Transfer Information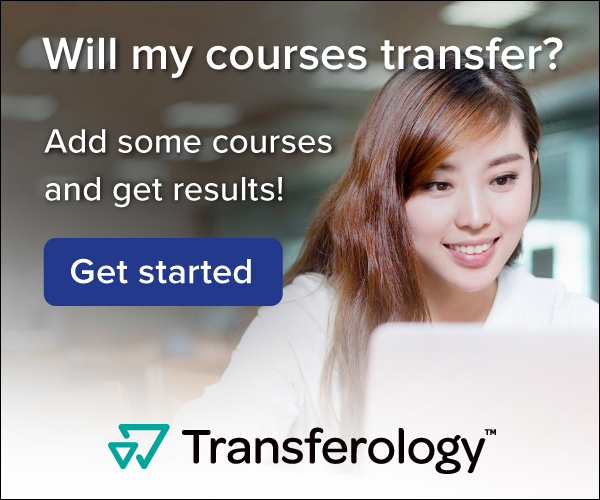 Transferology is a web-based course transfer system that helps transfer students determine how courses will transfer to Concordia University, St. Paul. Create an account to view course equivalencies- we more than likely will take your credits!
We are continually working to build course equivalencies into Transferology. If you do not see a course listed, please contact us and we will be happy to review.
Check out Transferology
We recognize that the current COVID-19 situation has raised many questions and we're here to help. Review up-to-date information here.
Learn More