Ready For A New Direction? Find It Here.
You've worked hard to plan for your future, now make the most of your time and college credits by transferring to Concordia University, St. Paul.
Our comprehensive credit acceptance policy (you can transfer up to 90 credits of the 120 minimum credits required for graduation!) and generous financial aid make a Concordia education accessible and valuable. Plus, our dedicated transfer admissions counselors will ensure the process is stress-free and efficient.
Request More Information
Contact Admissions: admissions@csp.edu or 651-641-8230
On Campus (Traditional Undergraduate)
Looking to complete your program during the day and fully on-campus at CSP? Checkout CSP's on campus programs for more information!

1. Online Application

Create an account and submit our online application.  Once submitted, you can follow your application process through the application portal.

2. Official College Transcripts

Due to COVID-19, we will accept either official OR unofficial copies of your college transcripts to complete your application file.

Transcripts are required from all attended institutions after graduating high school.

Unofficial transcripts can be emailed to CSP at admissions@csp.edu
Official transcripts will be required for admitted students prior to starting classes

When you apply, you can authorize CSP to request your transcripts on your behalf (at no cost to you) or you can elect to request them yourself
To be considered official, transcripts must be received in a sealed envelope from the institution or through secured electronic delivery

Transfer students with fewer than 20 college credits completed will also need to submit an official high school transcript and essay.

---

Submit Application Materials to Concordia:
by mail:
Concordia University – St. Paul
Office of Admissions
1282 Concordia Avenue
St. Paul, MN 55104

by email:
admissions@csp.edu

Attended a Minnesota State school?
If you have attended a Minnesota State college or university we also ask that you provide an official accompanying DARS or MnTC goal area worksheet. Concordia accepts completed goal areas toward our general education requirements, in addition to course-by-course review. Please contact your admissions counselor with any questions.

Scholarships

Transfer students enrolling full time in a traditional undergraduate on campus program, are eligible for a variety of (stackable) institutional scholarships. Please refer to our scholarship page for a full list.

Tuition

Check out tuition information for our day time programs, and discover your cost to attend CSP using our Net Price Calculator on our Tuition Page.
Online and Hybrid (Adult Undergraduate)
Interested in a flexible, accelerated program to accommodate your busy schedule? Check out CSP's online and hybrid programs for more information!

Scholarships

Transfer students enrolling in online Adult Undergraduate programs are eligible for a variety of scholarships (limit of one CSP scholarship per student). Check out our Scholarship page for more details!

Tuition

Tuition rates for our Adult Undergraduate programs are listed here. Discover your cost to attend CSP using our Net Price Calculator.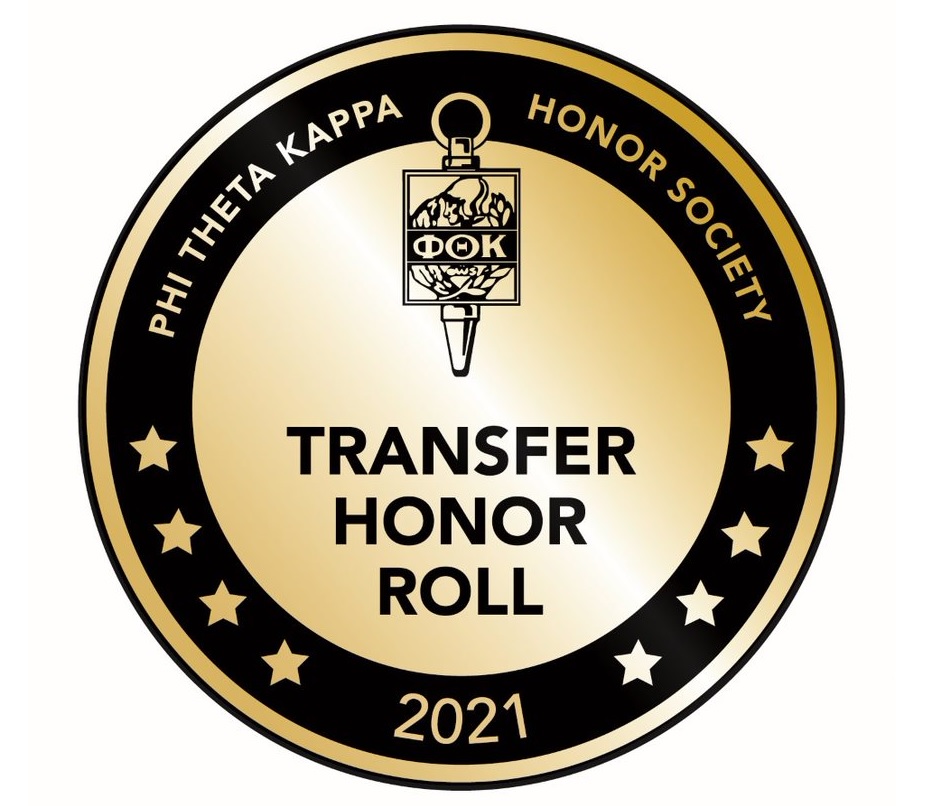 CSP has been named to the 2021 Phi Theta Kappa Honor Society (PTK) Honor Roll which recognizes the most transfer friendly schools in the nation!
Read the Full Story
Additional Transfer Information
CSP accepts a variety of credits by exam. Take a look below on how these credits could count towards your degree!

Concordia University, St. Paul, is known for its generous transfer policies. In addition to accepting Associate of Arts (AA) degrees and/or the Minnesota Transfer Curriculum (MnTC) for CSP's general education program (with the exception of the Theology requirement), we also accept a wide range of courses that transfer directly into specific major programs. See the Transfer Agreements section below for more details.

Please keep the following degree requirements in mind as you plan your transfer to CSP:

An overall GPA of 2.0 or higher and major GPA of 2.0 or higher is required. (Unless the course applies toward the major, all transfer credit is accepted with a grade of Pass 'P' and does not impact your CSP GPA.) *Students enrolled in a program at an Oregon location must have a grade of a C or better in a course in order to be eligible for transfer credits.
Complete 120 total credits, 30 of which must be completed at CSP. A maximum of 90 credits will be accepted in transfer.
A minimum of half of the major credit requirements must be successfully completed at CSP. Prerequisite course credits are separate from the major and do not factor into the major credit total that must be completed at CSP.
Students must provide official college transcripts from all colleges attended. All application documents submitted to Concordia University, St. Paul by the applicant or on the applicant's behalf become property of Concordia University, St. Paul and cannot be released back to the applicant or to any other institution.

This information is current as of the 2020-2021 Academic Calendar. Course requirements are subject to change. Please contact the Concordia University Office of Admissions for the most up to date information.

Transfer Guides

Transfer Guides are more generalized in nature than articulation agreements. Transfer Guides list the community college courses that transfer directly into a specific major at Concordia, without listing the requirements for the entire AS or AAS degree program.

Learn More about Transfer Guides

Articulation Agreements

Articulation agreements are formal agreements between two colleges or universities that document the transfer policies for a specific degree program. These agreements allow students graduating with associate's degrees in technical, career, or liberal arts field to transfer directly into one of Concordia's bachelor's degree programs.

Learn More about Articulation Agreements

Concordia Transfer Plan

We are proud to offer our Concordia Transfer Plan program for Minnesota Community Colleges. This program is available to students who have successfully completed an associate's degree program or the MnTC at a partner institution.

Concordia Transfer Plan Features Include:

$2,000 partnership scholarships
Seamless transfer of MnTC credits
Faculty advising and involvement
Priority admission for all academically eligible students

Benefits of a Concordia Education:

Full acceptance of the MN Transfer Curriculum or an A.A. Degree
A diverse student body
Small class sizes; generally between 15-25 students
A dynamic student environment for both online and on-campus learners alike
Faculty that pride themselves on professor-student relationships

Partner Institutions

Alexandria Technical College
Anoka Ramsey Community College
Anoka Technical College
Central Lakes College
Century College
Chippewa Valley Technical College
Dakota Community and Technical College
Dunwoody College
Fond du Lac Tribal and Community College
Hennepin Technical College
Inver Hills Community College
Lake Superior College
Minneapolis Community and Technical College
Minnesota State College Southeast
Minnesota State Community and Technical College
Minnesota State SE Technical College
Minnesota West Community and Technical College
Normandale Community College
North Hennepin Community College
Pine Technical and Community College
Rainy River Community College
Ridgewater Community College
Riverland Community College
Rochester Community and Technical College
South Central College
St. Cloud Technical and Community College
Saint Paul College
Vermilion Community College

Don't see your college or university listed? Contact our Office of Admissions to find out how you can!

Interested in transferring with fewer obstacles while saving time and money and most importantly – your credits? Ask an academic advisor at your current institution about Interstate Passport, which offers:

An early milestone of completion on the way to a credential
Assurance that lower-division general education learning will be recognized upon transfer to another Network-member institution
The potential for faster time to degree, lower cost, less debt, and maximization of previously earned credits

Students who transfer into CSP with a Passport from another member institution will not have to repeat or take additional courses to satisfy lower-division general education requirements.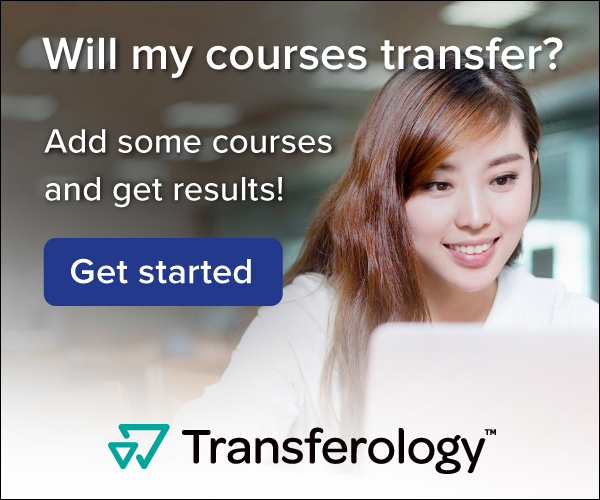 Transferology is a web-based course transfer system that helps transfer students determine how courses will transfer to Concordia University, St. Paul. Create an account to view course equivalencies- we more than likely will take your credits!
We are continually working to build course equivalencies into Transferology. If you do not see a course listed, please contact us and we will be happy to review.
Check out Transferology
We recognize that the current COVID-19 situation has raised many questions and we're here to help. Review up-to-date information here.
Learn More