The Postsecondary Enrollment Options (PSEO) program at Concordia gives high school juniors and seniors from Minnesota the opportunity to enroll in college courses without being charged for tuition or books. CSP offers both on campus and online options for the fall and spring semesters.
PSEO Admission Requirements
Spring Application Deadline: December 1
Sending Materials to CSP
By email: [email protected]
By mail:
Concordia University, St. Paul
Attn: PSEO Admissions
1282 Concordia Avenue
St. Paul, MN 55104
---
Frequently Asked Questions
The PSEO program at CSP is very competitive, meaning only a select number of applicants will be admitted each semester. Our admissions review is holistic, taking into consideration both academic and personal attributes presented by applicants to determine the best fit for the CSP community.

Completed applications will be reviewed and emailed within 2-3 business days.

While there is not a minimum requirement, a high school GPA of 3.25 or higher (unweighted) is preferred.

Credit load can vary from 4-16 credits per semester. Typically, Juniors may take up to 12 credits per semester and Seniors may take up to 16 credits.

PSEO students will be invited to register for classes via email.

A PSEO advisor walks each PSEO student through the registration process. Students will be encouraged to take classes based on previous academic experience.

Yes. Students admitted to the PSEO program can complete an online orientation. More information will be provided upon acceptance.

All courses taken in PSEO must meet graduation requirements at the high school.

Students have the opportunity to take 100-200 level General Education courses on campus or online. A listing of all General Education courses can be found here.

Course availability can be determined by searching our course catalog.  To do so:

Open the CSP Course Catalog
In the "Search by Term" field, select "Fall Semester 20XX"
From here, you may customize your search as you wish:

Subject field

To search all subjects: Click on the first option (Accounting), scroll to the bottom of the list, and select the last subject (Theatre) while holding the "Shift" key
To narrow your search by subject: Click on your subject of interest. To select multiple subjects, hold on the "Ctrl" key while selecting the areas of interest

Schedule Type field

PSEO students are eligible to take courses from the "Traditional Face-to-Face", "Traditional On-Line" and "Continuing Studies On-Line" options

Excluded from PSEO: Religion courses, private music lessons, independent studies, summer courses, courses with required travel, work-study, DII athletics, and upper-level courses (300-400).

As an enrolled PSEO student you will not be charged for tuition or books. Additional fees (ie: technology) may not be covered by the program.

Note: Public school students are required to inform their district of their intent to enroll in PSEO courses during the following school year by May 30. If public school students do not notify the enrolling district by May 30, and the enrolling district does not waive the deadline, the family may be responsible for the postsecondary tuition expense.

The cost for all required textbooks is covered under the PSEO program. It also covers supplies that are required specifically for a class (ie: art supplies, film, etc.).
Textbooks and materials provided to the student are the property of the postsecondary institution and must be returned by the student after the course has ended.
The program does not cover general school supplies such as notebooks, pens, pencils, etc., or non-consumable supplies such as, instrument rental, uniforms, etc.
Shipping costs will be the responsibility of the PSEO student.

While scholarships are not awarded to PSEO students, your enrollment will make you eligible for a future CSP scholarship.

Students who attend CSP in the PSEO program and later enroll in our traditional undergraduate program will receive our CSP PSEO Scholarship, which awards $1,000 per academic year. Learn more on our scholarships site (Under "CSP Scholarships in Partnership") or connect with your admissions counselor.
Returning PSEO Students
Returning PSEO students are responsible for and must submit a NOSR Form every semester. Any incomplete forms will be returned. In order to register for courses, a completed NOSR form must be emailed to your PSEO Academic Advisor.

All communication will be sent to your CSP-issued email address. Please ensure you are utilizing this account for important messages (not your personal or high school email) as it is the main communication between you and your PSEO Academic Advisor. For assistance logging in to your account, the helpdesk can be reached at [email protected] or 651-641-8866.

Prior to registration, please consult with your high school counselor to confirm classes that will fulfill your high school requirements. 

Open registration instructions will be sent to you by your PSEO Academic Advisor. Any schedule changes will need to be made through your PSEO Academic Advisor.

PSEO students have access to their unofficial transcript on CSP Connect. Students can order their official transcript here.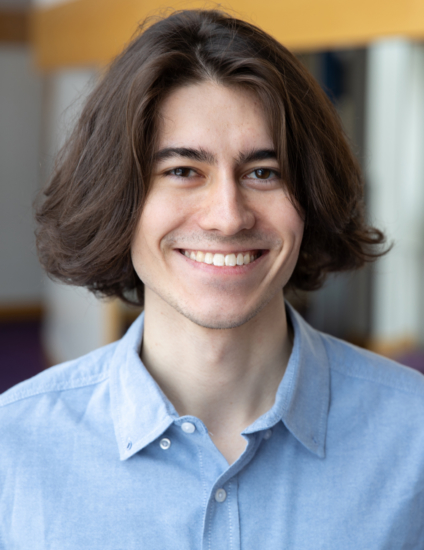 Grady Wieczorek is a recent graduate of CSP's marketing program and began his journey at CSP as a PSEO student. Grady was interested in PSEO because it offered an early way to benefit from the college educational system while providing partial relief from the financial stress pursuing higher education can present. "PSEO is a cost-efficient way to invest in your future," he explained.
"I wanted to continue my college experience at CSP because I valued the personal community, the variety of professors, and the opportunities (in class and outside of class) that I was given."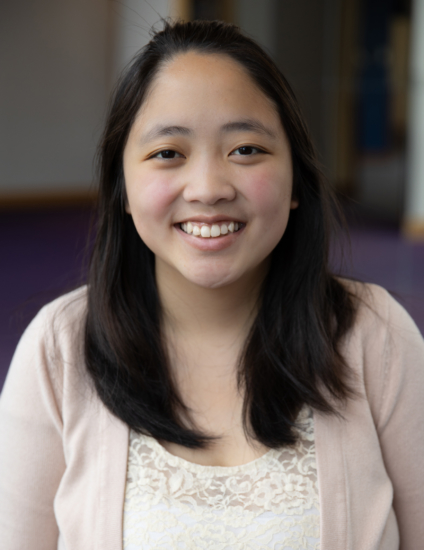 Gabie Yang was introduced to CSP as a PSEO student. Both of her sisters were PSEO students and encouraged Gabie to enroll because it would help her save money. Toward the middle of her junior year, she decided she wanted an experience that would help with her transition from high school to college. That year, Gabie enrolled as a full-time PSEO student.
"Even as a PSEO student, I started to feel like a real college student since I had the freedom to choose my own schedule and the experience I had in my classes," she added.
Along with that freedom, Gabie enjoyed her classes and the deeper discussions they offered.
"Since the class sizes at CSP are small, it's easier to connect with your professors and get to know them better. They care a lot about your success, just as you do."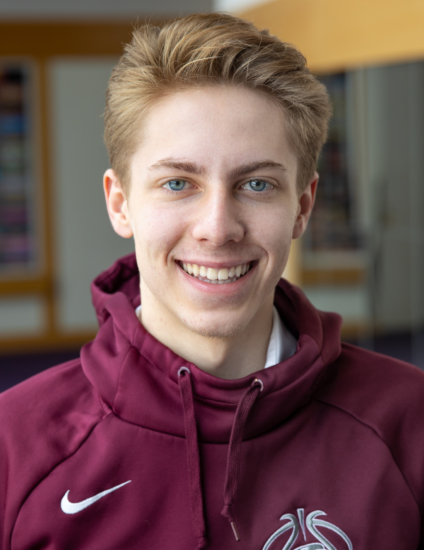 Mac Wieczorek started at CSP as a senior in high school, but academically, was a junior in college. He studied marketing at CSP and began his path as a PSEO student. He found the PSEO program enticing because it offered a way to maximize his time while minimizing the potential debt he would owe by attending college. He stayed with CSP because of the community.
"I love the campus and the feel of the classrooms. I have felt supported by my parents, professors, and fellow classmates. You are a name and not just a number at CSP."
Nick Wagenknecht is a recent alum who graduated with a theology major and coaching minor. He was drawn to PSEO because he knew it would give him a head start on his college education. In addition, Nick credits CSP's diversity and tight-knit community for allowing him to make friends with a wide variety of people from different walks of life.
"As a PSEO student at CSP, I was able to make friends with a wide variety of people from different walks of life which has helped me to be a better person than who I was when I started."