Patient Care Technician at DaVita Kidney Care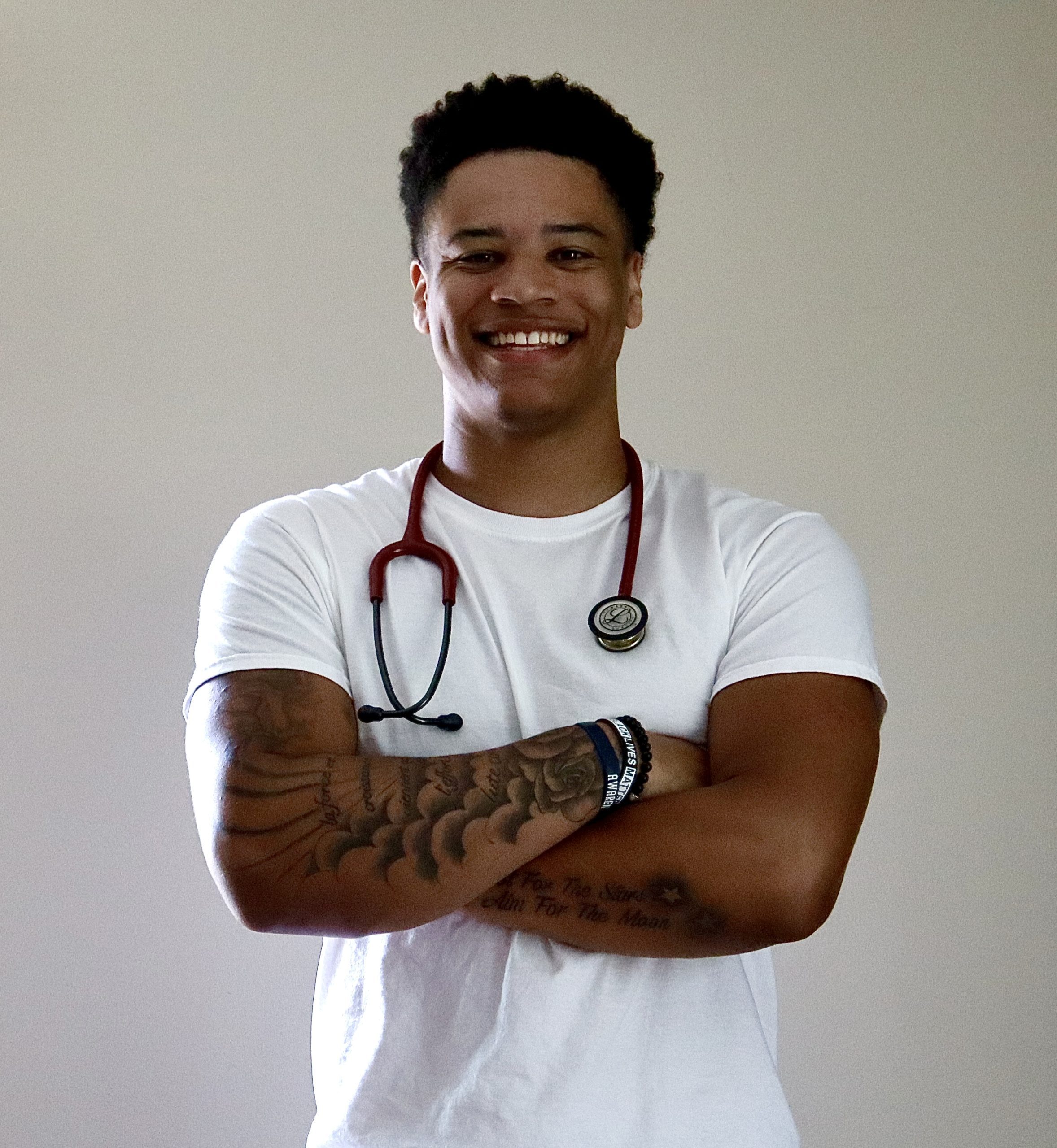 Gabe Nkumu recently graduated in 2022 with a BS degree in Biology and a minor in Healthcare Administration. However, his education journey is not over as he has applied to over 25 PA graduate programs and has been accepted at Kansas State University. He hopes to become a PA in Cardiology or Sports Orthopedics. 
While at Concordia, Nkumu played on the football team and expresses his gratitude to the coaching staff and his teammates. He is appreciative of how much value was placed on his education, especially as a student-athlete with limited free time between studying and practice. With a tight-knit community and caring faculty and staff, Nkumu highlights his favorite parts of CSP. "The thing I found most valuable at CSP was the support of my professors and coaches…they were very understanding and willing to do whatever was necessary to make me successful."
CSP's convenient location was also a huge draw for Nkumu. "Being in the Twin Cities has allowed me numerous opportunities to shadow and work alongside some of the best physicians and PAs in the country. It has also provided me with a wide range of flexible employment opportunities that complimented my busy undergraduate student-athlete schedule." Having direct access to other professionals in his field allowed for an enhanced learning environment. 
Nkumu encourages CSP students to be active community members both on campus and off. He says he found the most growth when he was involved in the community. "Whether it be through clubs, non-profit organizations, or volunteer work, the best experiences during my undergraduate career came through involvement on and off-campus."