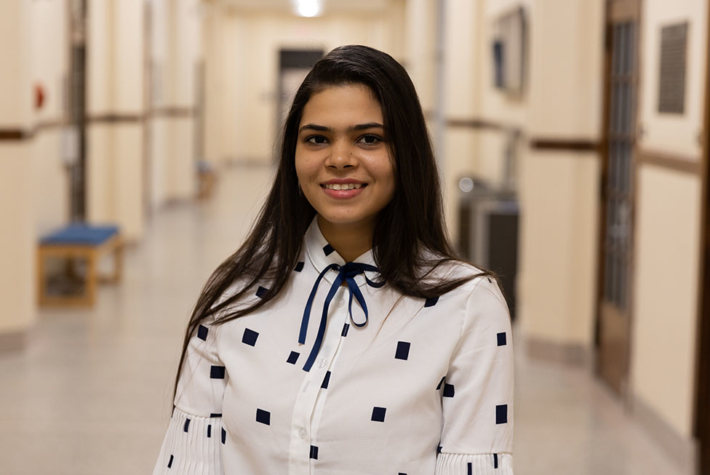 Heenu Kamboj came to CSP from Chandigarh, India. Heenu is studying Biology here at Concordia and serves on campus with Concordia Activities Board among other ways.
Q: Why did you choose CSP?
A: Because of its small size within an urban location and its diverse
student body. I enjoy the warmth of people and the opportunities given for each individual to express themselves irrespective of their culture, traditions, race, or background.
Q: What is something you want people to know about being an international student?
A: Being an International student- Studying as an international student is a great way to discover yourself, meet new people, learn about new cultures.
Q: What advice do you have for other international students coming to CSP?
A: You do not need to know everything and don't be afraid to ask for help.