Transfer Guides are a tool showing which college courses would transfer directly into a specific program at CSP. Transfer Guides are subject to change, as we are continuously updating with our many institutional partners based on curriculum updates. Upon admission to CSP, transfer credit will be evaluated based on the academic catalogue that coincides with your start term.
Please view the transfer guides below, and contact the CSP admissions office with any questions (or if you do not see your guide listed). We also encourage you to work with your current school's academic advising office to ensure the most accurate planning.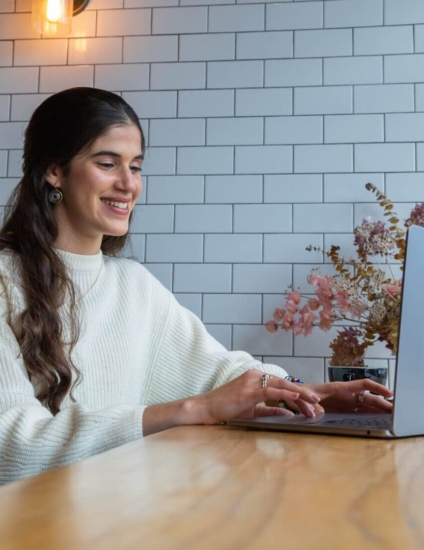 Transferology is a web-based course transfer system that helps transfer students determine how courses will transfer to Concordia University, St. Paul. Students can create an account and sign in as a registered user at Transferology.com. Once signed in, you can select from a large group of colleges and universities and see how courses will transfer to CSP. We more than likely take your credits!
We are continually working to build course equivalencies into Transferology. If you do not see a course listed, please contact us and we will be happy to review.
Check out Transferology
Minnesota Partners and Programs
Please view transfer guides for the following programs:

Please view transfer guides for the following programs:

Contact us for a general education guide with Argosy.

Please view transfer guides for the following programs:

Please view transfer guides for the following programs:

Please view transfer guides for the following programs:

Please view transfer guides for the following programs:

Please view transfer guides for the following programs:

Please view transfer guides for the following programs:

Admission is guaranteed for community college students who have completed an Associate of Arts (AA) degree and the Minnesota Transfer Curriculum (MnTC), given students have met all eligibility criteria and there is capacity within the intended major at selected institutions. Students are eligible for the Guarantee if their cumulative grade point averages range from 2.0 to 3.0, depending on the participating institution. There are per-course GPAs and other requirements that vary among the 12 as well; visit www.mnprivatecolleges.org/transfer-guarantee for details.

For use with CSP's on campus, daytime programs.
See how the MnTC goal areas align at CSP!

Please view transfer guides for the following programs:

Please view transfer guides for the following programs:

Transfer Guides are available for the following programs:

Biology (BS) at CSP to Doctor of Chiropractic at NWHSU (3+3 agreement)
Exercise Science (BS) at CSP to Doctor of Chiropractic at NWHSU (3+3 agreement)

Please view transfer guides for the following programs:

Please view transfer guides for the following programs:

Please view transfer guides for the following programs:

Please view transfer guides for the following programs:
Out of State Partners and Programs
Please view transfer guides for the following programs:

Transfer Guides are available for the following programs:

Community College of Aurora to Criminal Justice (BA, online)
Pueblo Community College to Pulmonary Science (BS, online)
Red Rocks Community College to Health Care Administration (BA, online)
Red Rocks Community College to Management and Leadership (BA, online)

Below is a list of CU-Portland degrees and their corresponding CSP degree. We are currently building transfer guides and encourage you to complete our free application so we can connect you with an admissions counselor.

Undergraduate Programs

Graduate Programs

Please view transfer guides for the following programs: