Overview
Concordia University, St. Paul's church work tuition guarantee ensures eligible students enrolled in church work programs will pay no more than $6,000 in tuition each academic year. This move further supports CSP's commitment to preparing more workers for the church as the most affordable church work option in the Concordia University System of The Lutheran Church—Missouri Synod (LCMS).
Full-time students enrolled in a church work program will receive a minimum of $18,400 in combined institutional, state and federal financial aid each year. Scholarships and grants from a student's home congregation, LCMS District and local communities may be stacked on top of this guarantee to further reduce the cost of tuition and living expenses.
The new church work tuition model is available for all incoming and current full-time church work students enrolled in the following programs: 
Director of Christian Education

Director of Christian Outreach

Director of Parish Music

Lutheran Classroom Teacher

Pre-Deaconess (see below for Pre-Seminary Tuition Guarantee Updates)

Pre-Pastoral (see below for Pre-Seminary Tuition Guarantee Updates)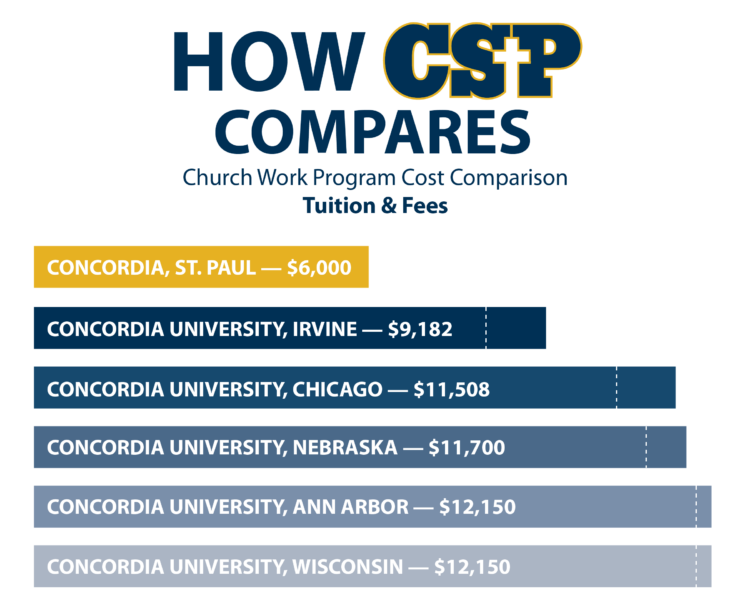 Affordable Tuition
Lowest Church Work tuition cost among Concordia schools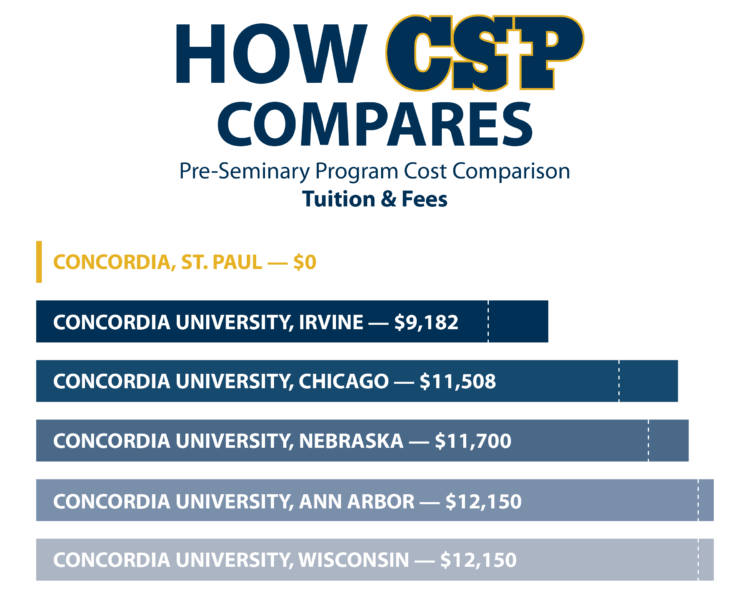 $0 Tuition for Pre-Seminary
CSP is committed to affordability for all church work students. Therefore, we are excited to announce that our Church Work Tuition Guarantee (which guarantees $6,000 annual tuition, $3,000/term to Church Work Students) is expanding. The Church Work Pre-Seminary Tuition Guarantee now allows all pre-seminary students (those church work students who are required to seek graduate education to pursue their vocation) to attend CSP tuition-free. 
This bold step emphasizes CSP's renewed commitment to Pre-Seminary (Pre-Pastoral and Pre-Deaconess) students, with Rev. Dr. Reed Lessing being named the Pre-Seminary director at CSP and the formation of the Center for Biblical Studies.

The tuition figures have been gathered by the LCMS church work recruitment initiative: Set Apart to Serve.
Hear from President Friedrich
"When I was first told about the tuition guarantee, my jaw dropped. This is an extraordinary gift to current and future church work students like me that will continue to benefit us even after we begin the professional ministry to which God calls us. It is another example of the amazing dedication and care CSP faculty and staff have for their students, during and after our time at Concordia. They genuinely want us to succeed and this is a blessed demonstration of that, for which I am incredibly grateful."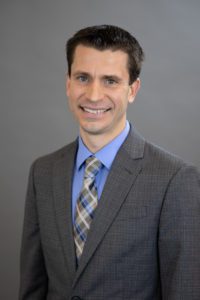 Associate Vice President of Faith and Ministry & Chair of the Department of Theology & Ministry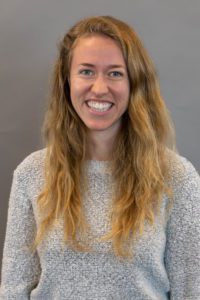 Senior Admissions Counselor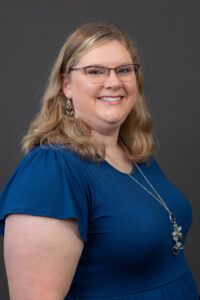 LCMS Placement and Colloquy Coordinator