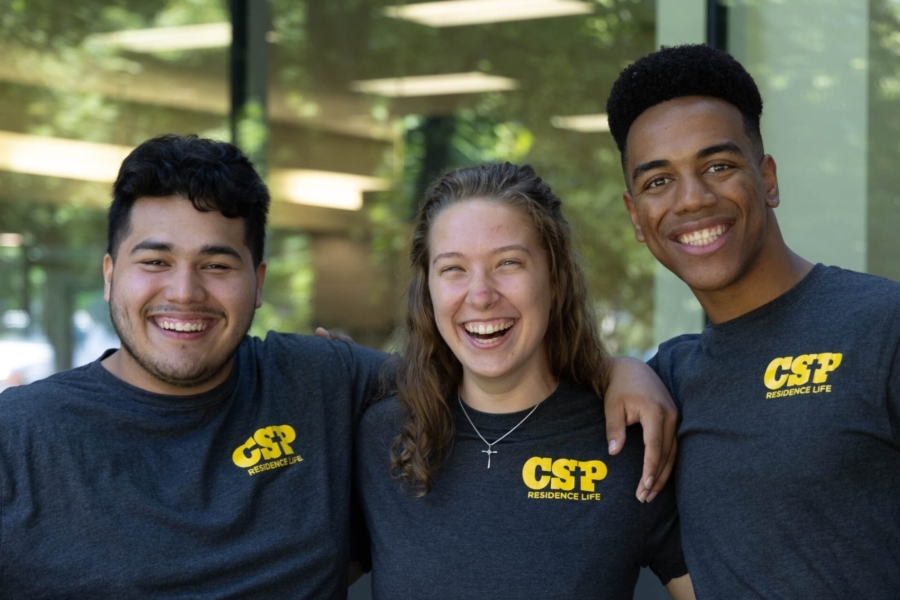 Categories: How To, Incoming Students
Read time: 4 minutes
Tips on Working Part-Time as a Full-Time Student
There are a lot of benefits to working while going to school. For a lot of people, it is a necessity. Having a job while studying is a great way to pay any leftover tuition costs that financial aid didn't cover. If you live off campus, you will probably need a job to offset your cost of living.
So, how can you be a full-time student, make time for studying, have a social life, and maintain a job? Here are some tips to help you manage your time and fit a part-time job into your schedule.
Where to start looking for a job
First, think about the resources around you. If your school offers on-campus jobs, that might be a great place to start your job search. On-campus jobs are usually flexible with a student's class schedule and don't require transportation if you already live on campus.
On-campus facilities such as the library, dining hall, or service departments usually hire students for certain positions. Be sure to check your financial aid award for work-study options!
If you have the means to travel off campus for a job, look at the businesses in close proximity to campus. Are there any retail stores or restaurants nearby? If so, these are great part-time employment opportunities!
Another option is to look for paid internships or part-time work in your desired career field. This can potentially check multiple items off your list by providing paid, part-time work and fulfilling an internship requirement. Your faculty advisors are a great resource for finding internships that would work for you. Career development offices can be helpful in finding jobs and internships that suit your interests.
If you are worried about fitting a job into your class schedule, try looking into options that have evening, night, and weekend shifts available. Many places will pay higher rates for employees who work the shifts in the evening or night.
Follow these suggestions first
Here are some great options for students looking to find a job that works with their schedule:
Look for a job on campus. The library, cafe, dining hall, and service departments are all great places to start!
If you can find transportation off campus, check out local retail stores, grocery stores, or restaurants. These places commonly hire students and are usually able to be flexible with a student's schedule.
Finding a paid internship in your desired field is a great way to check multiple items off your list as a student. Ask your faculty advisor if they have any resources on finding an internship that works for you.
As a full-time student, it leaves your available working hours to fall outside of a "normal" schedule. Places that offer evening shifts and weekend shifts can help fit both school and work into your schedule. Many businesses, such as courier companies, delivery warehouses, and healthcare facilities, offer a wide range of shift availability.
Working while in college can be difficult, but not impossible! Follow these tips to make the process of finding a job while earning a degree as easy as possible.
ABOUT CONCORDIA UNIVERSITY, ST. PAUL
Concordia University, St. Paul is one of the top private universities in the midwest, with more than 100 degree programs available from undergraduate through doctoral studies, all while being the lowest-cost private college in the Twin Cities. 95% of recent CSP graduates are employed or in graduate school within one year and earn 11% more than the national average. Connect with CSP by filling out the form below.