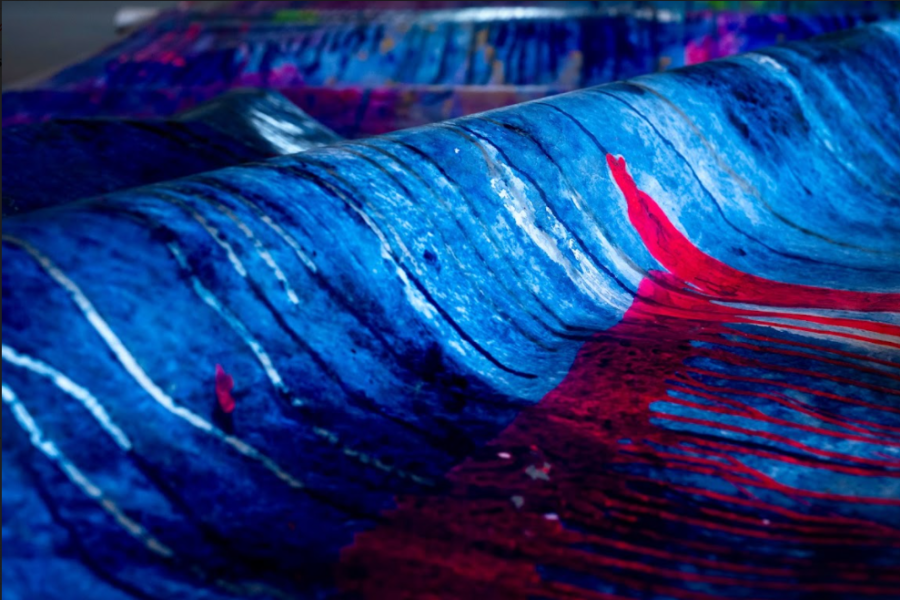 Beacons of Hope: New Work by Anne Labovitz
Curated by Dr. Megan Arney Johnston
Concordia Gallery
September 16 – October 13, 2021
Opening reception: Thursday, September 16, 5-7 pm
Concordia St Paul is honored to exhibit the work of international artist Anne Labovitz. In Beacons of Hope Labovitz presents sculpture, installation, and participatory works that center on the conceptual and gestural elements of hope. "Instead of considering these artistic responses as altruistic, I invite you to see them as expressions of humanity's entanglement with the notion of hope and its generative promises for the future. The concept of hope is not ephemeral or whimsical, nor pendantic or simple, but a considered and serious response to the contemporary condition. Hope facilitates human and creative agency. Labovitz asks the viewer to engage and reimagine–through hope," explains curator Dr. Megan Arney Johnston. Dr. Johnston teaches in CSP's Department of Art & Design and is excited to bring this work to Concordia students.
In addition to the exhibition of sculptures and installation created specifically for Concordia Art Gallery, Labovitz also worked with students as an artist-in-residence. Part of this response is co-creation with others, as we hope for our future. Together Labovitz and students created just some of the 6" by 6" squares in the exhibit. Others will be created as part of an on-going exhibition engagement. The small paintings represent the audience and Labovitz's connection. We welcome everyone into the exhibition through this co-creation participation within the gallery. Hopefully, when viewing the work, gallery-goers to see themselves as part of a larger, holistic community at Concordia St Paul and beyond.
Anne Labovitz (b. Duluth) lives and works in St. Paul, MN. Recent projects include two permanent public mosaic artworks at the MSP Airport, February 2021 as well as 122 Conversations currently installed in MSP airport Terminal 2 2019- 2022; Turn Up the Turn Out – a cohort of 22 artists dedicated to the promotion of voting and voting registration in Minnesota, 2020; an outdoor fence installation in Berlin, Germany – June 2021; a public art commission at the Redleaf Center For Family Healing, a site-specific participatory work; the I Love You Institute, a community-based art project supported by a Springboard for the Arts community grant; and Artist in Residence with exhibition at Art In Motion, in Holdingford, MN (2020-2021). Her upcoming projects include solos shows at the Minnesota Marine Art Museum, Winona (Fall 2022) and Rochester Art Center (Spring 2023). Upcoming I LOVE YOU insitute THeater Unbound residency 2021 Sept- oct  Notable exhibitions include University of Raparin, Rania, Iraqi Kurdistan; Växjö Kunsthall, Växjö, Sweden; Petrozavodsk City Exhibition Hall, Petrozavodsk, Russia; Isumi City Hall, Isumi City, Japan; Thunder Bay Art Gallery, Thunder Bay, Canada; Tweed Museum, Duluth, MN; Athenaeum in La Jolla, CA; Crary Art Gallery, Warren, PA; Burnet Gallery, Le Méridien Chambers in Minneapolis; Talgut die Schönen, in Kunste, Germany; Chapman Art Center at Cazenovia College, Cazenovia, New York; to name a few. Labovitz's artwork can be found in the many local, national and international public and private collections.