December 04th – June 04th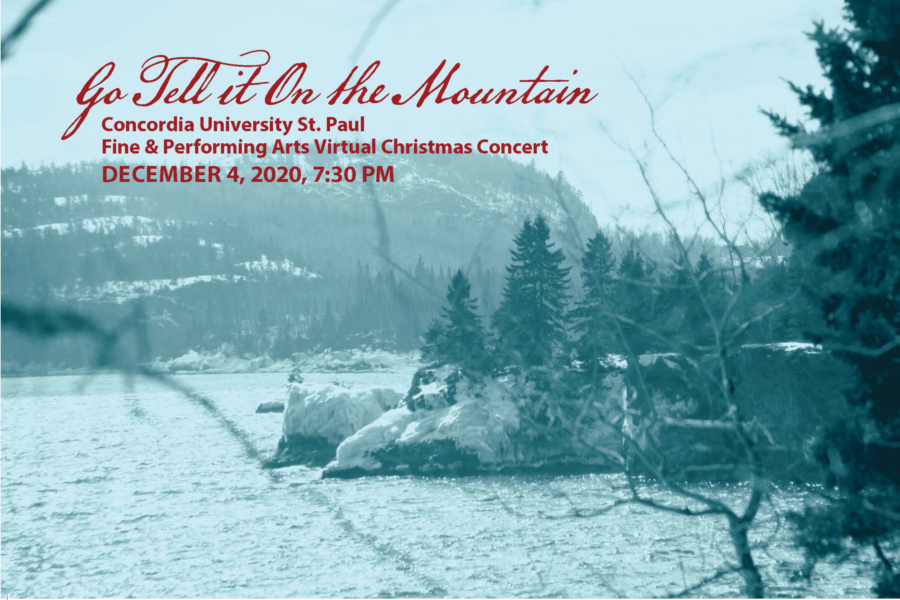 Go Tell It On The Mountain – 2020 Fine and Performing Arts Christmas Concert
Friday, December 4, 7:30 p.m online release. Concert available for free through June 4, 2021
Welcome to "Go Tell It On The Mountain,"  the 2020 Concordia St. Paul Fine and Performing Arts Christmas Concert—this year virtually!  This free offering is open to the public through June 4, 2021. The concert is an expansive collaboration of the Department of Music, Theatre & Dance and the Department of Visual Arts & Design.
We hope that this concert is as much of a blessing to you as it has been for us to create it. Merry Christmas!
To help defray the costs of presenting this program we invite you to make a gift to the Department of Music, Theatre and Dance. Gifts may be made online at:
Your gifts ensure that we will be able to present these and other concerts in the future.