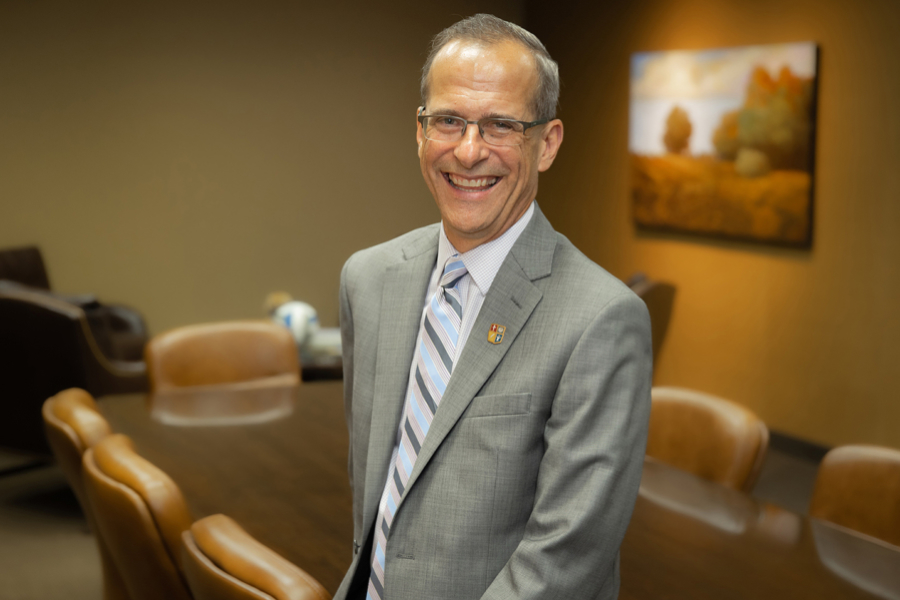 Office of the President
As we continue the series on CSP's uniqueness as a Christ-centered, Lutheran university, a second key distinction is that we equip Christians to be servant leaders in their local and global contexts as we integrate faith and learning.
Whether a student is traditional age and studying to serve in full-time church ministry, or a graduate student pursuing a master's or doctoral degree in business or education, an emphasis on vocation undergirds our curriculum and co-curricular experiences. Experiences in the classroom and in co-curricular activities help our students "discover and engage [their] purpose for life, career and service."
Through worship and discipleship opportunities offered by CSP Ministry, students grow in their knowledge of God's Word in the context of Christian community. Students from all backgrounds experience the Christian faith through inspiring theology coursework in undergraduate programs and ethics coursework in graduate programs. Finally, through service-learning projects, our students gain real-world, life changings experiences serving as the hands and feet of Jesus.
Martin Luther called our vocations "masks of God." As we equip our students to discover these masks that God has given them, they bless their homes, communities, workplaces and the world.