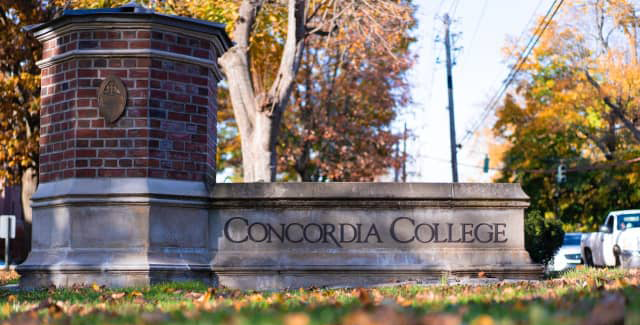 General News, University News
CSP Ministry's Shelly Schwalm is part of a prayer collective called "griefs + graces" which shared a prayer upon the news of Concordia New York's closure in the fall of 2021. 
Upon the News of Concordia Bronxville Closing – A Prayer by Andy, Abi, & Shelly
Jesus, You are acquainted with grief, loss, and death.
A beloved institution has been put on hospice, Lord,
And so we come to You with our hurt, our confusion, our anger, and our disappointment.
In mere months, Concordia Bronxville will close its doors and end its era of service.
We pray for the students, Lord, that they may find opportunities to continue and finish their education.
We pray for the faculty and staff, that they may find employment in vocations You have called them to.
We pray for the alumni, that You may comfort them as they suffer through this loss of sacred place, of significant home.
And we pray for all those connected to other sister institutions.
Three of our sister Concordias closed in the span of three years.
It has left us feeling a bit beat up, Lord.
These three campuses meant more than mere buildings in our hearts.
For many, they stood as physical reminders of Your goodness in our seasons of growth, trials, and change.
Remind us that though the grass withers and flowers fade, Your Word endures forever.
Though churches, schools, and institutions are sold and become memory, You remember Your people. You've met us in every grief, loss and death.
Though in this world we experience grief upon grief, You meet us with grace upon grace.