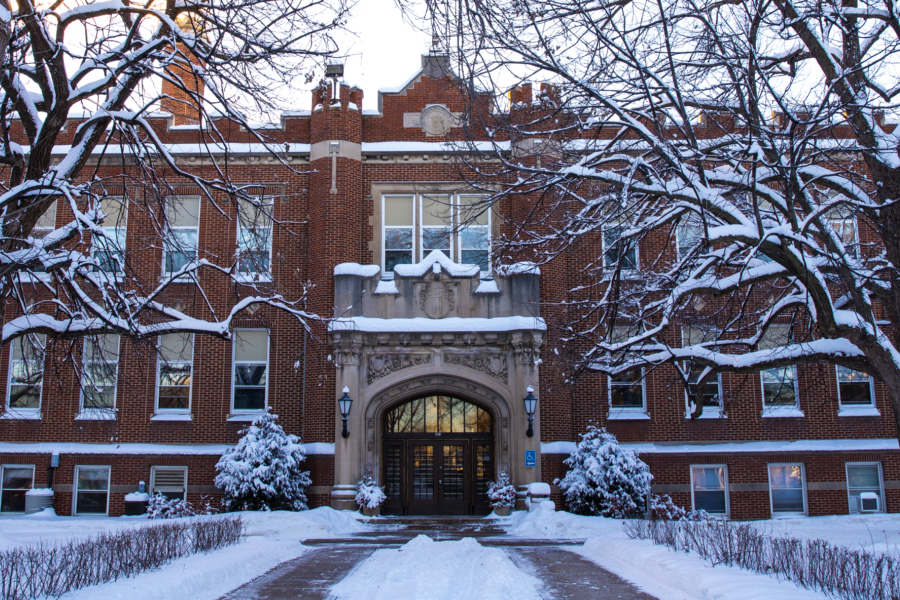 Academics, University News
Due to Wednesday's (Feb. 20) predicted winter storm and potentially heavy snow during the early morning and afternoon commutes, Concordia University, St. Paul will transition its traditional, on-campus classes to an online or alternate format, accessible via Blackboard.
No classes will be canceled only moved online and the campus will be closed. All essential staff are to report to campus. Some student services offices may be operating remotely.
Student teaching, internship, and clinicals would continue with students following the inclement weather travel policy and recommendation from their local site (https://www.csp.edu/news/inclement-weather-policy-reminder/).
Cohort classes would continue as normal. Face to face classes in M.A., Ed.S., Ed.D. programs scheduled to meet Wednesday will also move online.
CSP will be closed during this time with minimal operations to support students living on campus, student administrative and academic support needs, and rental activities. Hand In Hand child care center will also be closed.
At this time CSP will move forward as planned with athletic competitions and facility rentals in the evening.
Academics and the well being of our students are at the core of Concordia's mission, promise, and vision statements. CSP is pleased to have the technological infrastructure in place to allow learning to continue while maintaining the safety and comfort of both our students and employees.