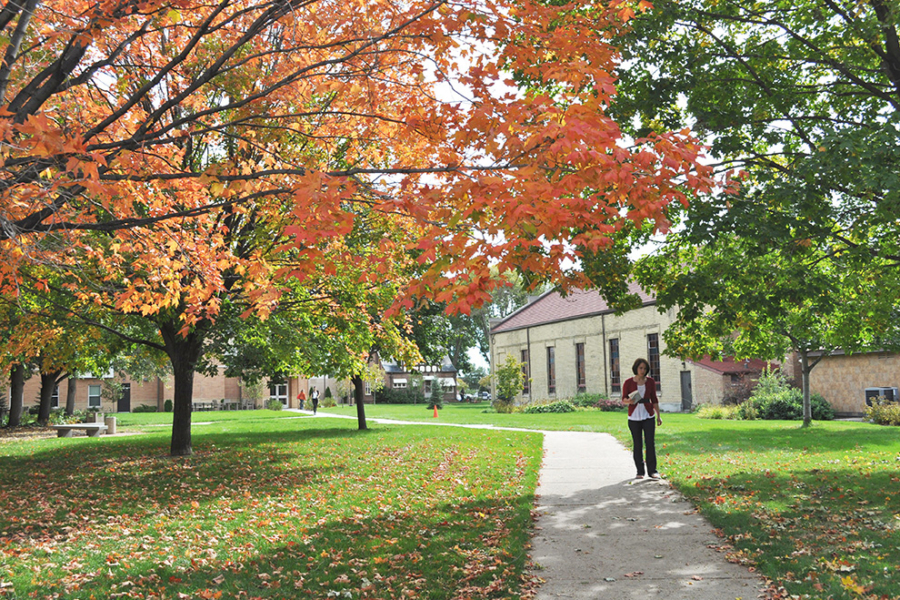 University News
Concordia University, St. Paul is one of nine institutions selected through a competitive application process to participate in the Council of Independent Colleges' (CIC) Seminar on Science Pedagogy, July 20-24, 2020, in Oakland, Calif.
CSP science faculty Dr. Mandy Brosnahan, Dr. Taylor Mach, Dr. Ben Harrison, and Dr. Matt Jensen, who collectively teach intro and upper-level courses in biology and chemistry, will participate in the seminar at Holy Names University.
"We are beyond thrilled our team will have an opportunity to contribute at this prestigious seminar," Brosnahan said. "Our hope is to utilize the seminar to bring even more active learning into our curricula at all levels.
CIC was awarded a grant by the W. M. Keck Foundation in support of two seminars, one in July 2019 and one in July 2020, for faculty members at CIC institutions. The seminars will use methods based on research in cognition and neuroscience that have been shown by Stanford University physicist and Nobel laureate Carl Wieman, with colleagues at the University of Colorado at Boulder, the University of British Columbia, and Stanford, to yield significant improvements in student learning in science courses at all levels.
Faculty members serve more as coaches than lecturers while students are challenged by increasingly complex problems; prompt and extensive feedback allows students to emulate how scientists think and then to discover new knowledge.
The Council of Independent Colleges (CIC) is an association of nonprofit independent colleges and universities that has worked since 1956 to support college and university leadership; advance institutional excellence, and enhance public understanding of private higher education's contributions to society.