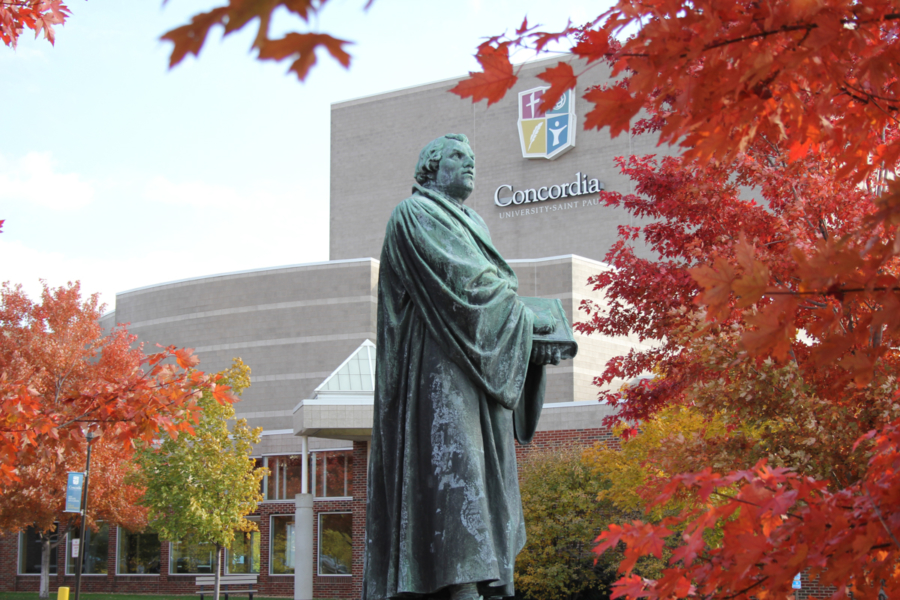 University News
Concordia University, St. Paul has been selected to receive a $38,935 Program Development Grant from the Network for Vocation in Undergraduate Education for the 2019-2021 academic years. The purpose of the grant is to deepen the intellectual and theological exploration of vocation among undergraduate students.
NetVUE Program Development Grants are made possible thanks to generous financial support to Council of Independent Colleges by Lilly Endowment Inc. Kelly Matthias, Director of Community Action Leadership and Learning Center and Dr. Matthew Buns, Kinesiology, will serve as co-directors of the grant.
"The NetVUE grant will allow us to incorporate program components which will foster conversations with students about their purpose for life, career and service," Matthias said. "When we can connect the larger 'why' with the how, we engage our students in meaningful conversations around their own purpose for obtaining a degree from Concordia and subsequently their role in the world."
Buns added he hopes this diverse approach will benefit Concordia students as they consider how they might use their God-given talents daily as well as in a career.
"Although a difficult task, a need exists for interactive assessments and planning guides designed to help university programs analyze the alignment of written curricula with the institution's vocational promise statement—this initiative will do just that and we plan to share it widely." Buns said.
Previously, CSP received a NetVUE Professional Development Grant for 2017-2018, designed to enhance the vocational knowledge skills and abilities of faculty and staff in their shared work to develop and support student-centered vocational initiatives.