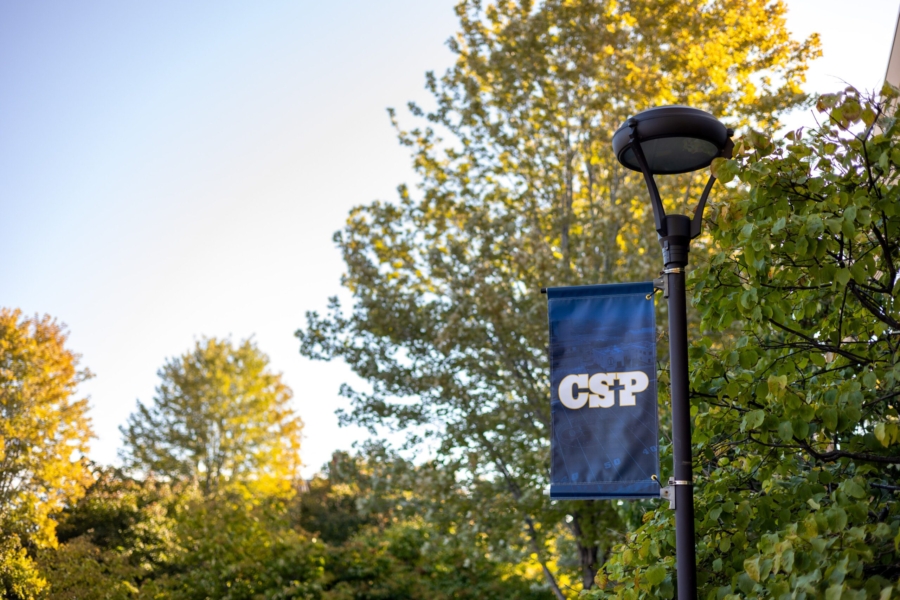 Admissions, General News
Concordia St. Paul's growth over recent years through CSP and CSP Global has positioned CSP as a leader in Lutheran higher education. As of this fall, CSP is now the second-largest Lutheran university in America and continues to be the second-largest private university (all affiliations) in Minnesota.
As one of six institutions of the Concordia University System (CUS), CSP is proud to be an agency of The Lutheran Church—Missouri Synod (LCMS). Together, these universities share a vibrant Lutheran identity as their foundational principle and prepare students for careers in the church and society.
A report from the 2022-23 academic year shows that CUS institutions served nearly 31,000 unique students across the country. In that report, Concordia St. Paul served just under 7,500 students. As such, Concordia St. Paul constitutes approximately 24 percent of enrollment across the entire Concordia University System.
Among our vibrant CUS community, Concordia St. Paul's growth stands strong:
Largest annual enrollment for undergraduate students: 3,916 (including CSP and CSP Global)
Second-largest annual enrollment for graduate and professional students: 3,533 (representing 22% of CUS graduate enrollment)
Third-largest number of church work students: 82 (only Concordia University Wisconsin and Concordia University Nebraska have more churchwork students)
"As a diverse Christ-centered Lutheran institution, Concordia St. Paul is truly blessed to touch the lives of more individuals than ever, creating a unique and deeper spiritual purpose behind higher education," noted Rev. Dr. Brian Friedrich, President of CSP. "As we prepare students for lives of service and vocational success, we also foster opportunities to bring individuals closer to Jesus Christ, instilling faith-based values and decision-making among the next generation of leaders. In addition, our success at preparing students for the full-time ministries of the LCMS helps address the growing need for church workers now and for generations to come."
The long-term growth plans for CSP and CSP Global will help ensure the university will continue to be a standard bearer for Lutheran-based higher education and a highly compelling college  destination for all students who choose CSP.