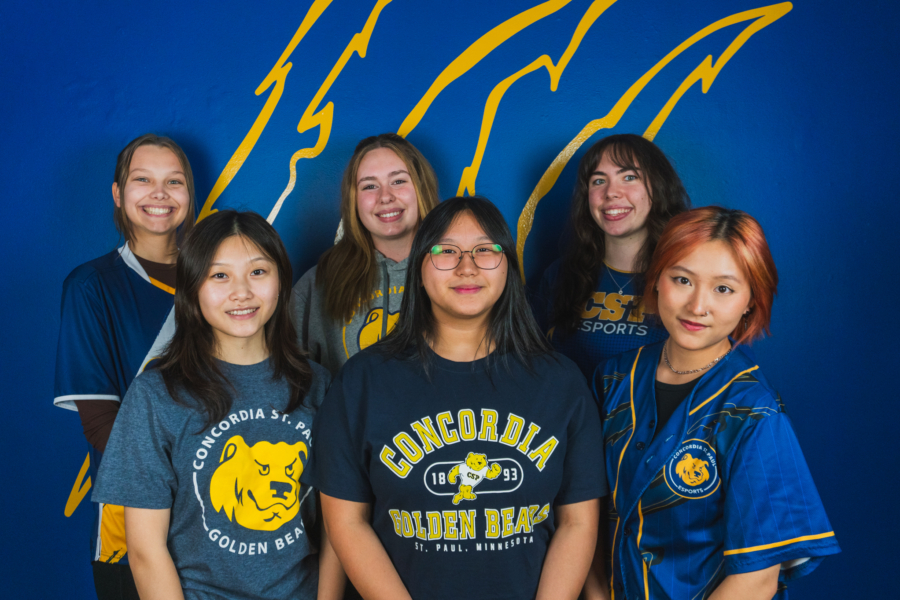 General News, University News
Concordia St. Paul's Esports program has experienced remarkable growth in the last two years, and as they enter their third year under the leadership of Director and Head Coach Tyler Pauly, there's no sign of this momentum slowing down. The program now boasts a record-high of 55 participants, setting the stage for the formation of more competitive teams. This increased participation will offer student-athletes a wide array of opportunities to develop their skills and engage in competition at various levels.
Among the most globally acclaimed competitive games today, Valorant took the spotlight with its World Championship at the close of August. The event garnered an average viewership of nearly 500,000, reaching a peak of approximately 1.3 million viewers. This trend mirrors that of Concordia St. Paul's campus, where the Esports program assembled four teams this fall. While all four teams are dedicated to making their presence felt, there's a distinctive narrative unfolding within one of them.
Named "CSP Pink," this team is composed of five women student athletes who will debut their competitive journey this year in Valorant. Several members of this team also partake in other titles such as Overwatch and League of Legends within the CSP Esports program. This unique team was sparked by a student athlete who approached Director Tyler Pauly with the idea. Upon collaboration and swift action, the team came into existence.
Tyler Pauly expressed his enthusiasm, underscoring his commitment to uplifting and spotlighting the exceptional women within the program, influenced by his desire to provide strong role models for his daughter.
"As a father to a young girl, I have always tried to find ways to lift up the women in our program and show how amazing they are, because I want my daughter to have amazing role models in every aspect of society, Esports included. I'm incredibly excited to see what they can do and I am also thankful to be a part of a community at CSP that not only supports our program but also gives us a platform to show off every student athlete and what they can accomplish."
For real-time updates on the CSP Pink Valorant team and all the other facets of the program, follow CSP Esports on Twitter and Instagram: @cspesports. Additionally, you can catch their live-streamed games on Twitch.tv/cspbears and twitch.tv/cspbears2.