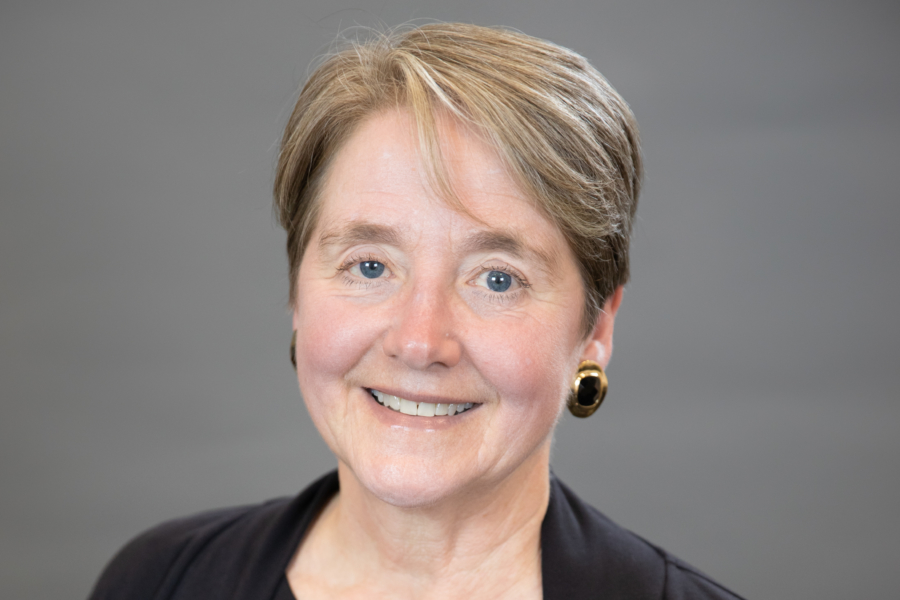 Academics, General News, University News
Last spring as the pandemic upended our world, Dr. Rhoda Schuler, a faculty member in the Department of Theology and Ministry, received the first installment of grant money for the Teacher-Scholar grant from the Calvin Institute of Christian Worship (CICW) that she was awarded for 2020-2021. A year later, in February 2021, Dr. Schuler and her research partner Dr. Kent Burreson of Concordia Seminary, St. Louis taped a podcast about their research with Rev. Steve Zank, Director of Theology for the Center for Worship Leadership (CWL), Christ College, Concordia University, Irvine, California. The podcast is one of CWL's "Theology in Motion" series and highlights the collegiality among the faculty members from the Concordia University System and LCMS seminaries.
In the podcast, Pastor Zank explores with Drs. Schuler and Burreson various aspects of their research project on worship and the adult catechumenate. This wide-ranging, hour-long conversation covers these main topics:
The implications of baptism for the local community of faith;
The integration of worship and discipleship;
The ways in which rituals form us; and
The four stages of discipleship.
More information about their research project is at Forming Lutherans website: https://forminglutherans.org/
Those interested can listen to the podcast via various platforms. These links require no subscription to access:
https://directory.libsyn.com/episode/index/show/theologyinmotion/id/17798117
https://www.youtube.com/watch?v=OnELKkR-Oj0
For podcast subscribers of Apple, Amazon, or Spotify:
https://podcasts.apple.com/us/podcast/worship-formation-and-the-catechumanate-burreson-schuler/id1452426842?i=1000507519059
https://www.amazon.com/arya/webplayer?asin=B08VRXJXB5&useRelativeUrl=true&contentDeliveryType=PodcastEpisode&fetchNewPlayQueue=true
https://open.spotify.com/episode/3U9DFfKPypkwgK3ptDueke
This research is made possible through a Vital Worship Grant from the Calvin Institute of Christian Worship, Grand Rapids, Michigan, with funds provided by Lilly Endowment Inc. More information about CICW grants is at https://worship.calvin.edu/