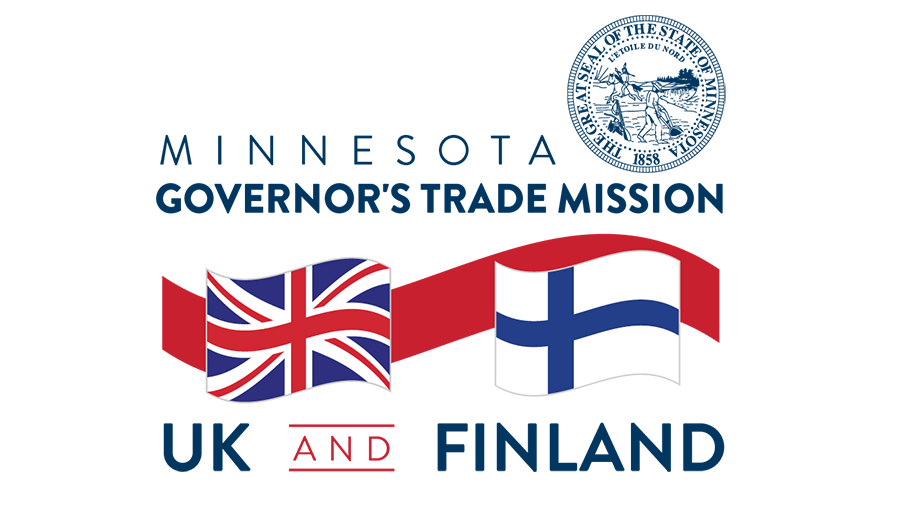 Innovation & Growth, University News
Earlier this month, one of CSP's top leaders took part in a trade mission to the UK and Finland alongside Minnesota Governor Tim Walz. CSP's Vice President of Enrollment Management, Dr. Kimberly Craig, represented CSP during the week-long trek to the UK and Finland. In total, only five colleges and universities were able to take part in this prestigious event, including the University of Minnesota, St. Cloud State, Minnesota State-Mankato, and St. Thomas. In addition, representatives from some of the state's highest-profile businesses took part. 
The six-day trade mission brought Dr. Craig and the other participants to two of the most prominent European trade hubs – London and Helsinki. During that time, Dr. Craig was able to promote CSP as one of Minnesota's premier higher education institutions and draw attention to the opportunities available via the strength of the region's higher education and business entities.
"The trade mission was a tremendous success and will help open doors to expand enrollment of international students at CSP as well as building career pipelines with some of the region's most influential organizations," noted Dr. Craig upon her return from the trade mission. "CSP is one of the only universities in the region that has recorded steady enrollment gains over the past decade. Our success is due, in large part, to CSP's high-quality, career-focused degree programs that align the goals of our students with the needs of the broader business community and job market. Showcasing CSP to a broader international audience will help create opportunities for current and prospective students well in the future."
Governor Walz's trade mission included a total of 30+ representatives from state agencies, top employers, and higher education institutions.