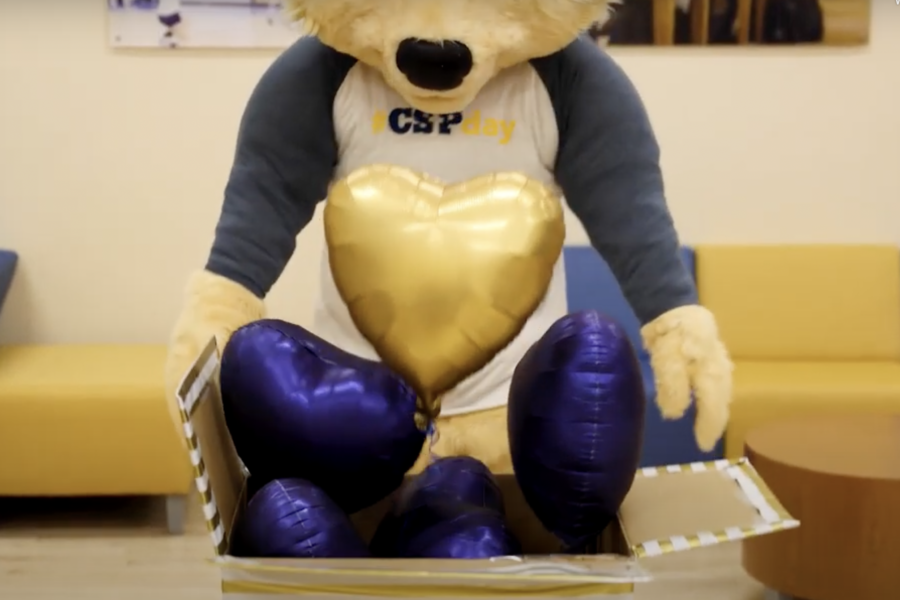 Academics, Admissions, Alumni, Athletics, Fine & Performing Arts, General News, University News
You may have heard that yesterday was #CSPday! In our biggest year yet, CSP exceeded its original goal of $100,000. The final total was an incredible $194,606!
CSP would like to extend a special thank you to the Alumni and Advancement offices for their hard work conceptualizing, coordinating, and executing the biggest CSPday celebration to-date. CSPday fundraising benefits five different areas across campus including the University's Opportunity Fund, Athletics, Lutheran Identity, Visual and Performing Arts, and the Chatman Diversity Endowment. In addition to fundraising, the groups kept the CSP community up-to-date on progress through hourly live streams that included interviews with students, faculty, and alumni all discussing what makes CSP distinctly different and why it's important to stay connected. 
"We are thrilled and humbled by the amazing support from our CSP family for #CSPday," said Amanda Padula, Director of Sustainable Giving. "It was a great day for our community to unite and celebrate together." 
Vice President for Advancement Mark Hill shared his gratitude for the CSP community for not only promoting and celebrating but for helping CSPday surpass its original goal. 
"To borrow from the word cloud they helped develop, we are Family, Community, and provide Opportunity," Hill explained. "This CSP family surpassed the original goal and achieved the stretch goals in two of the funding areas—with athletics achieving twice the stretch goal. That means more excellence in funding to provide opportunities and enhance the student experience. Praise and thanks be to God!"
CSP President the Rev. Dr. Brain Friedrich expressed his thanks and reflected on what our community's generosity means for CSP's mission.
"The many, generous gifts from our alumni and friends are a tremendous encouragement and inspiration to us as we serve our students," said President Friedrich. "We are grateful to God for His abundant provision through hundreds of people who love our students, faculty, and staff, and are deeply committed to our mission of preparing students 'for thoughtful and informed living, for dedicated service to God and humanity, for enlightened care of God's creation, all within the context of the Christian Gospel.' We thank all who designed CSPday and participated so generously. It was a fantastic day!"
Thank you to everyone who participated, whether making a gift, attending our campus event, sharing a social post, tracking our progress, or wearing CSP's blue and gold. It's a great time to be a Golden Bear!