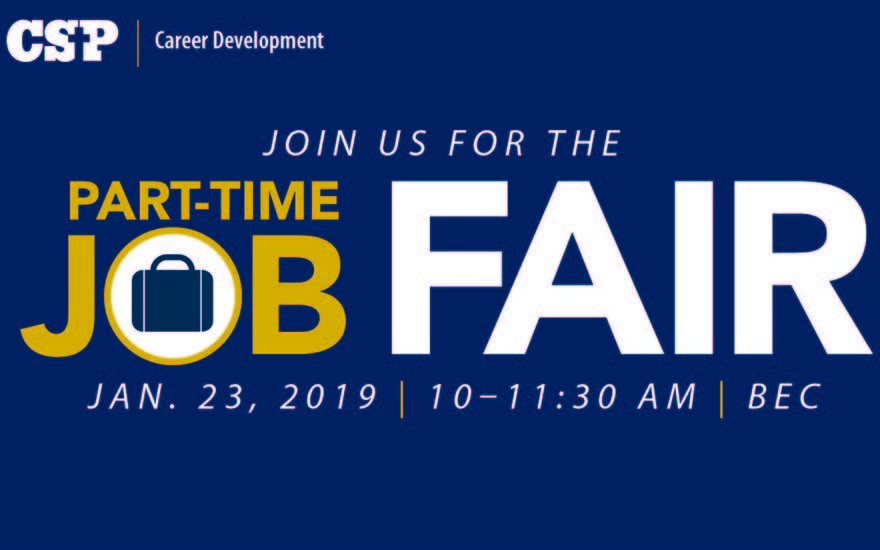 University News
In college, students have to find a balance between school, work, and time for friends and family.
With the expense of textbooks, food, fun with friends, and other necessities, it can get expensive for a college student to afford everything they need.
CSP's Part-Time Job Fair helps students find income so they can better afford those expenses.
Typically, 30 on and off-campus employers are at the fair. On-campus employers include campus offices that offer work-study positions while off-campus employers include local workers with flexible part-time opportunities. The job fair is open to all CSP students but is targeted at traditional undergraduate students.
Andrea Mayer, Director of Career Services at CSP, helps with planning the job fair and believes that the event is important because it exposes students to the working world. She noted that it also gives students skills that they can put on their resume which they can use to help market themselves when looking for internships and full-time jobs. Mayer noted that the spring job fair hadn't always been successful, which is why the spring job fair has been more scarce up until this point. Moving forward, her office plans to have a job fair each fall semester and spring semester so students who didn't have time for a job during the fall have the opportunity to find one for the spring.
Any student who would like to get involved in future job fairs can simply attend. Students can also register on Handshake, a tool each CSP student has access to and can utilize to help with finding internships and jobs.
For more information on future job fairs, log onto your Handshake account. For more information on CSP career services, please visit the Career Development website