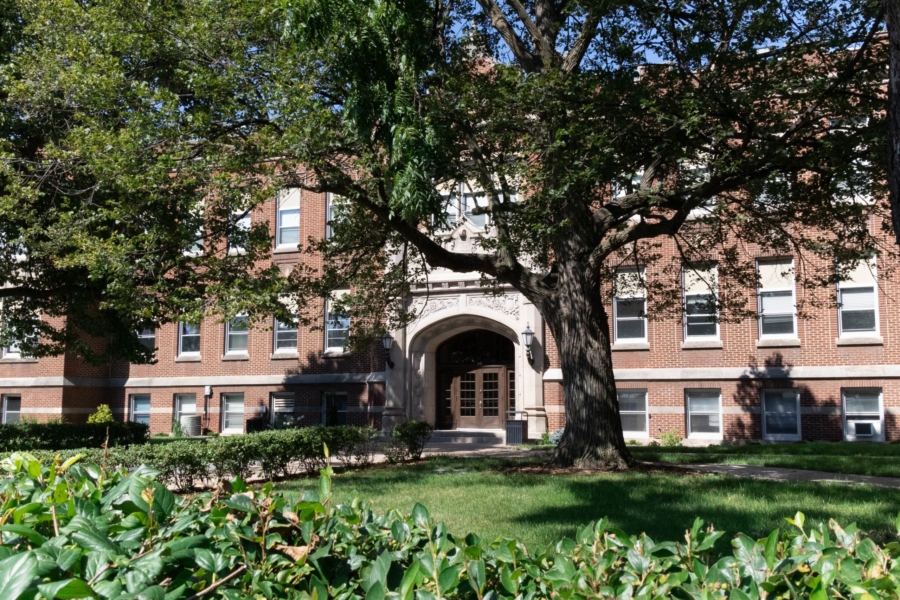 Innovation & Growth, University News
Over the past year, Concordia University, St. Paul partnered with Sodexo to carry out a series of strategic capital improvement projects that will provide an enhanced on-campus experience for students and employees. The projects were planned with an emphasis on refreshing well-used campus spaces while keeping a keen eye toward necessary maintenance.
"CSP is fortunate to have managed its financial resources and is completing the biggest year in our history of capital investments in deferred maintenance and improvements. Working with our partners from Sodexo, CSP has invested over $3 million annually to improve campus spaces," said Dr. Eric LaMott, Provost and Chief Operating Officer.
Nearly two years ago, CSP commissioned a Facilities Condition Assessment (FCA) to gauge the overall health of major systems in each building on campus.
"The recommendations for each building were correlated into a score that reflects the severity and immediacy of the deferred maintenance needed. Going forward, as projects are completed our team enters the information into the system and it adjusts to give an accurate score of our current condition and allows us to see how far we have come and how far we have to go," added Barry Kirsch, Sodexo Facility Director at CSP.
A lower Facility Condition Index (FCI) score equates to better overall building health. At the start of the process, CSP's score was 0.16 (fair), and currently sits at 0.06 (good). Any score within the realm of 0.05 or lower is ideal.
Changes across campus addressed key areas, including accessibility, building structures, overall aesthetics, and safety. Learn more about some of the projects below.
Parking Lots and Safety
Due to the harsh nature of Minnesota winters and years of wear and tear, parking lots at CSP were in dire need of a facelift. In response, all lots on campus were either resurfaced or stripped and asphalted. This work was the first step in fulfilling a comprehensive parking lot renewal program to ensure a safe and enjoyable parking experience for years to come. Lot D received several additional improvements, including cameras, a blue phone station, LED lighting, and the repair of the surrounding fence.
New windscreens were installed surrounding the Seafoam Stadium parking lots, improving public brand recognition and the overall appearance of the stadium.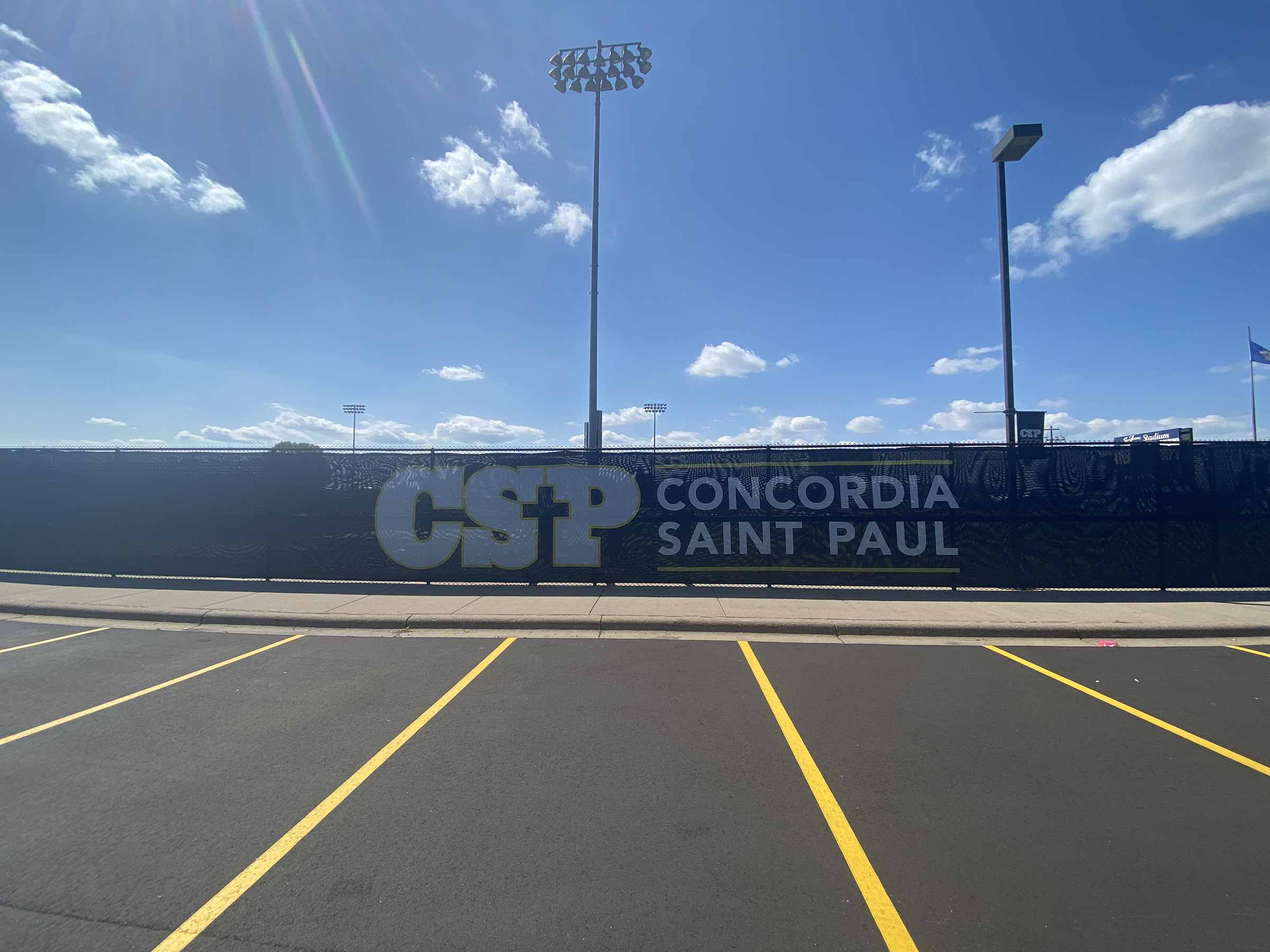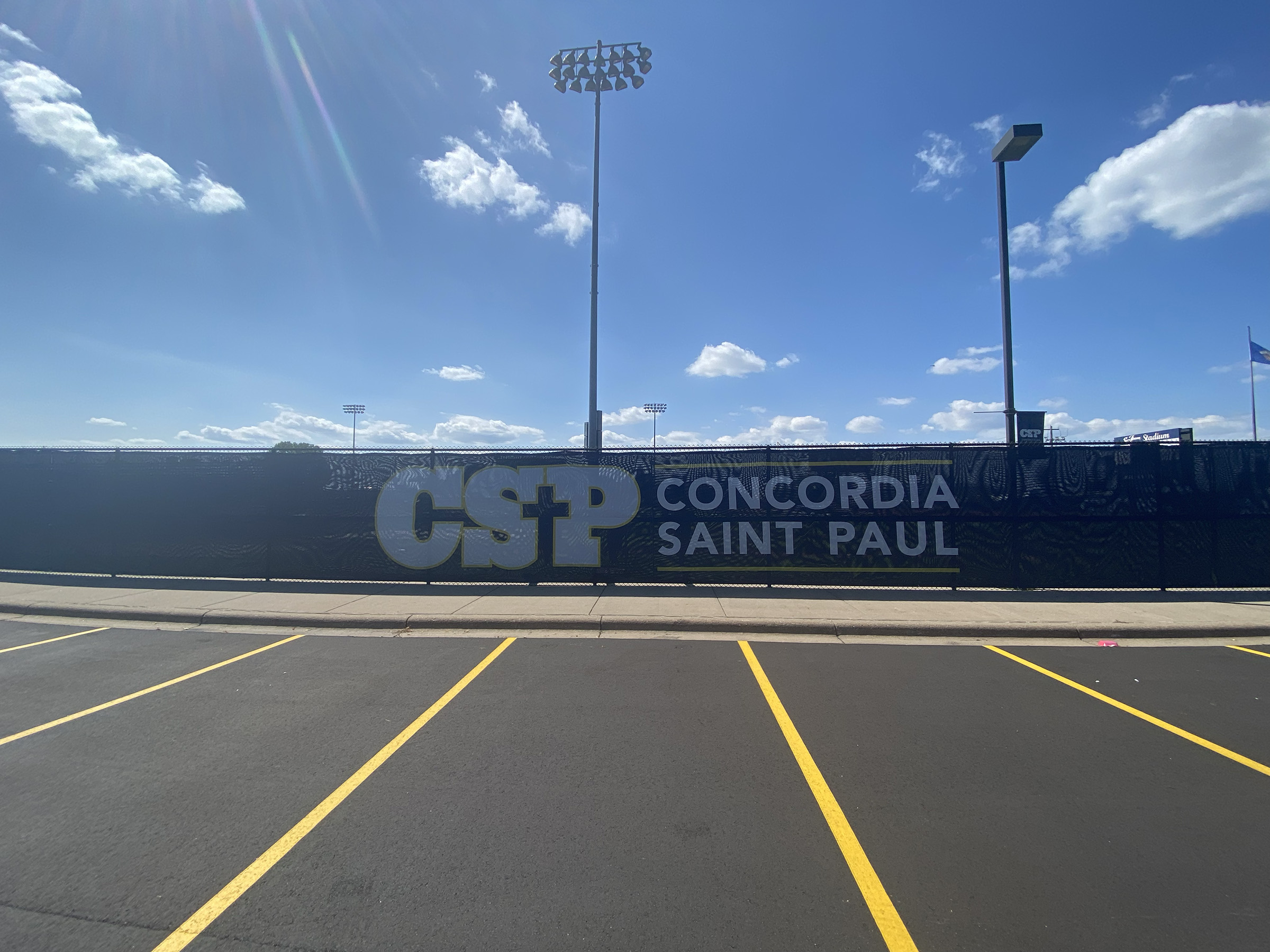 Meyer Hall
Fresh carpet was laid throughout the Meyer tunnel, spanning to the mail room area in the Winget Student Life Center. Carpet tiles were chosen so that swapping out damaged areas can easily be completed without removing large sections. A wholescale plan to replace carpet throughout campus every 15 years has also been set.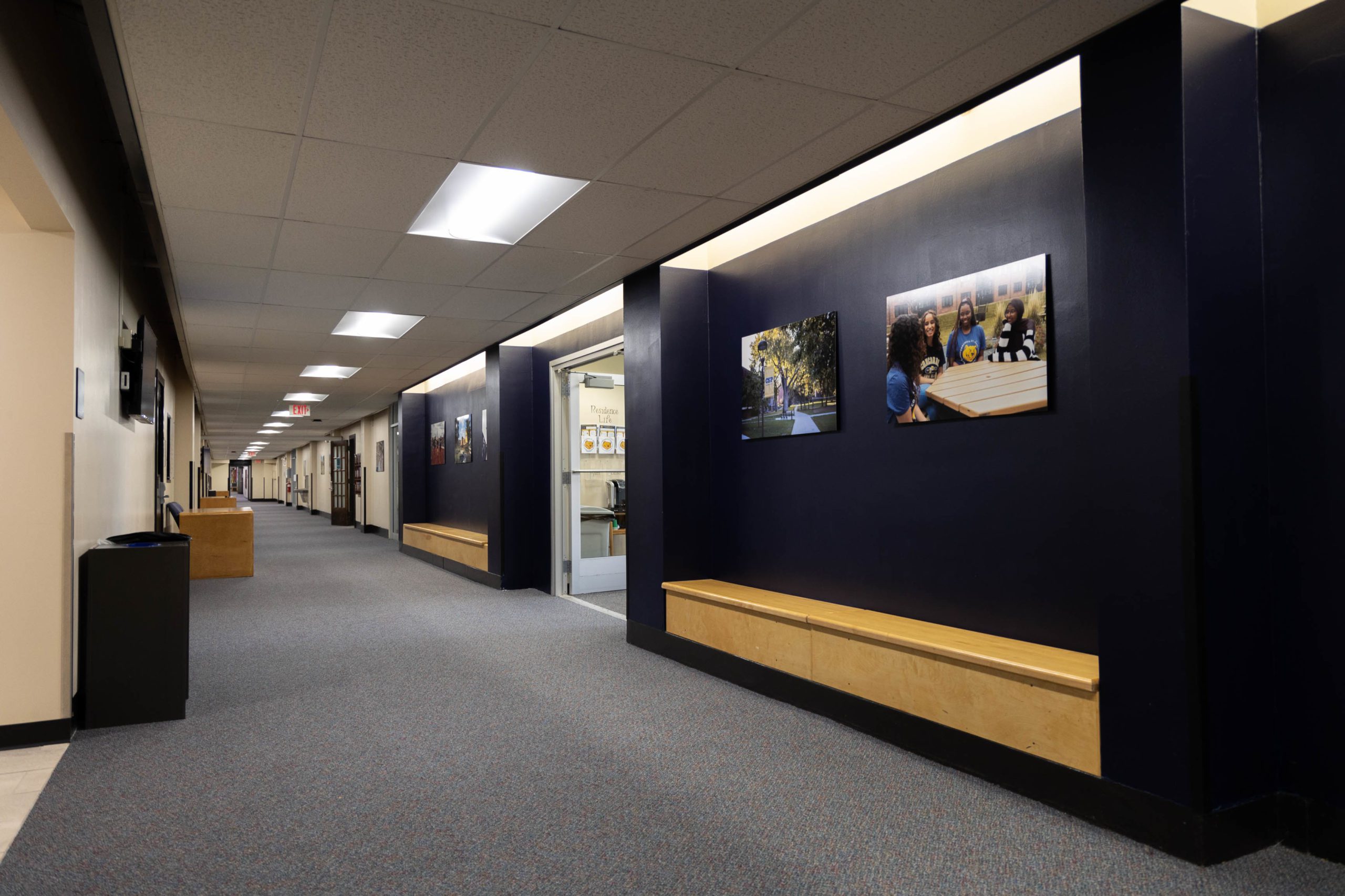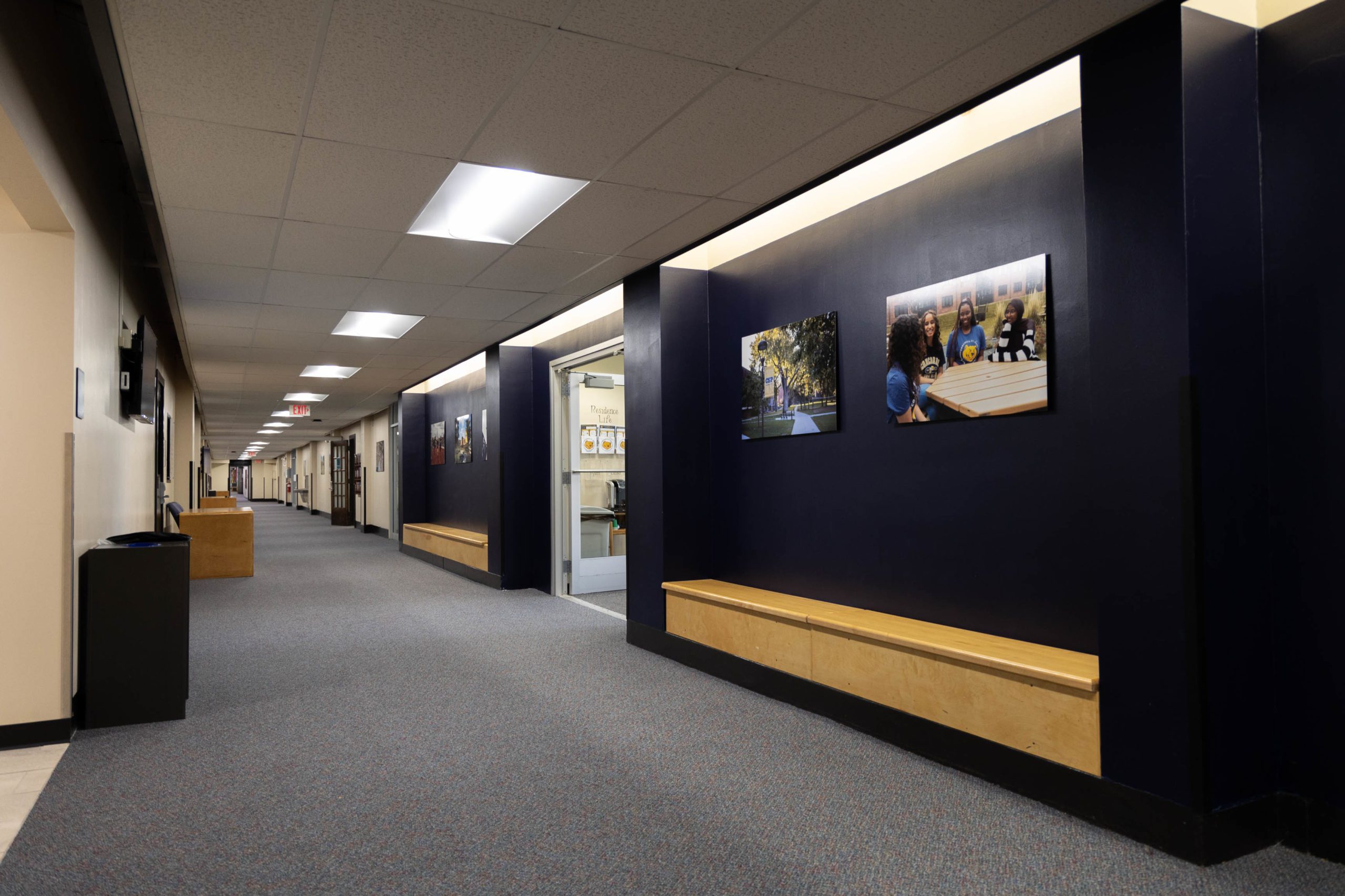 Hyatt Village
Plumbing in Hyatt Village was rebuilt with an advanced method that will stand the test of time. A new air conditioning system was installed, which upgraded comfort and efficiency. The system was successfully tied into the campus-wide automated HVAC setup, allowing increased energy efficiency.
Winget Student Life Center (Dining Area)
Visitors to the dining center will notice improved air quality, thanks to a new air return system that was added. The addition was in response to negative air pressure in the WSLC, and to improve the air quality in the area, specifically the dining section.
Ries Tower
Several large-scale improvements were made inside Ries Tower. Three fully renovated classrooms, a communal student lounge, and a new home for the International Services Offices were all introduced to the 7th floor of Ries. The classrooms will primarily accommodate graduate-level courses.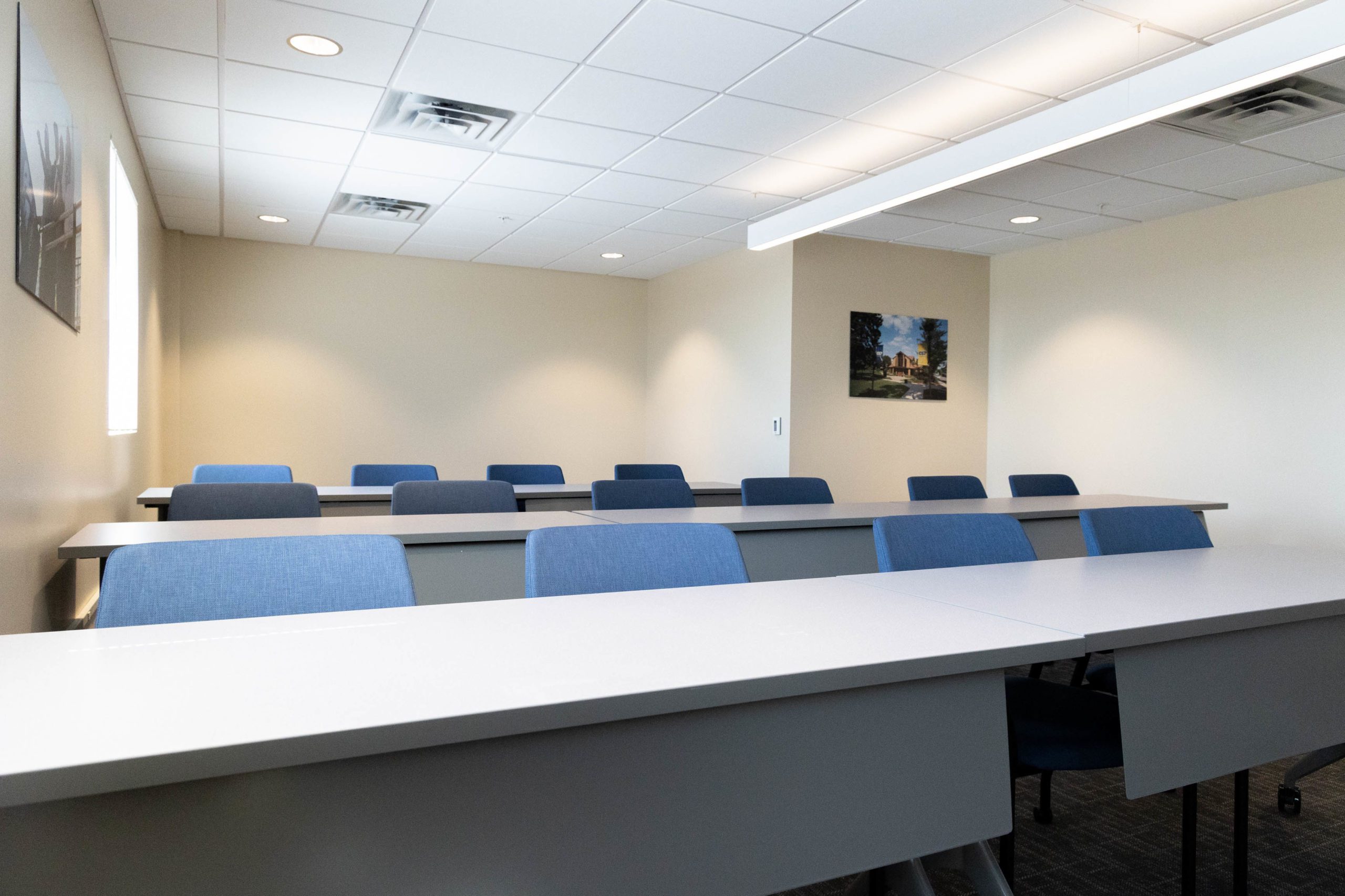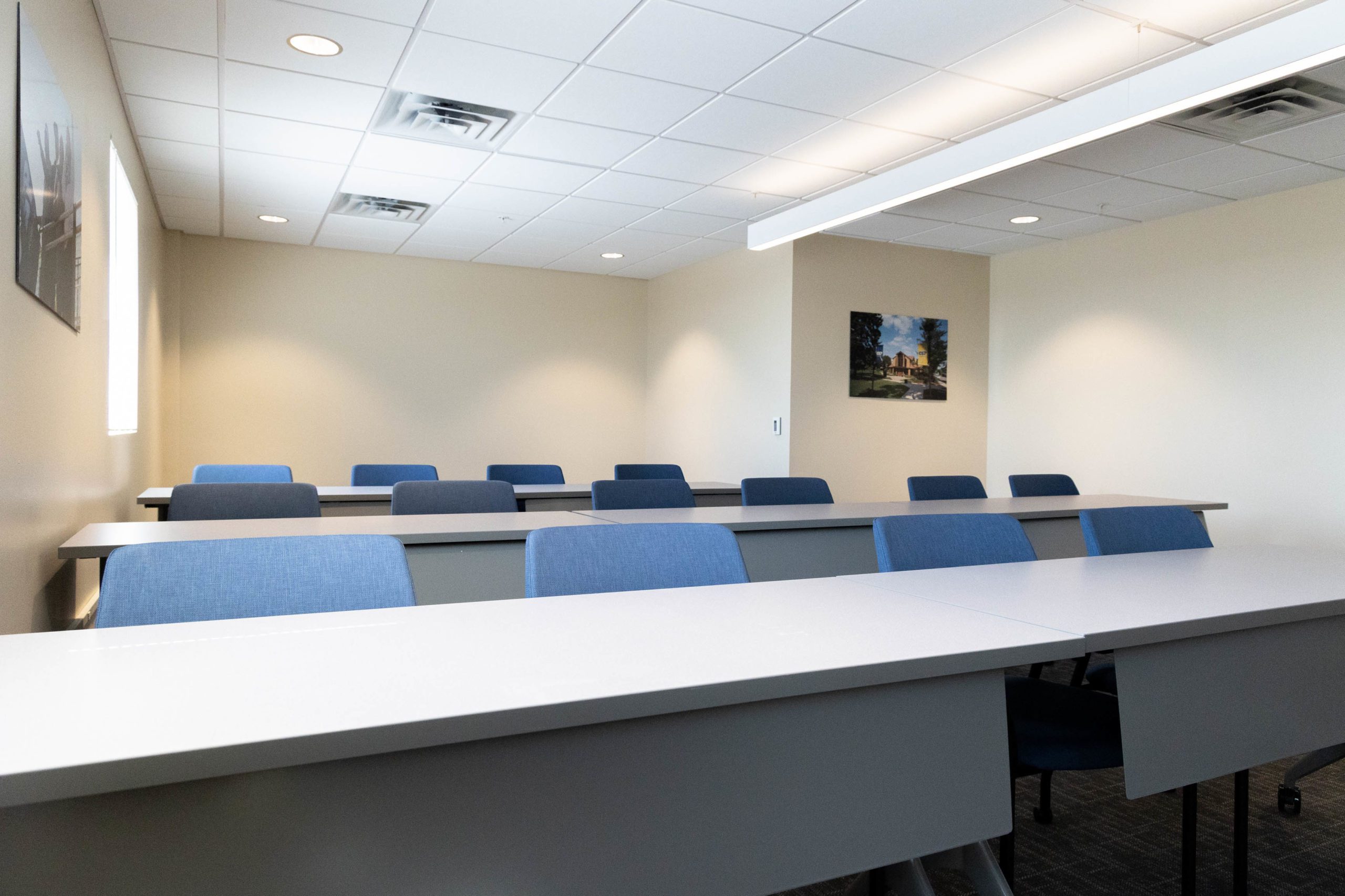 1397 Selby Building (formerly Kolar Building)
Following fire damage one year ago, the entirety of the interior of the 1397 Selby Building (formerly Kolar) was reconstructed, including the second-floor office and main shop. Utilities such as HVAC and electrical were modernized and future-proofed, should the building be used for different purposes in the future.
Landscaping and Signage
The intersections of Hamline and Concordia Avenues and Hamline and Marshall Avenues earned a well-deserved refresh. New signage was installed alongside low-maintenance decorative foliage, which will be perfectly in bloom for fall move-in day and spring graduation. A third sign at the corner of Syndicate and Marshall is also receiving the same treatment, along with a new concrete walkway and additional landscaping.
Irrigation systems throughout campus were upgraded and newly installed where necessary to maintain those newly landscaped areas. CSP's autonomous lawn mower fleet was expanded to cover the entirety of the Knoll, and now mows the Athletics Performance Center area as well.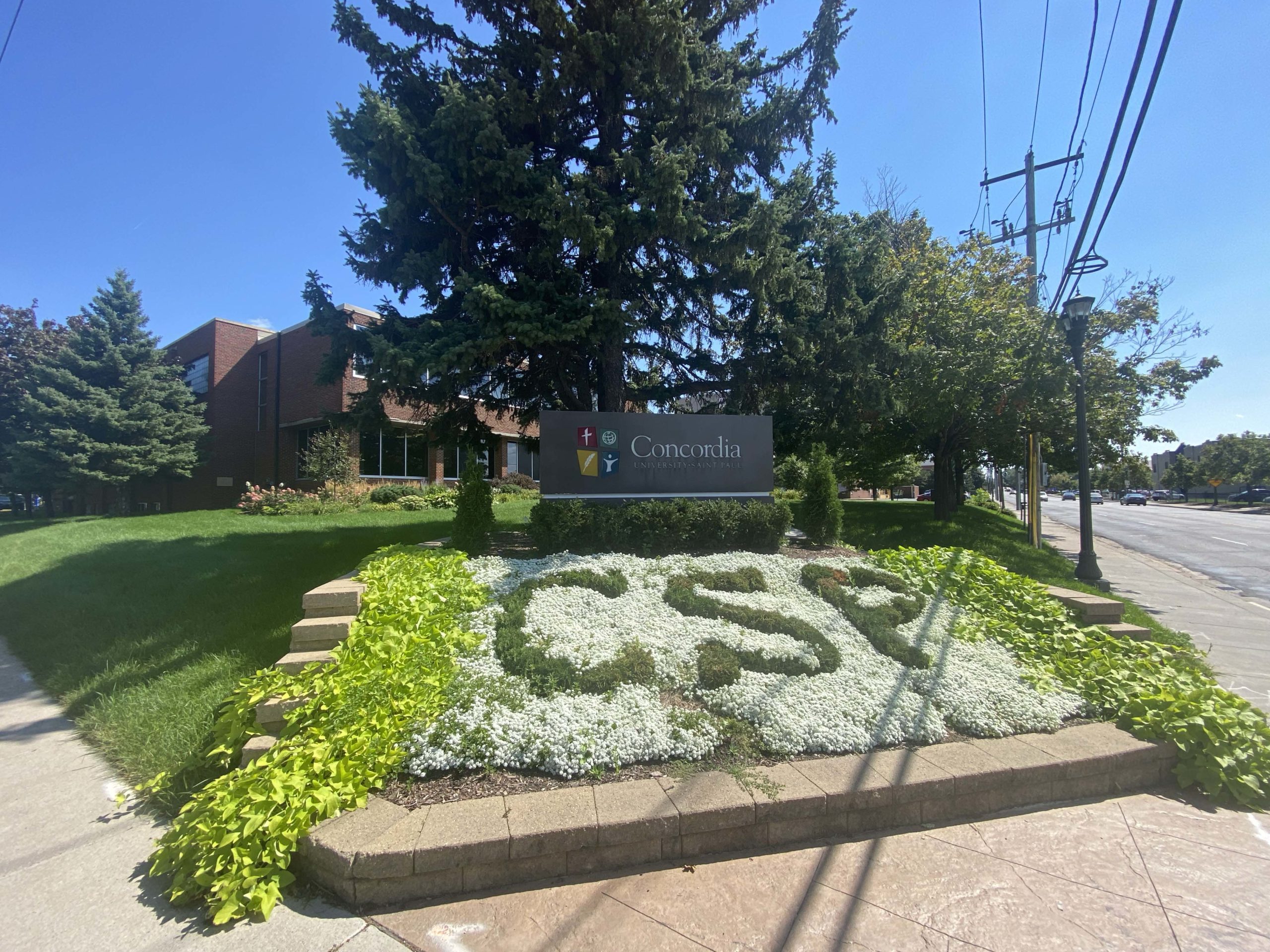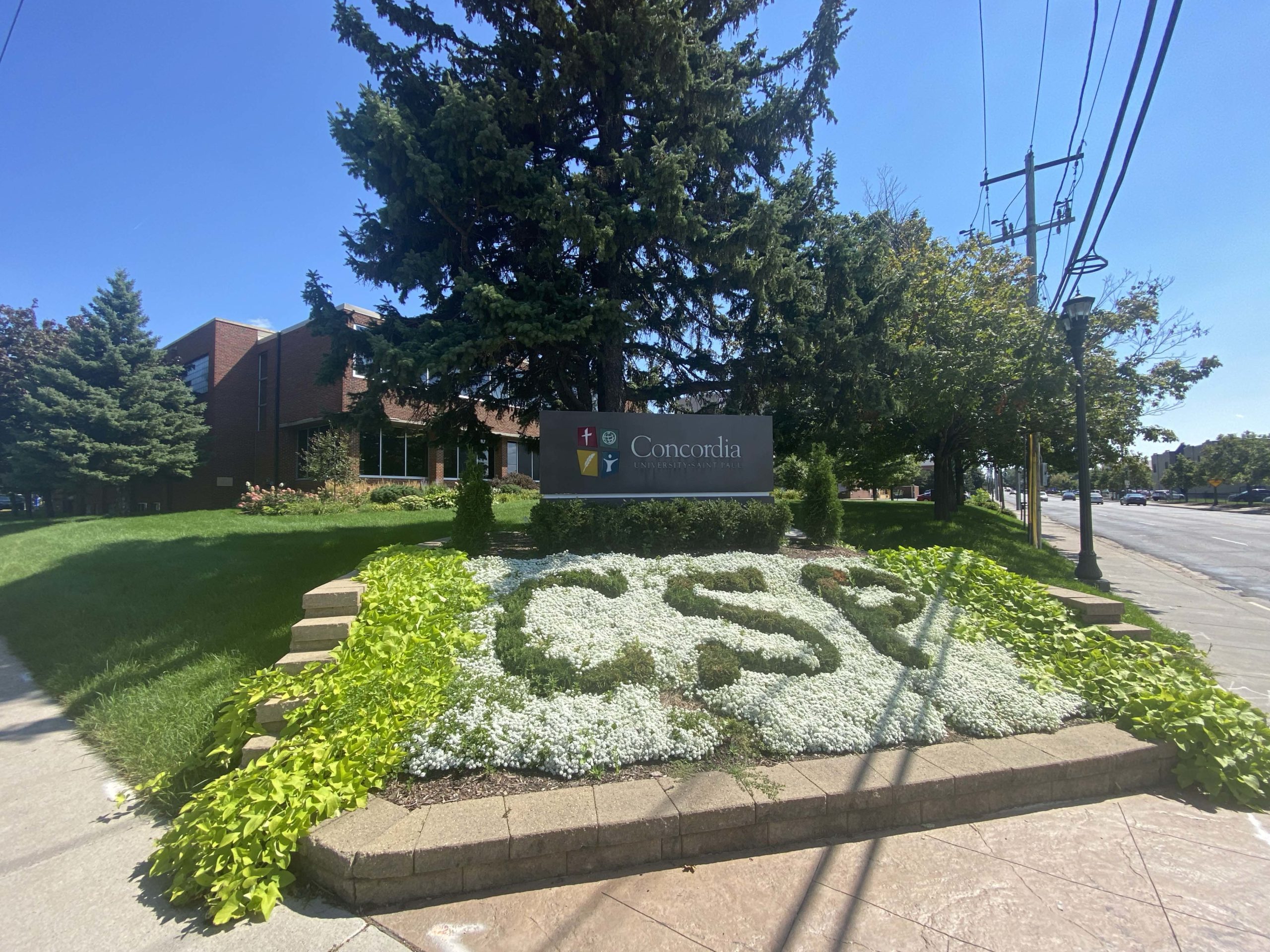 Athletic Facilities
The Athletic Performance Center features new weight equipment, flooring, and inlaid platforms. The floor of the Gangelhoff Center boasts a new court design, and the building also received updated utilities alongside a new roof. Other changes include a new track, bleachers, media boards, and refreshed locker rooms.
"We're appreciative of the combination of university and donor support that has enabled us to make these upgrades to our facilities," said Director of Athletics Regan McAthie. "Our teams compete at the highest level of Division II athletics, and we always strive to provide them with resources that enable them to train and prepare to be their very best."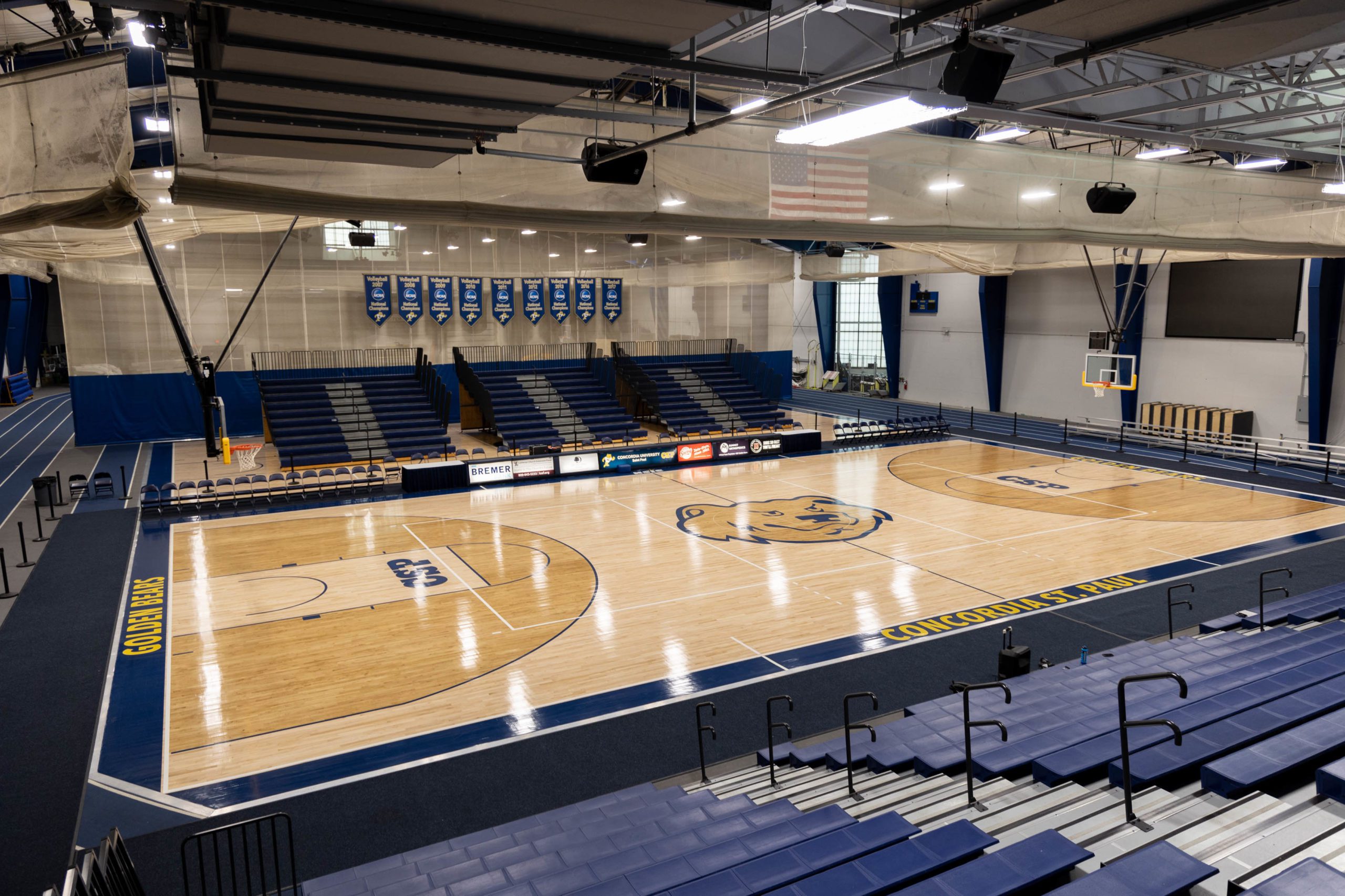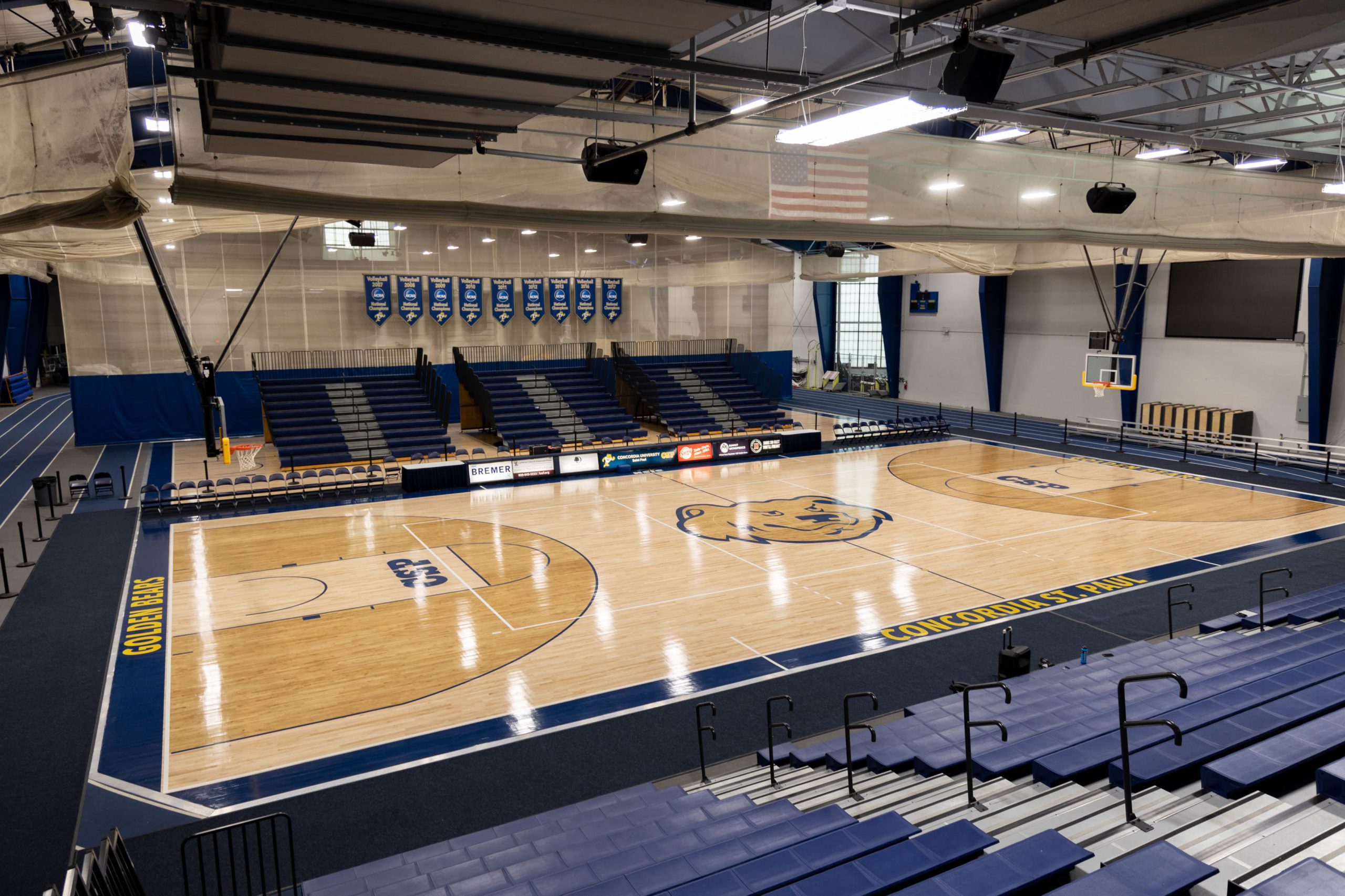 The Path Forward
Intentional Master facility planning by leadership facilitated by BTR Architects for future improvements and continued upkeep will ensure that CSP's St. Paul campus remains safe and aesthetically pleasing, serving our learners and employees. Those improved and expanded spaces are important to the future growth and stability of the university as a whole.