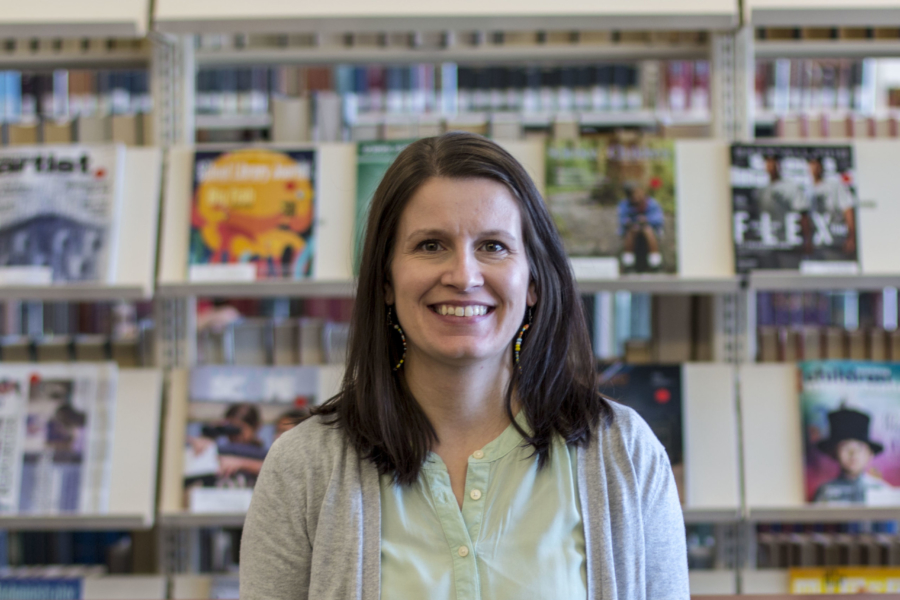 Academics, General News, University News
In an age where information is constantly flowing and easier than ever to access, it is more critical than ever to have the ability to navigate and evaluate sources.
Enter Rachel Wightman, associate director of instruction and outreach for Concordia University's library. She joined Concordia's library team in June 2017 as a reference and instruction librarian and recently accepted an expanded role.
A typical day for Wightman includes a myriad of activities. She primarily looks at what CSP is doing as a library when it comes to instruction, information literacy, and how the library is working together as a team to achieve its goals. Her day also includes understanding technology (using WebEx for online students and preparing video tutorials to help students no matter where they are located), as well as helping students find the best sources available. This involves a lot of time interfacing with students in the library and sometimes being invited into classrooms.
"It's about setting the stage and figuring out the direction we [the library] are going, providing leadership for that, and connecting and engaging with students," Wightman explained. 
Wightman has worked in a library setting she was 16. She worked at North Park University in Chicago, Ill., taking classes in community development. She was inspired to help people get access to information and then use it so they could change their communities. Something shifted when one of her professors explained that the best community developers were often librarians. 
"That's when I realized being a librarian was empowering. I totally switched gears and got my Masters in library science," she recalled.
After college, Wightman held numerous library positions, almost always in higher education. She even worked at a library in Uganda from 2011 to 2012 and had the opportunity to return in a consulting role which created a lasting impression.
She has seen a thing or two evolve in the library realm over the years, but some fundamentals have remained.
"Libraries are still asking: 'how do we help our patrons use information and evaluate it?' More and more is available online, so those questions have shifted to 'how are we going to make a plan to navigate those resources and the internet? Are the students really finding the best sources?'" she commented.
Because students can find more online, it is increasingly important to be able to determine the source as well as evaluate it. Wightman wants to give students the tools to do just that. 
"The way you search with library tools is different than Google. I always try to add in the context, the "why," as well as teach students about nuances when they're researching. We want to continually supplement and reinforce that," Wightman confirmed.
While the current of information doesn't appear to slow down anytime soon, Wightman seems excited about the ever-changing landscape.
"People see librarians as books and tools. I feel like one of the things I can do in my new role is to expand what people think instruction librarians can do."
Students, faculty, and staff can find Wightman upstairs in the Library Technology Center every day ready to help them tackle any questions they have.