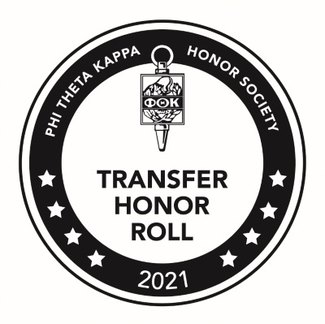 Academics, Admissions, University News
Concordia University, St. Paul is excited to announce it has been named to the 2021 Phi Theta Kappa Honor Society (PTK) Honor Roll in recognition of the dynamic pathways we have created to support transfer students.
The Transfer Honor Roll recognizes four-year colleges and universities that have developed transfer pathways that lead to excellence and success among community college transfer students.
Colleges were selected based on their "Transfer Friendliness Rating," which is determined in the Transfer Profile they create in the PTK Connect – Phi Theta Kappa's online tool to help students find their best-fit colleges and career pathways.
CSP Senior Transfer Counselor Jackie Garcia led the effort, working closely with Director of Administrative Computing/Institutional Research Beth Peter and Admissions Data Manager Tara Humlie to update CSP's Transfer Profile.
Profile information includes the school's admissions practices, cost of attendance, campus life, and recruitment practices. The profile culminates in a Transfer Friendly Rating that allows prospective community college transfer students to find the college that best meets their unique needs.
The award again reinforces CSP's reputation of transfer-friendliness. Our comprehensive credit acceptance policy means students can transfer up to 90 credits in a stress-free, efficient process led by CSP's dedicated transfer counselors.
To learn more about the transfer process and CSP's Transfer Advantage, please visit csp.edu/transfer