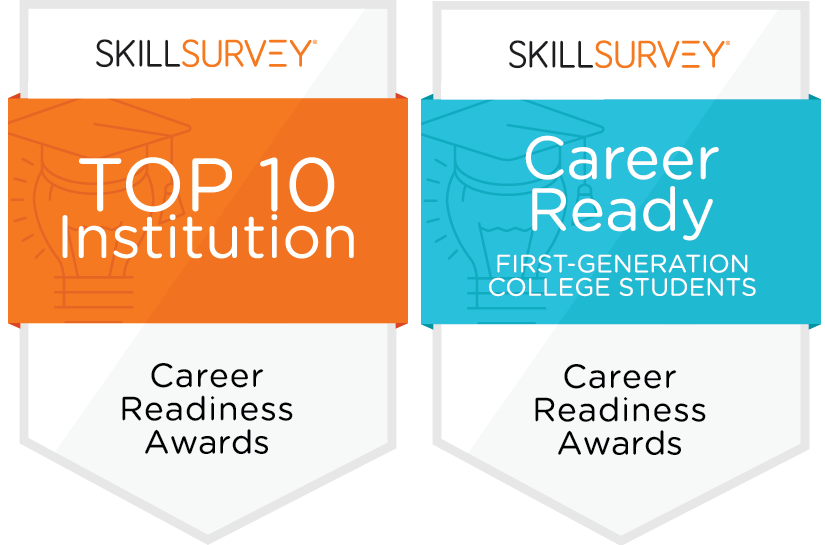 Innovation & Growth, University News
The entire CSP community has reason to celebrate this week. A new set of rankings put CSP in two coveted top-performing "career ready" colleges and university rankings. Talent intelligence provider SkillSurvey just released its Career Readiness Leader & Innovator Awards for 2021 and Concordia University, St. Paul, ranks highly on two of its Top 10 rankings.
CSP is named to two of the organization's "Top 10" lists, including:
Top 10 Career Ready Institutions
Top 10 Institutions with Career Ready Feedback for First-Generation College Students
In these rankings, CSP is placed alongside other prestigious institutions such as DePaul University, Seton Hall, Brigham Young, Arizona State, and George Mason University.
"CSP is focused on delivering powerful, career-focused academic programs that align students' aspirations and the rapidly evolving job market," noted Dr. Kim Craig, vice president of enrollment management for CSP. "Students choose CSP because of the career-specific value and full collegiate experience that we provide. Being part of these rankings is powerful validation that CSP sets students up for success, while being Minnesota's most affordable private university."
CSP appreciates the efforts of Andrea Mayer, the Director of Career Development in the university's placement on these Top 10 lists. She worked closely with members of the CSP faculty and others to ensure SkillShare was aware of the academic programs and resources available to students that help them apply their experience at CSP to drive career opportunities and success in their own lives.
The full list of SkillSurvey rankings can be found HERE