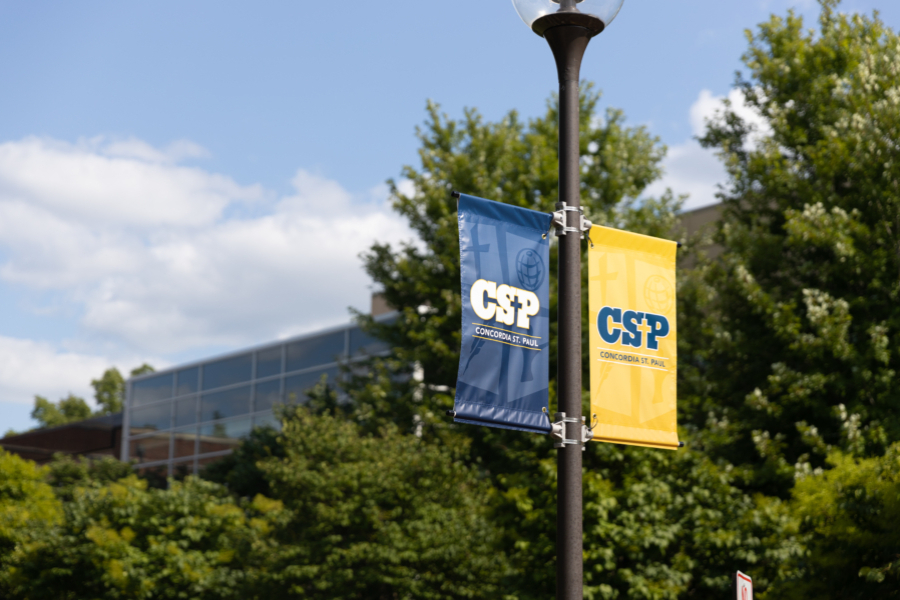 University News
Concordia University, St. Paul observed significant enrollment growth for the 2020 summer semester. Total enrollment for the summer 2020 term jumped to a record 3,583 students from summer 2019's enrollment of 3,293 students. The totals include 225 traditional undergraduates, 1,606 adult undergraduate/online students and 1,752 graduate students.
Most notably, the accelerated bachelor of science in nursing (ABSN) grew by over 500 students as CSP provided transfer solutions following the announcement of CU-Portland's closure in the spring of 2020.
"We are grateful to continue being in a position of growth," Vice President of Enrollment Management Dr. Kim Craig said. "We know this has been a challenging time for many in higher education and beyond and Concordia's growth is a testament to the flexibility and adaptability of our faculty, staff, and especially our students."
This growth pattern continues CSP's unprecedented run of overall enrollment growth as a record 5,139 undergraduate and graduate students enrolled for the fall 2019 semester, compared to 5,038 a year ago.