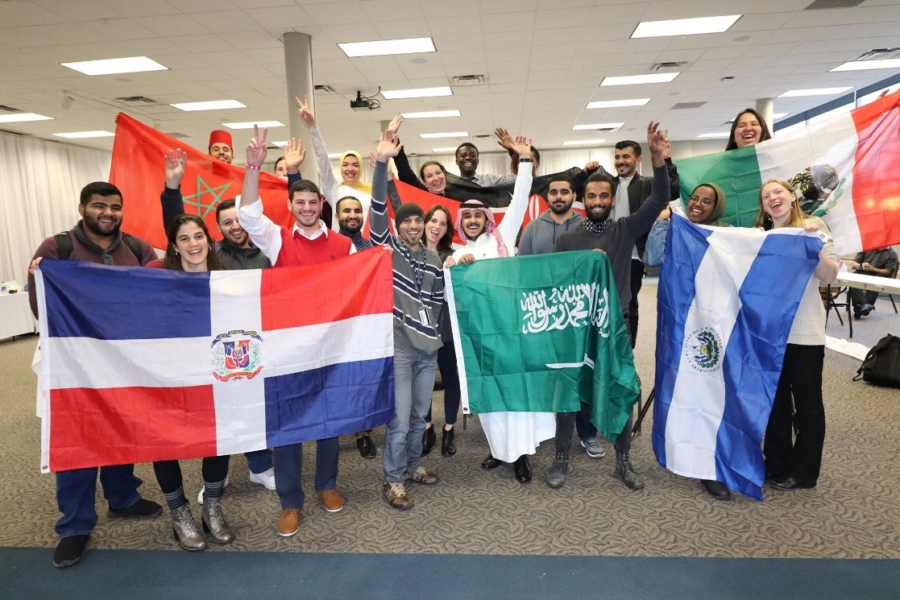 University News
Concordia University, St. Paul welcomed a record number of international students to campus for the spring 2022 semester. 
The number of international students enrolled blew past projections, with 119 new international students calling CSP home. Concordia faculty and staff pivoted quickly in order to accommodate the large influx of students.
"This was all possible because of the agility and dedication of our faculty and staff. Everyone stepped up to make this happen for our students," said Heather Wegwerth, Chair of the Information Technology Management (ITM) program.
More than 200 of the 283 total international students at CSP are enrolled in master's programs, with MS in ITM being the most popular choice. Support and guidance for students are extended well past the day they graduate from CSP.
"We build relationships with our international students that continue well after they graduate. We work extremely hard to make sure they have all of the tools they need to succeed during their time at CSP and beyond," Wegwerth added.
The strength of the program is all in the people, said Tiffanie Loeb-Schneider, Director of International Student Services, "Heather Wegwerth and the MS ITM faculty do a wonderful job of welcoming new international students and supporting them throughout their time at CSP."
As the program has grown, CSP has become an attractive option for international students looking for a valuable degree program.
"CSP has built a good reputation among our international students due to our quality programs, supportive faculty, and affordable price point," said Loeb Schneider.
The driving force behind the dynamic success of the program can be attributed to the work being done behind the scenes.
"CSP started its international student efforts in 2013 with a goal of reaching 300 students by 2024. It has been wonderful to see the success of the program, exceeding expectations two years ahead of our timeline," said Dr. Kimberly Craig, Vice President of Enrollment Management. "This could not happen without the commitment and support of our faculty and staff. I would especially like to recognize Heather Wegwerth, Amber Faletti, Tiffanie Loeb Schneider, and Katie Jabri for their exemplary work in this initiative."
Learn more about CSP's international student program on the International Student Services portal, following ISS on Instagram, or by visiting the ISS office located in Luther Hall 116.