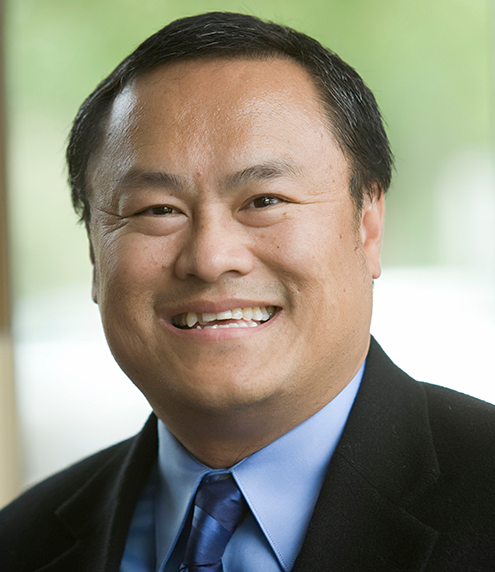 Academics, General News, University News
A longstanding desire to find the Center for Hmong Studies a more prominent place in the heart of Concordia St. Paul's campus will finally be realized this summer when it relocates to the Library Technology Center. 
Long housed in the former President's House on Carroll Avenue next to Holst Hall, the current building suffers from significant structural issues and will have to be torn down, but as Director Lee Pao Xiong states, "This move allows the Center to become more closely integrated into the life of the campus."
The Center will transition to the CSP Library's lower level. There, the Center can more easily utilize the teaching spaces on the main floor of the library and interact more effectively with Library staff as it seeks to digitize and share more of its holdings with Concordia students and faculty, as well as the scholarly world at large. All areas will now be completely accessible to every visitor.
Professor Xiong will also have an office on the second floor of the Administration Building where he will enjoy the company of his colleagues and be closer to the Chatman Diversity Center, where he can meet with students and coordinate activities with Diversity Center Director Aqueelah Roberson.
"The Center for Hmong Studies offers our learning community an academically rich resource to advance the understanding of the Hmong people," said Vice President of Academic Affairs Dr. Kevin Hall. "Moving this academic treasure to the heart of the campus is an excellent opportunity to make this vital resource more accessible to our students and community."  
CSP Library Director Jon Neilson agrees. "The Library is thrilled to welcome the Center for Hmong Studies to the Library building," said Neilson. This move continues our effort to reimagine the Library as a diverse and dynamic hub of campus activity. We are excited to collaborate on the management, preservation, and digitization of the Center's many historically significant documents and artifacts." 
A dedication service for the new space will take place this fall.