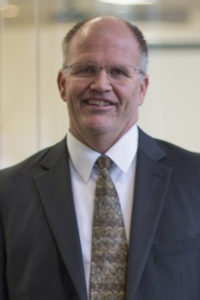 Academics, University News
Dr. Kevin Hall, Dean of the College of Business and Technology, has accepted an appointment as the Associate Vice President for Academic Affairs. Dr. Hall will be responsible for providing leadership in increasing student success by focusing on effective pedagogy and curricular innovation.
"I am honored and excited about this opportunity to work with our faculty and staff," Dr. Hall said. "We are at our best when we work together to help our students learn and grow and our mission calls us forward."
Dr. Hall will oversee faculty work with the Curriculum and Instruction Center as well as curricular integration with the Learning Management System. The AVPAA works in close partnership with deans and academic units to develop effective pedagogy and use of technology and learning resources. Dr. Hall will continue his duties as Dean of the College of Business and Technology.
Joining the university's faculty in 2006 to teach and serve as the coordinator of the Director of Christian Education program, Dr. Hall has designed and taught undergraduate and graduate courses for face-to-face, online, and blended delivery in a wide variety of subjects related to business, family life science, Christian education, and leadership.
Appointed dean of the College of Business & Technology in 2014, Dr. Hall centers his work on helping students and faculty engage in exceptional learning experiences – both inside and outside of the classroom.
Prior to joining CSP's faculty, he served for 22 years in director roles at a Lutheran non-profit. Dr. Hall earned his Ed.D. in leadership from St. Thomas University in 2012, an MBA from Minnesota State University, Mankato in 1998, and a Bachelor of Arts in education with Director of Christian Education (DCE) certification from Concordia St. Paul in 1983.