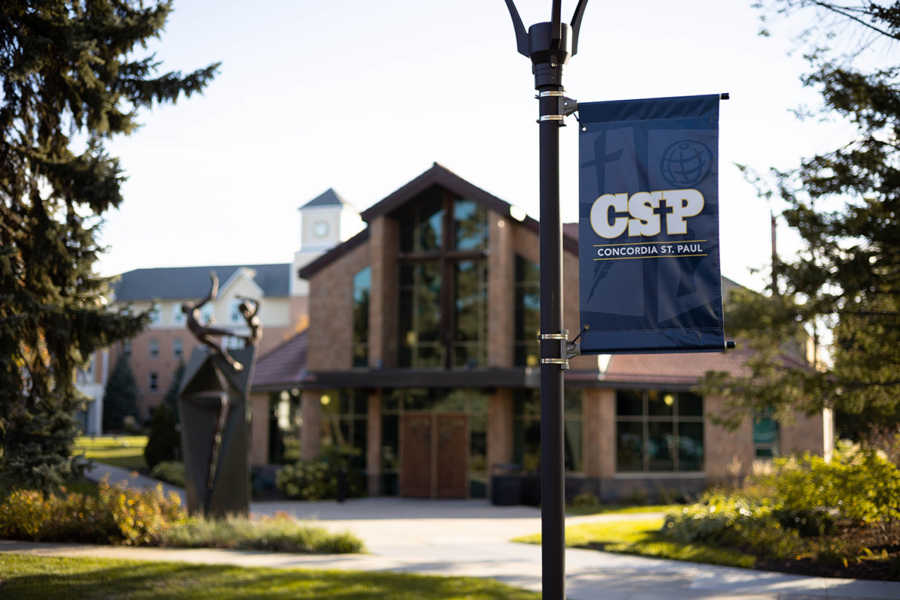 University News
In case you missed the news during the myriad activities of our first week back in session, it's worth sharing again. CSP is celebrating our third-highest enrollment for the first day of Fall classes! With 5,518 students enrolled on the first day of the session, the CSP community enters the academic year in a position of strength, maintaining strong momentum from the past decade.
The vibrant start of the year covers the spectrum of CSPs academic programming, including traditional, non-traditional, and graduate programming. The news is a testament to the vibrancy of our student population, exceptional faculty, the career-focus of academic programming, and the affordability of our undergraduate, graduate, and certificate programs.
Many competing universities are not able to offer such celebratory stories right now. With steep enrollment declines that are plaguing many public and private institutions around the country, CSP is running strong against the trends. In fact, we are seeing new enrollment records for our masters and doctoral programs in education and kinesiology – as well as strong pickup in our Masters in Data Analytics and ITM program offerings.
We remain true to our roots as a local private university based in St. Paul and we continue to attract students locally because of the factors noted above. At the same time, CSP continues to expand our reach nationally and even globally. First-day enrollment data also shows a new record for international student enrollment, with 536 international students enrolled in undergrad and graduate programs, which is a significant 75% above the goals that were set for 2024 enrollment of international students.
"The initial data for this year is a testament to the career-relevant programs we offer, CSP's exceptional faculty, and staff and above all – the students who put their trust in our university," said Dr. Kimberly Craig, Vice President of Enrollment Management for CSP. "Continued adherence to our strategic plan means CSP can meet student needs and provide career-ready skills and knowledge that will help students launch great careers or extend their career potential with a high value graduate degree."
The university has been a leader in delivering top quality instruction in-person and online, outpacing efforts by many other higher education institutions to date. The ability to offer such flexibility helps our current students thrive, while providing the flexibility that is essential to draw even more students to CSP. "The university is committed to offering an affordable, exceptional private university education," Craig added. "As the second largest private university in Minnesota, CSP continues to redefine the higher education experience and personal access to faculty and staff for students on campus and those learning remotely."
The final data for Fall 2022 enrollment will be determined before the end of this month.