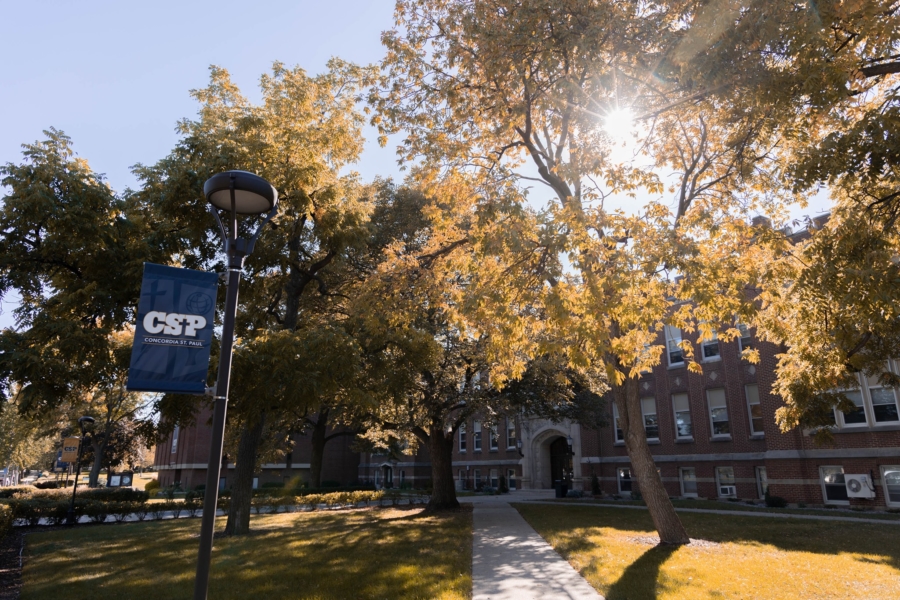 Innovation & Growth, University News
As promised, CSP is excited to announce the final census for our Fall 2022 enrollment, validating the third highest enrollment in our university's storied history. Final numbers varied only slightly from the first day of session. In total, CSP enrollment clocks in at 5,502 across our traditional, adult undergraduate, and graduate programming.
This final enrollment tally is only 16 fewer students than what was recorded on the first day of classes. Normally, we will see a reduction in enrollment of closer to 100 at the final census due to people opting out early in the academic year. This year's retention reflects a strong start to the academic year and ongoing enrollment strength for CSP at a time when many other colleges and universities are contending with steep enrollment declines.
Within the final data, CSP is also seeing strong gains in enrollment across our graduate degree programming. A few 2022 highlights:
Masters level enrollment set a new high of 1,989 (up from 1,703 in 2020) 17% increase
EdS enrollment set a new high at 168 (up from 131 in 2020) 28% increase
Doctoral program enrollment is a record 310 (up from 190 in 2020) 63% increase
"In addition to the solid enrollment numbers in our final census, we're hearing anecdotal evidence of exceptional energy and enthusiasm among our students this year," noted Dr. Kimberly Craig, vice president of enrollment management for CSP. "Faculty members and staff have been sharing great stories about the level of engagement among students – from first year enrollees to our online doctoral students. It's clear that 2022 is off to a great start, which sets the tone for a successful academic year."
As reported earlier this month, CSP's international student enrollment continues to set records reaching over 500 students registered this term.
The enrollment data for 2022 is very encouraging as the university continues to focus on providing affordable, accessible, and high value education experiences and outcomes for our students.