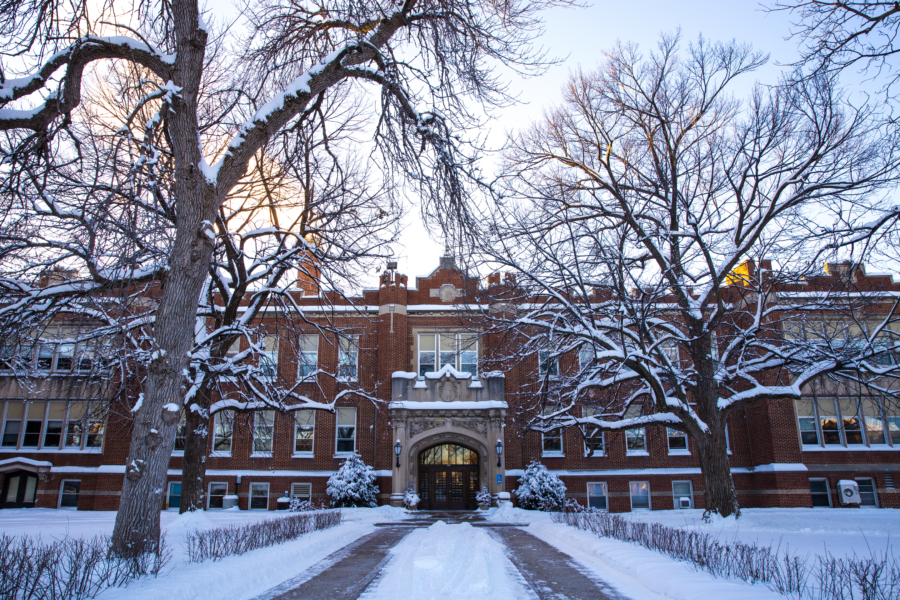 University News
Our university is off to an exceptional start in 2023, with the largest January starting enrollment in the university's 130-year history. Final enrollment counts for the new term show 593 new students starting in January, which marks a 17% increase in spring enrollment compared to January 2022.
Higher enrollment figures are noted across our CSP and CSP Global divisions. The increases for on-campus and online/hybrid offerings alike is strong validation that Concordia St. Paul offers high-value, affordable undergraduate and graduate degree programs.
International student enrollment for new starts in January also show continued excitement about Concordia St. Paul for students around the world. Final census data shows 607 international students currently attending Concordia St. Paul via CSP and CSP Global. This figure is more than double the growth goal the university had targeted for 2024.
With such strong enrollment, the university continues to buck trends confronting too many colleges and universities that are struggling with rapidly declining enrollment. Regionally, Concordia St. Paul has been able to remain ahead of shifting demographics and changes in demand for college degrees. The university has made great strides attracting a more diverse student population and addressing needs of traditional students as well as people currently in the workforce looking to enhance their careers.
Other notable data from the final enrollment count include:
Overall enrollment is up 2.4% to 5,242 students
CSP (traditional on campus programming) stands at 1,448 students, which includes 292 PSEO students
CSP Global enrollment currently stands at:

1,367 undergraduate students
1,970 masters students (1,720 in 2022)
122 EdS students (115 in 2022)
335 doctoral students (256 in 2022)
The graduate student enrollment figures above represent a 16% increase over 2022 data.
"Amazing students, exceptional faculty, affordable tuition, and career-relevant undergraduate and graduate degree programs are foundational to the vitality of Concordia St. Paul," noted Eric LaMott, provost and COO. "We deeply value and appreciate every student who chooses Concordia St. Paul, whether in-person or online, and the entire university is committed to the success of our students."
With new career-relevant graduate and undergraduate programs in development, Concordia St. Paul will continue to offer exciting opportunities for students as they explore a wide range of paths and expand their current career trajectory. Watch for more information in the months ahead about additional opportunities that can help broaden students' career horizons.