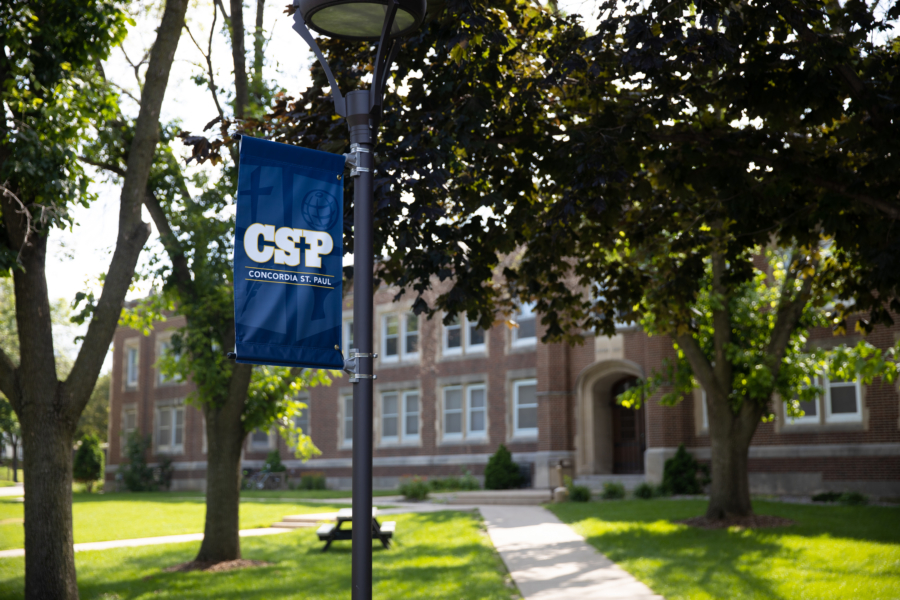 Academics, University News
Four graphic design students from Concordia St. Paul were awarded scholarships at the AIGA Minnesota Portfolio 1 on 1® 2019 student conference held at the Muse Event Center in Minneapolis. CSP's Cornel Beard BFA '19 ($2,000), David Jaimes BFA '19 ($1,500), Austin Running BA '19 ($1,500), and Jeffrey Yang BFA '19 ($1,500), were awarded four of the six total scholarships at the prestigious event.
Over 200 students representing the top graphic design programs from the five-state region attended the annual conference. Students from Concordia have been honored with at least two scholarships each of the five years it has participated.
"Only about 20 percent of the students who participate feel they have strong enough work to compete in the scholarship competition," John DuFresne, Chair of CSP's art and design department said. "For our program to have four students receive scholarships is quite remarkable, and a testament to the quality of students who choose to pursue their degree here. It should also be noted our bachelor of fine arts degree, which is unique to liberal arts colleges and universities, has proven to be a successful professional degree to many of our graphic design graduates who are being hired by some of the top firms in the Twin Cities."
The design-centric conference gives students the opportunity to present their work in mock interviews for constructive feedback and valuable connections. Students also tour agencies and studios, hear from panelists, attend hands-on workshops and network with other students.
CSP graphic design program alumna Callie McLaughlin BA '15 contributed to the brand identity for this year's Portfolio 1 on 1®.