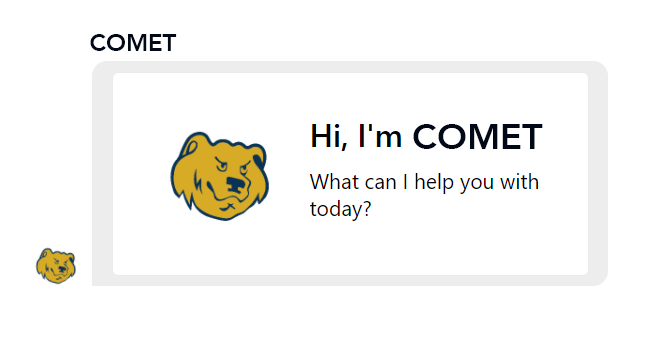 Admissions, General News, University News
CSP is excited to introduce you to Comet the Virtual Advisor!
Your questions are important and so is receiving the answers you need to move forward. Comet will be available 24/7 to answer your financial aid questions!
Check out the sneak peek above and look for Comet's launch on our financial aid website this April.  
If you have any questions, please contact CSP's Financial Aid Office at [email protected].
PS: Help us name Comet the Virtual Assistant by voting for your favorite option in our survey!