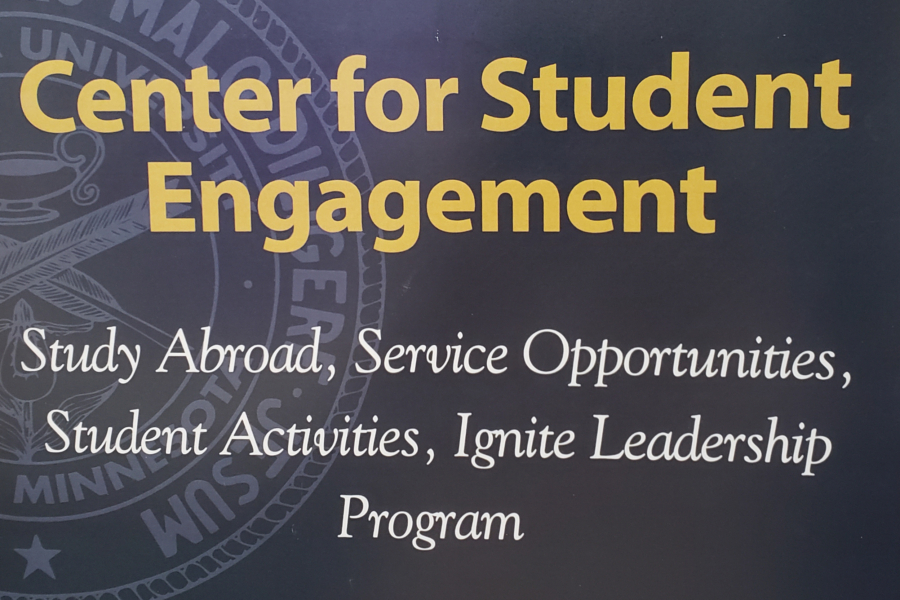 Academics, General News, University News
After a decade, the Student Life Office, formerly known as the Community Action, Leadership and Learning Center Office, will transition its name to the Center for Student Engagement (CSE). The new title more clearly reflects the overall goal and mission of the center, which is to engage students during their time at CSP and provide meaningful learning outside of the classroom.  
"We have always been centered on finding unique ways to encourage student engagement and we are excited for our office title to reflect this goal as well," noted Kelly Matthias, Director of the Center for Student Engagement. "It also allows us to adapt with changing student demographics and it reflects our desire to support all of our students in getting involved at CSP."
The CALL Center began as an office that supported service-learning and leadership programs.  While those programs remain, several other engagement opportunities have been added over the last decade. In 2012, study abroad programs were moved into the office. 
"Adding study abroad to a student engagement office is unique and innovative," remarked Kate Larson, Assistant Director of Study Abroad and Co-Curricular Assessment. "I am able to engage with students who've never considered studying abroad, and then come home transformed by their experience. We have the privilege of seeing students develop a sense of belonging and confidence through the programs we offer." 
In 2015, clubs and organizations, the Concordia Activities Board (CAB), and Student Senate were also added to the office. 
"It has been exciting to watch student activities evolve and grow each year," Kimberly Newton, Assistant Director of Student Activities and Leadership shared. "We continue to add new clubs and watch our existing clubs develop strong, creative programs. It is an effective way to connect students with engagement opportunities across campus. It is exciting when a student comes back from studying abroad and wants to get involved with Global Student Club or forms a meaningful connection at the Ignite Leadership Retreat and then wants to go on a service trip." 
Other programs under the Center for Student Engagement include Welcome Weekend, Comet's Cupboard food shelf, and commuter student engagement. This year, the Center for Student Engagement will also be launching CSP's first Co-Curricular Transcript. Students will view a record of their leadership, accomplishments, involvement, experiences, and skills earned in Comet's Connection.  
"Our hope, at the end of the day, is that students who interact with our office know there is a team of people who are working hard to provide meaningful, co-curricular experiences that they will carry with them well beyond their years on campus," said Matthias.