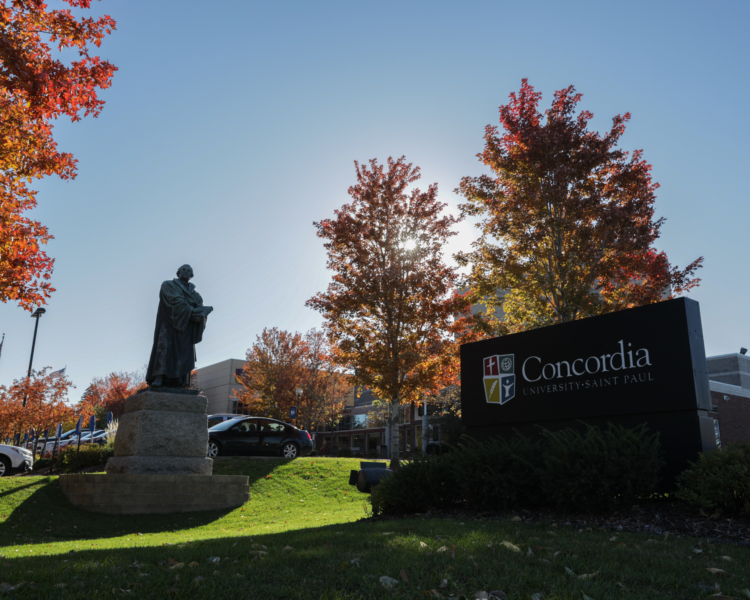 University News
In college, the typical balance for students includes school, work, and social life. Working out is considered to be a part of that balance. CSP has several locations to work out including a space located in the Gangelhoff Center.
Thanks to a partnership between Student Senate and the CSP Athletics department, new weight room equipment was recently installed in the Gangelhoff Center weight room.
Ted Trzynka, CSP's head athletic trainer and adjunct professor, and Garrett Hultgren, a senior majoring in accounting and finance and also serving as student body president, first got into talks of new equipment during the past fall semester.
Trzynka has been teaching in the Kinesiology Department for twenty years, but he primarily teaches athletic training and health science classes. He likes to start off the health science classes by talking about how the environment affects wellness.
"Wellness is a multi-dimensional state of well being that includes many aspects of a student's life," he said, "During our discussions, we identified the needs of the students, what challenges students have, and how to overcome those challenges. We then look at research that has been done by surveying students."
Hultgren agreed.
"It is increasingly important for students to be aware of their overall wellness, a topic covered in the general education health course," Hultgren said.
Trzynka found out that while there are many ideas about how to stay in shape, a common topic that surfaced was the limited amount of workout equipment. He understands why. Although the equipment was still functional, it was outdated and not geared toward the current needs of the student body.
During his classes, Tryznka always asks if there are students who are currently on Student Senate. This past fall semester, student Zach Wolfram indicated that he was. It was then when they discussed the possibility of Student Senate sponsoring a project. After some discussions with Hultgren and the other Student Senate members, they decided to move forward. Just like that, it was the start of a partnership for better equipment for CSP.
Student Senate was mostly in charge of funding while Trzynka was in charge of getting quotes and getting the proposal together.
Trzynka said that they had been making small additions to the weight rooms such as the Athletic Performance Center (APC), which gives new options for student-athletes. This made it easier for them to focus on the Gangelhoff Center weight room as a student workout area.
Another part of the process was to evaluate the equipment they should update. The team had to look at the equipment and decide what is still functioning properly. Next, they surveyed students and staff about what options they think they have when or if they worked out, so they could better figure out what to purchase.
"The cost of purchasing anything new is always difficult, but if you have the support of the students and staff, then they provide the push that is needed to make the campus better for everyone," Trzynka stated.
After some conversations with Student Senate and equipment salespeople, they were able to make a purchase from a local company, Torque Fitness, in December. In the past, they made purchases in the summer and the students that put in effort would often graduate before they could utilize the equipment. This time, they did their best to speed up the process so current students could see quickly see the benefits. The equipment came in and was installed before spring break giving students time to use it before the end of the school year.
Even with a few smaller fixes throughout the years, this was the biggest update both Trzynka and Hultgren participated in.
"It was great to participate on a much larger scale instead of "Band-Aid" solutions," Hultgren reflected.
With the new equipment installed, Trzynka and Hultgren are proud. They have both cared for a space of wellbeing on campus and for students to take what they learn in their health science classes and apply it in their lives. Trzynka says that it excites him to hear positive feedback from students.
The next step? To tell more students about the updates so they can use it as a tool for their own, better well being.