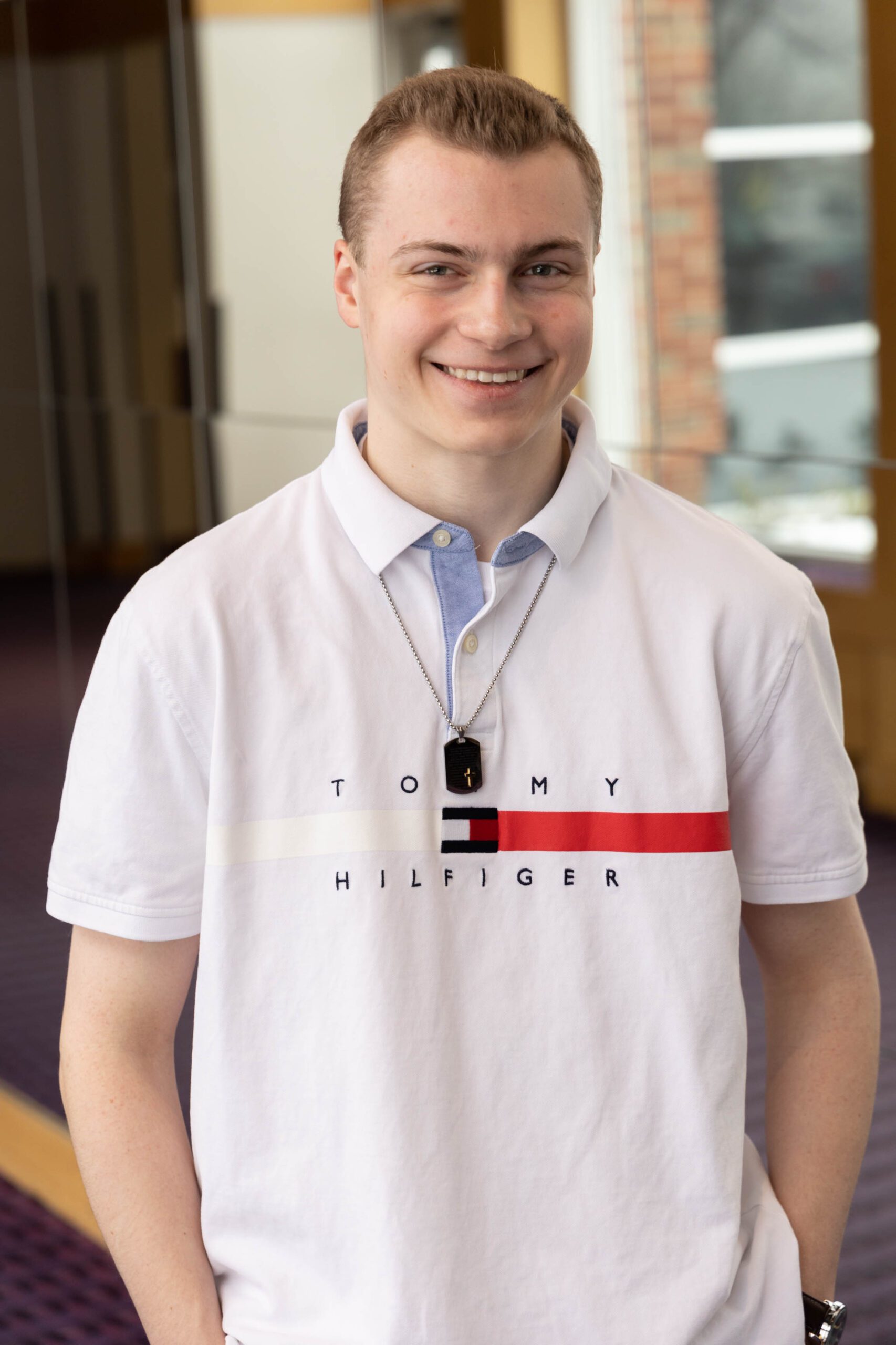 AJ Potter is a marketing and business student at Concordia University, St. Paul. After graduation, AJ hopes to be a consultant for a marketing firm or a sales specialist for a Fortune 500 company. CSP is helping him gain the skills and knowledge to propel him into his dream career.
As a commuter student, AJ appreciates how CSP is able to keep him and other commuter students involved with campus life. CSP hosts events just for commuter students and has a dedicated lounge where commuters can do homework, meet other commuter students, and just relax in between classes.
There are countless ways for commuter students to stay involved around campus. AJ is a member of the business club and frequently attends events and activities that CSP hosts on campus. In fact, some of his fondest memories from CSP so far are some of the events that happen throughout the year.
"A memorable moment for me would certainly be the welcome weekend when I was a freshman. It frankly was a lot of fun and something I will not forget."