Dean, College of Health and Science and Professor of Biology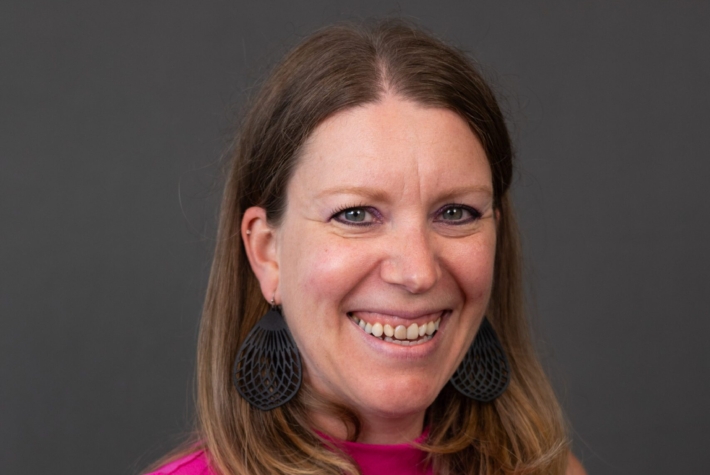 Dr. Amanda (Mandy) Brosnahan came to CSP in 2013 and is the Dean of the College of Health and Science and a Professor of Biology. She currently co-runs a research program with Dr. Taylor Mach.
Throughout her time as a graduate student and as a post-doc, Dr. B. spent time pursuing her passion for teaching. She quickly realized as a graduate student that she loved helping others make connections within the complicated concepts of biology. She opted to spend her life helping students see how crazy and amazing the complicated parts of science are, with the hope that they can then go on and do the same in society.
Dr. B. has been fascinated with infectious disease since she was young and focused her research efforts on looking at the interplay between a pathogen and the body's initial immune response to that pathogen. In particular, she spent time studying Staphylococcus aureus and Streptococcus pyogenes and their bacterial toxins known as superantigens. These toxins interfere with the normal immune response to the bacterial infection, causing toxic shock syndrome.
Dr. B currently runs an ongoing study with colleague Dr. Taylor Mach at characterization of nasal isolates of Staphylococcus aureus. The Staph study has almost 1,500 on-campus samples and recently branched out to collecting samples at the Minnnesota State Fair for a separate community-based study. Science students are involved in collecting swabs and surveys from willing participants, performing culture tests to identify S. aureus, and then doing further characterization of any positive isolates, including testing for methicillin resistance (MRSA), performing PCR for toxin gene identification, and analyzing whole-genome sequencing data.
"Our programs in the Science department – biology, chemistry, and biochemistry – have all been designed so that classes build on each other. Students gain relevant lab skills and a knowledge base at the introductory level that they will use throughout their time in our programs. Most majors culminate with an authentic, on-campus research experience, which allows students to learn how to fail, troubleshoot, and progress as a true scientist."
Academic Pedigree
PharmacoNeuroImmunology Post-doctoral Research Fellow, Department of Veterinary and Biomedical Sciences, University of Minnesota
Ph.D. Microbiology, Immunology, and Cancer Biology, University of Minnesota
B.S. Microbiology, University of Minnesota
Websites
Email: [email protected]
Phone: 651-641-8486
Office: Science 101