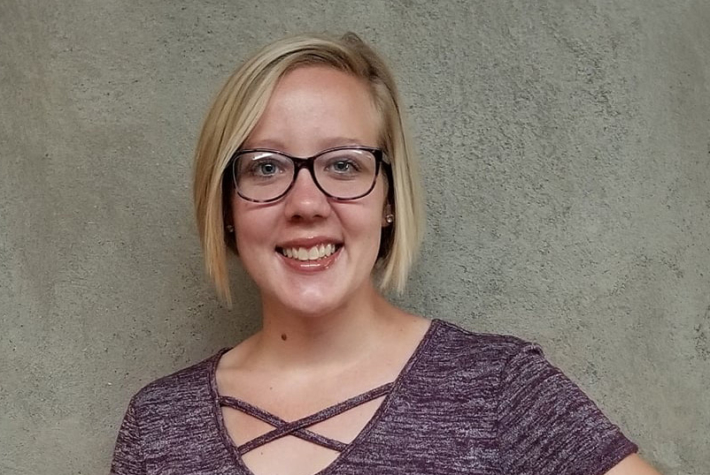 "My favorite thing about Concordia is the diversity. You will see so many cultures all come together as one community."
Ariel Dolmos-Jones' first visit to the Concordia St. Paul campus was when she was just eight years old, visiting her older brother who was a student. When it was time for her to attend college herself, she started at a large, state school. After completing her generals, she wasn't satisfied with the class size. "I knew I wanted a private school and to be able to be part of a community, not just a student body." When she made the decision to transfer, she knew she needed to go where God called her: Concordia.
Originally setting her sights on the Director of Christian Education program, she worked at a church her first summer at CSP and ultimately decided it wasn't the path she wanted. She struggled with what to do next. Her desire to incorporate aspects of sociology, therapy, and education led Ariel to design her own major. With the help of her advisor, those ideas culminated into the Community Service and Outreach degree.
In addition, Ariel participated in peer ministry which helped shape her path and encouraged her personal growth. "Peer ministry taught me a lot about how to not only minister to my peers but also love them for who they are and value opinions that aren't the same as my own." Organizing performers, speakers, and doing outreach to ensure new students attended events prepared her to be a better leader.
Equally impactful were her service learning trips to Nicaragua with the CALL Center. "I really found what God was calling me to do. I always knew I wanted to do something with foster care, whether that was social work or a non-profit. God spoke to my heart in Nicaragua." Now, Ariel is a Missionary in Nicaragua. She and her husband facilitate a home that provides care, activities, and guidance to local children. The connections she made at Concordia continue to bless her journey.
"I've made so many friends in churches who ask what their Sunday schools and youth groups can do for the children in Nicaragua. They've sent backpacks, school supplies, and cards to encourage the kids to stay in school along with pictures of the class who donated them. Almost all of my kids kept the photo or hung it in their room. They were so thankful. It's not just me. It's so many churches that have wanted me and my kids to succeed."