Associate Professor of Biology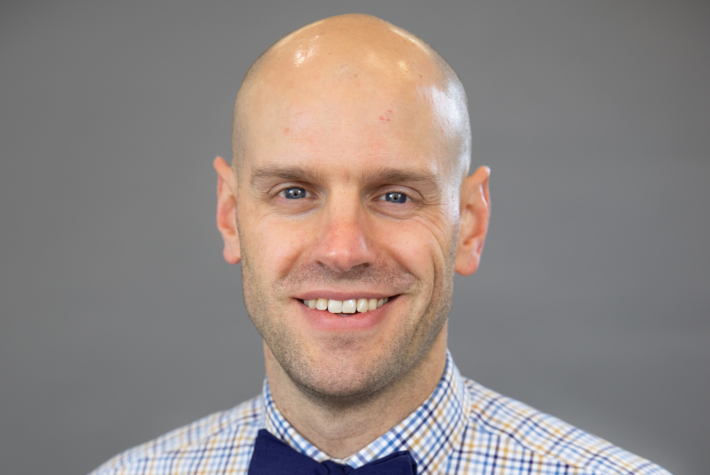 A member of Concordia's biology faculty since August 2013, Dr. Benjamin Harrison brings a wide range of academic interests which stem from his fascination with DNA, chromosomes, and the cell cycle.
For the majority of Harrison's academic career, he has been trying to understand how eukaryotic cells segregate their chromosomes. This process involves the coordination of several different cellular processes and an amazing multi-protein machine called the mitotic spindle.  The mitotic spindle is responsible for generating the forces that segregate our chromosomes as cells divide, ensuring that the two daughter cells receive all of the essential genetic information (DNA).  When it is working perfectly, the mitotic spindle is the center piece for the creation of new cells.  When it is perturbed, it can be the harbinger of cancer.  Dr. Harrison has studied this machine, by researching the regulatory proteins that signal to it, as an undergraduate at the University of  Wisconsin. He investigated its protein composition and function while pursuing his Ph.D. at North Carolina, and most recently looked into how it is involved in the development of antibiotic resistance in human pathogens through his post-doctoral work at Minnesota.
At Concordia, Dr. Harrison has turned his attention to better understanding how students learn. CSP's biology faculty are all very interested in researching the materials and methods that help improve the information transfer from teacher to student.
Harrison, who grew up about an hour from Lambeau Field, is a big fan of the Green Bay Packers. He enjoys playing soccer and volleyball.
ACADEMIC CREDENTIALS
MinnCResT Postdoctoral Fellow, University of Minnesota (2011-2013)
Ph.D., Biology, University of North Carolina (2010)
B.S., Botany, University of Wisconsin (2004)
Websites:
Address: SC 114
Phone: 651-641-8824 Extension 8824