Designer at Colle McVoy/10 Thousand Design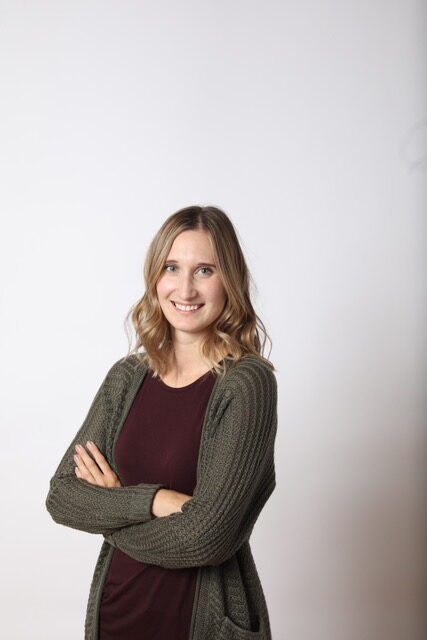 Carli Bruckmueller graduated with her B.F.A. in Graphic Design in 2021. Now, she works her dream job at Colle McVoy/10 Thousand Design as a Designer, where she does heavy design work for her firm's clients. Bruckmueller has the opportunity to work on a large variety of projects and deliverables, which allows her to learn new things with each project, something she really enjoys about her job.
CSP's top design program drew Bruckmueller in when she was searching for the right school to fit her needs. As a transfer student who had pursued a couple of different paths at different schools, Bruckmueller decided to take a chance on her creative dreams and pursue a degree in Graphic Design.
"…I realized I had stumbled upon a gem and one of the best graphic design programs out there offering a B.F.A. in Graphic Design, while remaining budget-friendly."
After starting classes, Bruckmueller was greatly impressed by the faculty and classes offered to her. She appreciated the variety of the B.F.A. offered her because it gave her a chance to explore many different types of design. Through her coursework, she was able to decipher the kind of design job she wanted to work towards after graduation.
Though there were many aspects Bruckmueller loved about CSP, she feels like the faculty and her peers were the best thing about being part of the CSP community. Constructive feedback in class critiques, networking, and having different channels of support all came back to the people she formed lasting connections with at CSP.
"Although CSP prepared me with so much knowledge and skills that help out daily in my career, I have to say the most valuable thing about CSP was the people – both classmates and faculty…The people are truly what makes CSP special. Without the people, it is just another college."